The Congo / Global
Ghosts of the past
Belgium has opened an impressive new embassy in the Democratic Republic of Congo. But this soft-power flourish will struggle to repair relations with the old colonial master – especially when the DRC is set on a worrying course for 2018.
It's 09.00 in the centre of Kinshasa and traffic is clogging the eight-lane Boulevard du 30 Juin. Crammed taxis – five-seaters and minibuses known as "les esprits de mort" – jostle for space with 4x4s ferrying expatriates and prosperous locals to their offices in the upmarket district of Gombe.
Just off this thoroughfare, Place du 27 Octobre has been thrumming for hours. Around a dense patchwork of parked vehicles, money-changers and women selling breakfast go about their trade. While most diplomatic missions are hidden away on leafy avenues behind high walls, the Belgian embassy is in the thick of the city. Built in the 1950s, in the decade before today's Democratic Republic of Congo (DRC) became independent of Belgian colonial rule, this imposing block is about to be retired and its diplomats moved to a gleaming new home 3km up the Boulevard.
"We have an antiquated embassy here," says Bertrand de Crombrugghe de Picquendaele, the Belgian ambassador. The exterior of the old building is studded with metal grills and air-conditioning units, while inside everything is low-tech: landlines, ancient elevators and refrigerator-sized printers. The peeling walls jar with the grandeur of the images that line them: photographs of Belgium's royal couple – King Philippe and Queen Mathilde – and fine maps of the Congo in its various incarnations, from King Leopold's État Indépendant du Congo to the present day via Mobutu Sese Seko's despotic Zaire.
"Kinshasa is one of the most sophisticated relationships that Belgium has with a country – and one of the most historically charged," says De Crombrugghe. Political relations have been in a deep freeze: the Congo's president Joseph Kabila decided not to step down in 2016 at the end of his constitutionally limited two terms and the EU, with Belgian support, sanctioned 15 top government officials. Kinshasa has suspended military co-operation with Belgium and Kabila's supporters accuse Brussels of neo-colonialism.
These travails haven't put the brakes on the diplomatic rebuilding. The new embassy has cost about €11m and was designed by Belgian architecture firm A2M. The exterior is composed of sharp lines while, inside, a bright atrium rises to a vast skylight. The embassy is, as De Crombrugghe is at pains to point out, the first passively cooled building in Central Africa.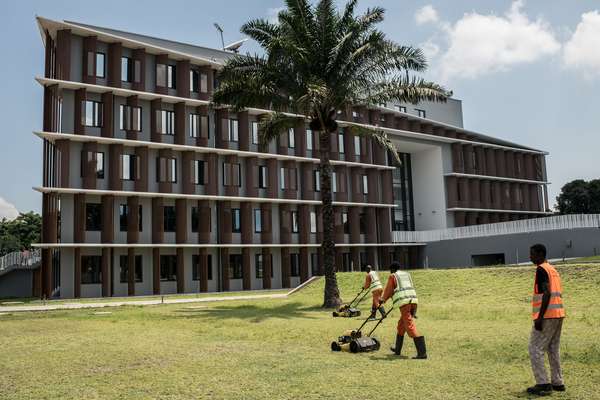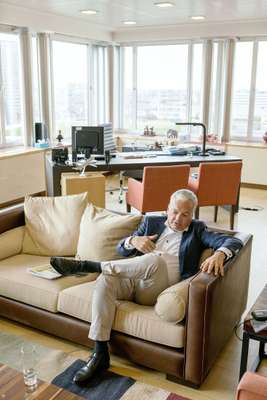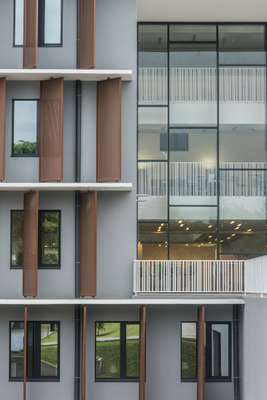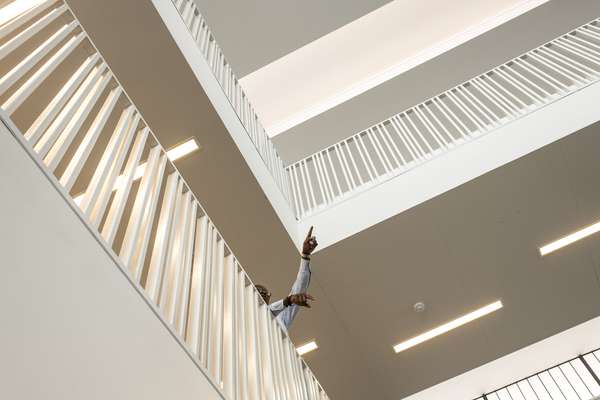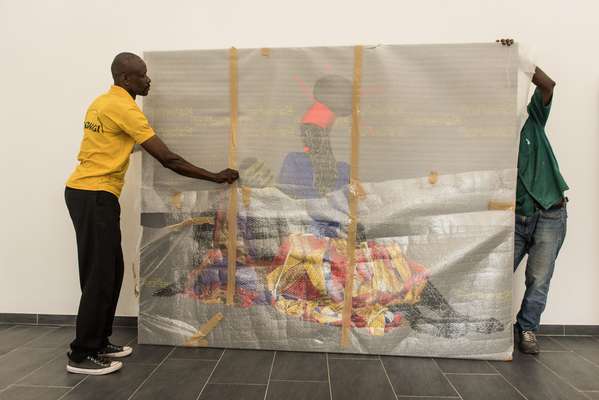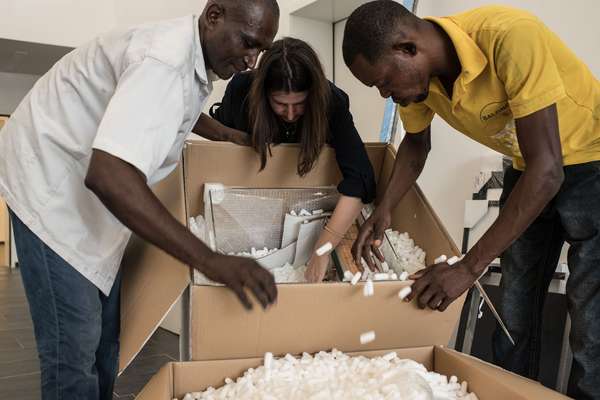 It seems counter-intuitive that Belgium would push ahead with such a costly project when relations are at such a low ebb. In Brussels, foreign minister Didier Reynders is under no illusions that it's been a torrid few years since building began in 2014. "The Congo is an important place for Belgium and this is an opportunity to have good relations with our Congolese partners," he says of the new embassy.
There's also a broader diplomatic refresh happening in the halls of Belgium's foreign service. Thirteen years ago Brussels decided it would open a new embassy in every one of the EU's new member states. "Ten years later I closed those embassies," says Reynders. As outposts were shuttered in Europe, Belgium was building and renovating embassies in South America, India and elsewhere in a bid to make greater use of its diplomatic real estate. "It's more important to be present in a second in India than to be in Bratislava when you have another embassy over the river in Vienna. We need to be present outside the European Union."
If the Congo returns to democracy, the minister observes that it could be a wealthy nation – and a useful partner to Belgium. The country is home to staggering quantities of minerals, including gold, diamonds and copper. The Congo is also the world's leading producer of cobalt, an essential component in electric-car batteries. "It's possible for DRC to be a rich African country, not just to fulfil the needs of the population but to help other countries in the region," says Reynders. "The goal is to see better governance and the capacity to organise the correct exportation of its natural resources. To do that you need a transition to a real democratic process."
Belgian pressure on Kabila persists but diplomacy in a former colony is a tricky business, especially so in the Congo where interpretations of shared history are contested. In 1885 the Congo was granted to Leopold II of Belgium by the European powers and was administered as the king's personal possession for 23 years. He was forced to hand over the territory to the Belgian government in 1908, after which it remained a conventional European colony for more than half a century.
Leopold's ownership coincided with a frenzied rubber boom and Congolese villages were violently conscripted to harvest the commodity. It is estimated that by 1920 the population of the state had fallen by at least half. As Adam Hochschild says in his book King Leopold's Ghost, "Leopold's men were looking for labour [and] if, in the course of their finding it and using that labour, millions of people died, that to them was incidental". When Leopold's great-grand nephew, King Baudouin I, ceded independence in 1960, there were fewer than 30 Congolese university graduates and not a single doctor, lawyer or engineer. There was, however, decent infrastructure and a world-class mining industry (which was still controlled by foreign shareholders).
Belgium's government may dispute the author's account but in June 2018, Brussels' Royal Museum for Central Africa is due to reopen after a €66m renovation and it's believed that the new displays will address Belgium's troubled legacy in Africa. The museum was previously accused of anachronism and amnesia about goings-on in the Belgian Congo.
For Reynders the new embassy is a chance to open a fresh line of communication to Kinshasa – but history is a sensitive subject. The minister bristles at the question of what is to be done with monuments to a difficult past. "We need to listen to the requests coming from the people of the Congo rather than others' comments," he says. "The relationship is first of all between the Congo and Belgium."
Back in Kinshasa, Jeannot Nsumbu has operated the telephones at the embassy since 1990 and from there witnessed much of the Congo's unpredictable recent history. "I'm a doyen of the embassy," he says. In April 1990, Mobutu proclaimed the end of the one-party state and heralded the advent of democracy. It was a false dawn: the promised elections never materialised. But the president did lift a ban on western-style dress that he'd introduced in the early 1970s as part of authenticité, his campaign to assert a post-colonial national identity. "I heard the diplomats shouting, 'Mobutu has liberalised the country and the Congolese can wear suits and ties again,'" says Nsumbu. "I was the first Zairean, as we then were, to put on a tie and jacket."
Nsumbu watched several of Kinshasa's most violent episodes from the embassy's windows. In 2006 the Congo held its first democratic elections in more than four decades and fighting broke out between troops loyal to the eventual winner and current head of state, Joseph Kabila, and his main rival. Nsumbu and his Congolese co-workers slept at the embassy for several days for fear of being hit by a stray bullet.
Over lunch at De Crombrugghe's temporary lodgings (his residence is also being revamped), the ambassador explains that it's not just the age of the embassy that necessitated the upgrade. "The building had lost its prestige and so when we celebrated the 50th anniversary of relations between Belgium and the DRC [the 2010 military parade in Kinshasa to commemorate Congo's independence] the idea was to give back more than a new painting and renew our commitment vis-à-vis the DRC."
The Belgian diplomats in Kinshasa are braced for an uncertain year. Elections have been scheduled in the DRC for December 2018 – only two years late, though most observers will be surprised if they happen. There are fears of a return to civil war as unrest grows in the east and centre of the country in response to Kabila's continuing rule. Belgium, for its part, is making moves to look beyond Europe. The refurbished Africa museum in Brussels will be an opportunity to look again at what happened in its colony at the turn of the 20th century. In 2002, Belgium apologised for its role in the assassination of Patrice Lumumba, the DRC's first post-colonial president, but the crimes of Leopold's Congo remain under-discussed.
Nsumbu, having watched 30 years of rollercoaster relations, is philosophical about the current squabbles. "It's like this," he says. "Relations between the two countries are so fundamental that, whatever the problem, there's always a solution."