Cleaning up the sea / Global
Muddy waters
With eight million tonnes of plastic – not to mention other debris – ending up in the water every year, estimates suggest that by 2050 there will be more plastic in the ocean by weight than fish. This grisly notion has spurred activists and entrepreneurs into action, in an effort to clean up. It's a grand undertaking to say the least but these five plans prove that there may yet be hope for calmer waters ahead.
The Ocean Cleanup
Delft, The Netherlands
The Great Pacific Garbage Patch between Japan and the US is a vortex of floating debris caught in ocean currents. In fact it is growing at such a rate that it will soon be visible from space. Yet because the patch is far from any country's territorial waters, no nation is prepared to take responsibility for it.
This is where Boyan Slat comes in. The Dutch entrepreneur became aware of the extent of marine pollution on a Greek diving trip in 2011. Two years on he founded The Ocean Cleanup to rid the seas of detritus, starting with that problematic patch of the Pacific. "Most things in the world are getting better but pollution is getting worse," says Slat. "This is one of the biggest problems that technology has to solve."
After years of planning, the Delft-based non-profit is ready to deploy 1km-long barriers around the patch designed to trap rubbish. Boats will collect waste to be recycled ashore. He estimates that his system will clear 50 per cent of the vortex within five years. Eventually systems in waterways might stop rubbish from entering the ocean. "Our promise is to clean the ocean. In 2018 we have to show it can be done," says Slat, who aspires to be well on the way to achieving his goal by 2020.
theoceancleanup.com
---
Forecast comment: There are those who view the project as naive but it takes idealism to make something as big as this happen. Boyan Slat's fearless enterprise is ingenious in its bold vision.
---
The Plastic Bank
Vancouver
Technology entrepreneur David Katz established The Plastic Bank in 2013. He was convinced that incorporating a commercial incentive to clear the oceans of plastic would encourage people in developing countries to view the material in a different way.
"We turn plastic into a currency," says Shaun Frankson, the organisation's chief strategist. "People can pick it up to pay for school tuition or health insurance. What we're seeing is that the more plastic we can get into people's hands, the less it's seen as waste that gets thrown into waterways and the more it's seen as something of value." The model is intentionally simple: people are encouraged to collect plastic waste and take it to a Plastic Bank station. There the material is exchanged for cash or a commodity that the collector might want, such as sustainably sourced cooking fuel. The Vancouver-based organisation has 30 stations in Haiti and has launched in the Philippines, with projects in Brazil and Indonesia to follow in 2018.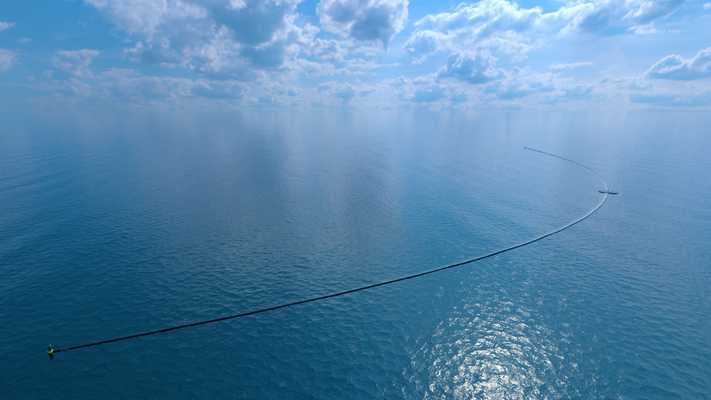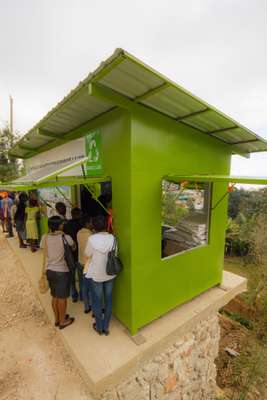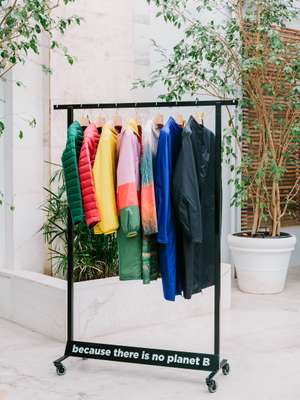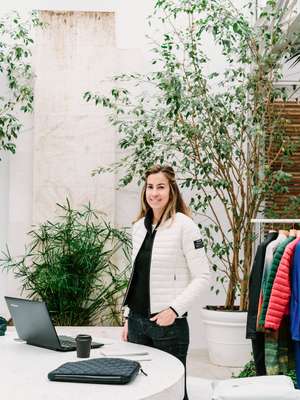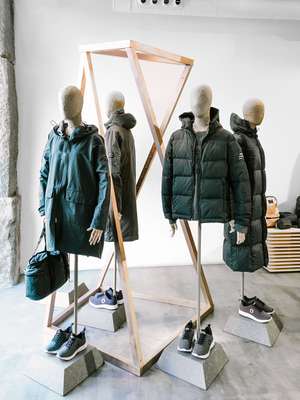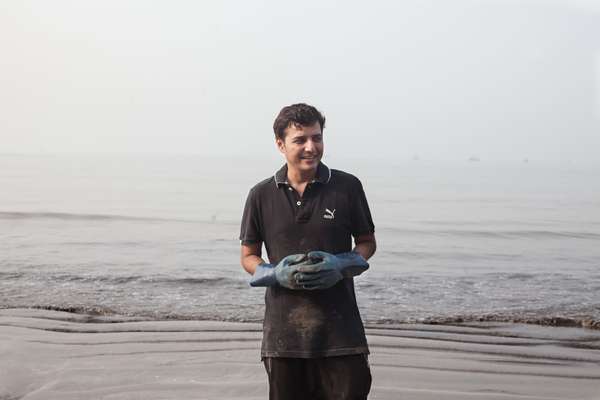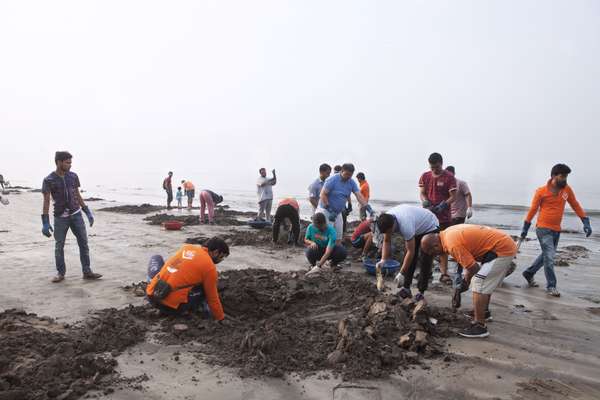 plasticbank.org
---
Forecast comment: Not only is this international initiative tackling the issue of polluted waters but it's also promoting entrepreneurship and offering a source of income for participants.
---
Ecoalf
Madrid
Words such as "waste" and "plastic" usually bring to mind landfill sites, a perception that Javier Goyeneche is trying to change through his sustainable fashion brand. "We don't need to dig deeper for resources, we need to transform wasteful into useful," says Goyeneche, who launched Ecoalf in 2009. The Madrid-based brand, with bricks-and-mortar shops in the Spanish capital and Berlin, sells everything from T-shirts to trainers. The diversity of its product range is reflected in the variety of recycled materials used to make the fabrics, including tyres, coffee grounds and plastic.
In 2015, Goyeneche collaborated with 160 fishermen in Spain to collect waste for his Upcycling the Oceans initiative, turning rubbish into clothing and accessories. Two years later more than 3,000 fishermen are involved, with recycling done locally to avoid creating more waste. The project is now launching in Thailand, where it will be implemented in Ko Samet, Phuket, Ko Tao and Ko Samui over the next three years.
ecoalf.com
---
Forecast comment: This business takes recycling to the next level and proves that sustainable clothing can be fashionable. Its manufacturing method is one that other fashion brands should imitate.
---
The world's biggest beach clean-up
Mumbai
Since October 2015, lawyer and activist Afroz Shah has been spending several hours every weekend picking up rubbish from Versova Beach in Mumbai, on one of India's most polluted coastlines. Shah's efforts have quickly gained traction and have since attracted more than 3,000 volunteers largely recruited via word of mouth, from residents to politicians and Bollywood stars. Within the past few years the grassroots group has collected 9,000 tonnes of rubbish from the 2.5km stretch of beach.
Shah's approach to dealing with the problem in the long term is simple: consistency is key. "Don't make it an event," he says. "When we clean our houses every day, do we make it an event? It's a daily affair whether you like it or not. Cleaning and protecting the environment must also be like this." He will soon be extending his efforts to include rivers and mangrove forests across India.
---
Forecast comment: Shah's efforts show that even one person can make a big difference, especially when social media has made it easier than ever before to mobilise communities behind a good cause.
---
Project Aware
California
The motto of non-profit initiative Project Aware, formed in 1989, is "Don't let your dives go to waste". Its Dive Against Debris project runs in 50 countries and has collected more than 500,000 pieces of rubbish. "I never dive without a net," says biologist Katerina Topouzoglou. "There's always something to find."
Danna Moore, director of global operations, adds: "We provide valuable information about the debris to inform policy change." By analysing aquatic rubbish, Project Aware is bringing the uncomfortable truth to the surface, one dive at a time.
projectaware.org
---
Forecast comment: Project Aware brings together people from all around the world and provides everyone with the chance to play a part in freeing the ocean from debris.
---
Also making waves
1. Bureo, Chile
This Santiago-based business makes sunglasses and skateboards from recycled fishing nets. As part of its Net Positiva project, fishing communities are offered financial incentives to drop off worn-out and broken nets for recycling at collection points, meaning the material can be reused while keeping the sea cleaner and safer for wildlife.
bureo.co
2. Waste Shark, Netherlands
Ranmarine, a technology company specialising in aquadrones, has come up with a swimming robot that ingests rubbish: the Waste Shark (don't fret, it looks nothing like a great white). This autonomous, zero-emission vehicle can swim for up to 16 hours at a time and collects any type of rubbish floating in a designated area. It comes in two different sizes: one for urban waterways and one for the open sea. ranmarine.io
3. Mr Trash Wheel, USA
Since 2014, more than 670,000kg of rubbish have been removed from Baltimore's harbour thanks to a googly-eyed interceptor known as Mr Trash Wheel. Created by John Kellet of waterways clean-up firm Clearwater Mills, the contraption sits at the mouth of the Jones Falls River and uses the current and solar panels to rotate its metal wheel and remove debris. With 13,000 followers on Twitter, Mr Trash Wheel also helps raise awareness of waterway pollution.
baltimorewaterfront.com