Hospitality / Laos
Here to stay
James Chambers reporting from Laos: Meet Adrian Zecha, the 84-year-old industry veteran who's setting out to redefine hospitality in 2018.
Six months after Adrian Zecha opened his Azerai hotel in Laos, the legendary hotelier is back in Luang Prabang with his architect Pascal Trahan for a powwow before the pair fly to Vietnam. The first Azerai, a 53-room, two-storey courtyard hotel, officially opened in April 2017; the second opened in December in Vietnam's Can Tho in the middle of the Mekong – the same fast-flowing river that powers through Luang Prabang. "We are on a roll and can't stop now; we will open a new one every six months for at least the next two years," says Zecha with an energy that defies his 84 years.
In Luang Prabang, Zecha restored a French colonial building with Trahan in 2011, which now serves as his private residence. Today it sits between his old life and the future: nearby are both the Azerai and the Amantaka, one of the 32 hotels belonging to the Aman luxury chain he founded in Phuket 30 years ago. He sold it for $250m in 2007 and finally left his position as ceo in 2014 after a court battle involving the current owner.
The Azerai has been dubbed the "affordable Aman". Smaller in scale and roughly a third of the price, it has a similar sensibility (guests are greeted as soon as they get off the plane pre-immigration) and some familiar staff. Australian general manager Gary Tyson opened Amantaka for Zecha a decade ago. It's not in direct competition; that will come later.
Southeast Asia is the immediate focus for growing Azerai and two more hotels in Vietnam are on the way. Yet, if anything, Zecha's horizons are expanding beyond the region. "In three years' time will there be an Azerai in South America? Absolutely," he says in his favoured fashion of answering his own questions with the confidence of a colonial governor.
Stories flow out of this former journalist over the course of two days and the tale behind the villa in Luang Prabang is classic Zecha. He first spotted the crumbling building while building the Aman a decade ago and managed to lease it from the owner, a penniless niece of the last king of Laos who now lives in a purpose-built modern house he built for her on the same plot. He's been persuading royalty, politicians, dictators and old money to part with plum land on historic sites in parts less trodden ever since leaving publishing at 39 with a wedge of money. A year of skiing during early retirement came to an end when Marriott asked him to use his Asia connections to help with its international expansion. Zecha fell in love with hospitality almost immediately and has been pursuing this passion for the past four decades.
Opening an Aman in Bhutan – the hermit kingdom's first foreign investment – remains his hardest deal to date. His first visit inspired a spontaneous road trip along the one stretch of tarmac running east of the capital, Thimphu, towards Bumthang, staying in roadside huts and surviving on a diet of boiled eggs and cognac. Thirteen years later, after the country had established its first banking system, the Aman opened. The rough-and-ready style of this and other such exploratory trips contradicts the public image of how one of hospitality's biggest players should travel – but he doesn't visit anywhere without an invitation.
Nowadays people know what sort of land Zecha is looking for so roughly half of all invitations end with a new hotel. It takes him five seconds to decide if a site is correct and what brand it should be for. "It's a gut feeling; if you have to think about something, better not do it," he says. "People in the hotel business make a big mistake when they tell you, 'Location, location, location.' That's too simplistic because there are many elements."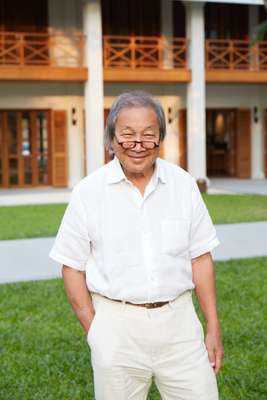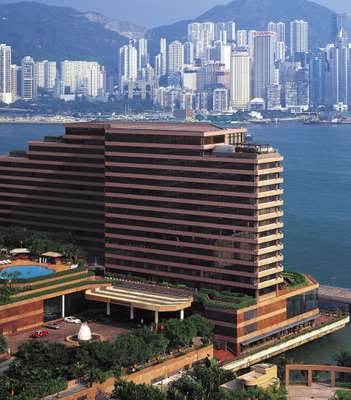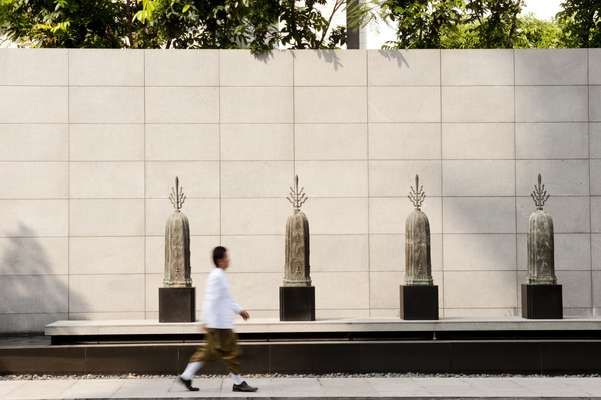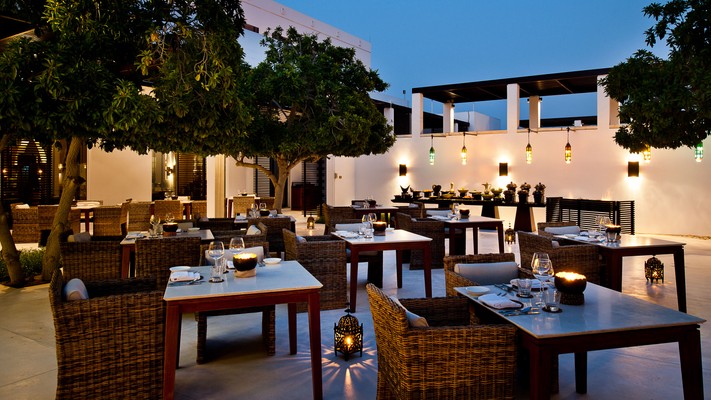 For Zecha, politics is a regular hurdle, given that his operations often take him to authoritarian countries. One recent invitation, which arrived at his office in Singapore, saw the ever-curious traveller call in on Crimea, at the behest of an oligarch to see Livadia Palace, the former summer retreat of Nicholas II and the site of the Yalta conference in 1945. A lot has changed since his first dealings with Russia took him to St Petersburg in the 1990s to sign a deal with then vice-mayor Vladimir Putin, which later collapsed. What happens in some locations, such as Iran and Cuba – two longtime favourites – depends on sanctions but other decisions are solely his. Zecha recently cancelled an Azerai contract in Bagan because of the failure of Myanmar's leader, Aung San Suu Kyi, to speak up for the Rohingya.
Zecha has cut plenty of ribbons across a career that has spanned the Regent, Southern Pacific, Orient Express, Beaufort and Rafael, not to mention Aman. His current responsibilities include being chairman of General Hotel Management (ghm), operator of Chedi hotels and partner of a new Chinese hotel brand called Ahn Lu. This joint venture with the state-owned Beijing Tourism Group has resulted in a third hotel in as many years and 10 more in the pipeline.
The idea for Azerai first materialised 16 years ago when Zecha discussed the possibility of creating an affordable Aman with his ghm partner Hans Jenni, who suggested that he create an experiment first. He borrowed land from a friend in Bali and developed The Serai, which nods to the roadside inns that used to dot the old Silk Road. "The purpose of doing that was to see whether even Aman junkies would like it," he says, using the term to describe the global jet-set that fly between the luxury brand's locations. Five years later Zecha sold the hotel to the landowner and worked with him on creating a whole new brand called Alila, taking a share in the business.
"I don't follow trends. If I did, why would I have done Aman?" says Zecha, whose 40-room hotel Amanpuri in Phuket set a precedent for the size of each of his hotels since. "When I entered the hospitality business the mantra was that you couldn't make money with a new hotel unless you had 500 rooms. We proved that wrong." Every hotel he has opened has made money and he expects this to continue. Asia's rapid development in the past three decades is providing an even bigger playing field for the emerging generation of Asian hoteliers who he is highly impressed by.
Over a simple lunch of fried rice and beer at the Azerai bistro, Zecha shows a childlike fascination for the Uber app, understandable for a man who carries around a basic voice-and-message-only phone in his pocket and that mostly stays switched off. With one breath he declares the taxi industry dead but with the next he is bullish about his own industry – or at least the segment he operates in – despite its similarly imitable model. "It's the simplest business in the world," he says, setting out the twin hospitality components of hardware and software, clapping his hands together to demonstrate their equal importance.
Getting this formula right is obviously where success lies. What annoys Zecha are industry friends who build beautiful hotels but don't work tirelessly on the maintenance, the thinking being that people will get tired of them within five years anyway so they will need to create something new. "That's a total misunderstanding of the business," says Zecha, who admits to having a temper and low tolerance for stupidity; he can swear like an old sea dog when he wants to. "In any hospitality sector – hotels, restaurants, airlines – if you have to reinvent your customer base every year, I promise you that you won't make it."
The Aman is behind him now, quite literally: the rear entrance of his private villa in Luang Prabang backs onto the tennis courts of Amantaka. With Azerai Zecha has made his bed, for the immediate future at least, in the $250 to $350 (€210 to €300) a night bracket.
Discussions are underway about appointing a ceo to manage the business once the number of hotels gets closer to double figures. And that shouldn't take long: the first Azerai took just 18 months to get off the ground. Will he compete at the high end again by attempting to open a rival to the Aman? "Why not, if the right location comes along?" he says, delighted with the question. And what brand would he use? "Well I'll have to think of one," he says with a telltale laugh and glint in his eye that suggest plans are further along than he is letting on (one thing he will confirm is that it won't be called Zecha).
In February 2018 he will celebrate his 85th birthday. Now that skiing has been banned by his wife of 53 years (for fear of travel-restricting bone breakages), he gets his exercise by walking through airports deliberately carrying a suitcase without wheels. His mind, meanwhile, is sharp and his memory encyclopaedic. When he leaves Luang Prabang for Vietnam, is he flying south to check on the finishing touches to the new Azerai? Not a bit of it: in deal-making mode, he has just set off on his next intrepid journey.
---
CV highlights
1. The Regent Hong Kong (now the Intercontinental)
Hong Kong (1980)
Zecha swapped Hong Kong for Singapore in 1999 but this huge hotel stands as a reminder of his 35 years in the city.
2. Amanpuri
Phuket (1987)
What started out as a private retreat is currently celebrating its 30th anniversary.
3. The Mark
New York (1987)
Zecha helped Georg Rafael launch this Upper East Side classic soon after the two hoteliers sold their stakes in Regent.
4. The Sukhothai
Bangkok (1991)
This urban oasis opened under a new brand in the heart of Sathorn, which is now Bangkok's commercial district.
5. The Chedi
Muscat, Oman (2003)
Considered one of the finest getaways in the Middle East.