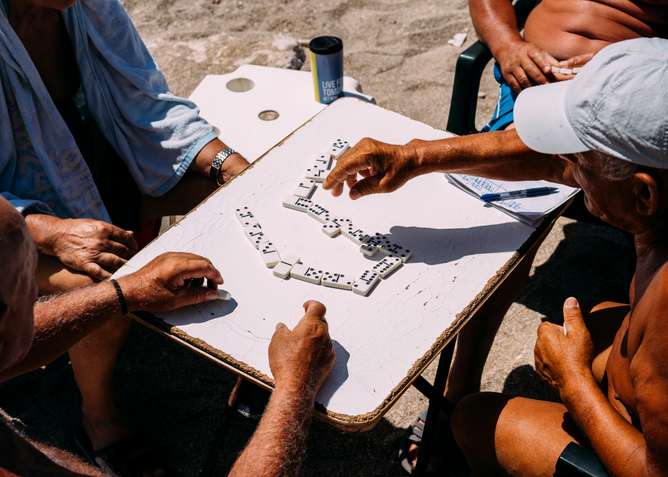 The salty afternoon air on the rooftop ofThe Alex hotel is a breezy break from the hot streets of Piraeus, a lively port city south of Athens. Known since ancient times as the Greek capital's key maritime trading post, the city has always been more than just a place to catch a ferry. Below Kastella Hill, on which the hotel is perched, the picturesque harbour of Mikrolimano is dotted with fish restaurants and tavernas. "Mikrolimano is the seafood capital of Attica, if not the whole of Greece," says 33-year-old Konstantinos Santikos, managing director of the Santikos Collection of hotels, which includes The Alex. "If Athenians want fresh fish, this is where they come."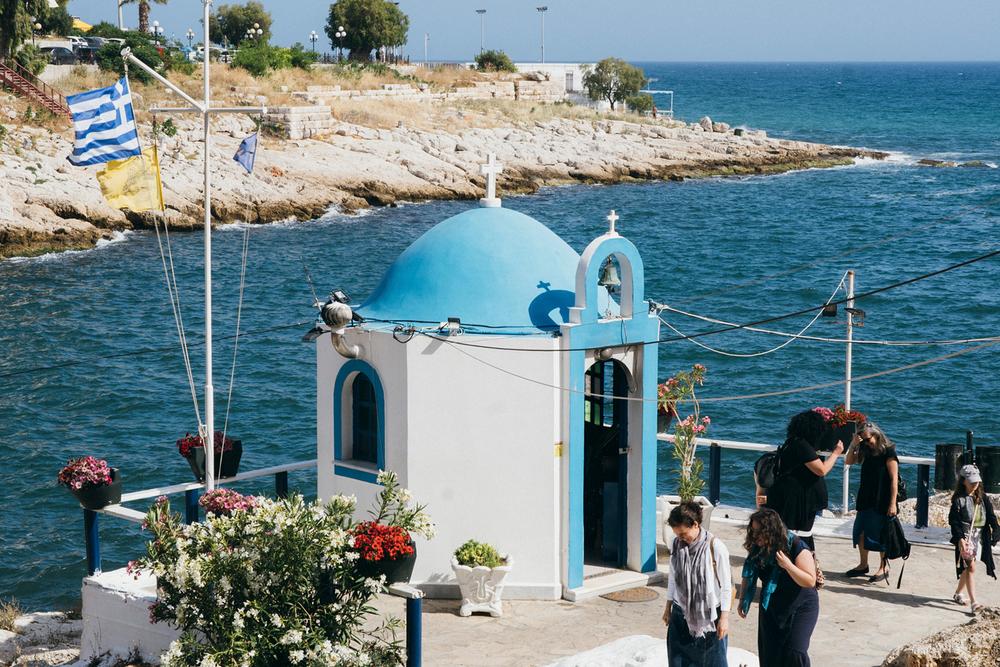 When Santikos decided to open the family's first city hotel last year, Piraeus wasn't the obvious choice. "At first I was scouting for buildings in central Athens," says the hotelier, who studied entrepreneurship and finance in the US before returning to work for the family business in 2010. Deliberately dodging the bandwagon of new hotels springing up in Athens, Santikos opted instead to be near the sea. "As soon as I walked up to the rooftop and saw views of Parnitha Mountain, the Acropolis and as far as Aegina Island, it felt right." 
Piraeus might be a short drive from Athens but its seafaring past gives the city a distinct feel. Whereas central Athens developed with the Acropolis as its focus, here it's all about the Aegean. It's also always been a place of business, where Greek shipping tycoon Stavros Niarchos grew up and later vied for power with rival Aristotle Onassis. The city continues to be a thriving shipping hub and old-time institutions still stand, including the 1930s Yacht Club of Greece, the Hellenic Naval Academy and the Municipal Theatre of Piraeus.  
"You come into contact with the sea everywhere in Piraeus but every spot is unique," says designer Marita Sklavounou, who grew up in the city and remains a proud resident. She likes to run in Peiraiki, a waterfront neighbourhood east of the main port. "In the summer you feel like you're on an island. Everyone spills out near the water for picnics." She's also a year-round swimmer at the municipal outdoor pool next toVotsalakia Beach. "I can't imagine living somewhere where I can't see the sea on a daily basis."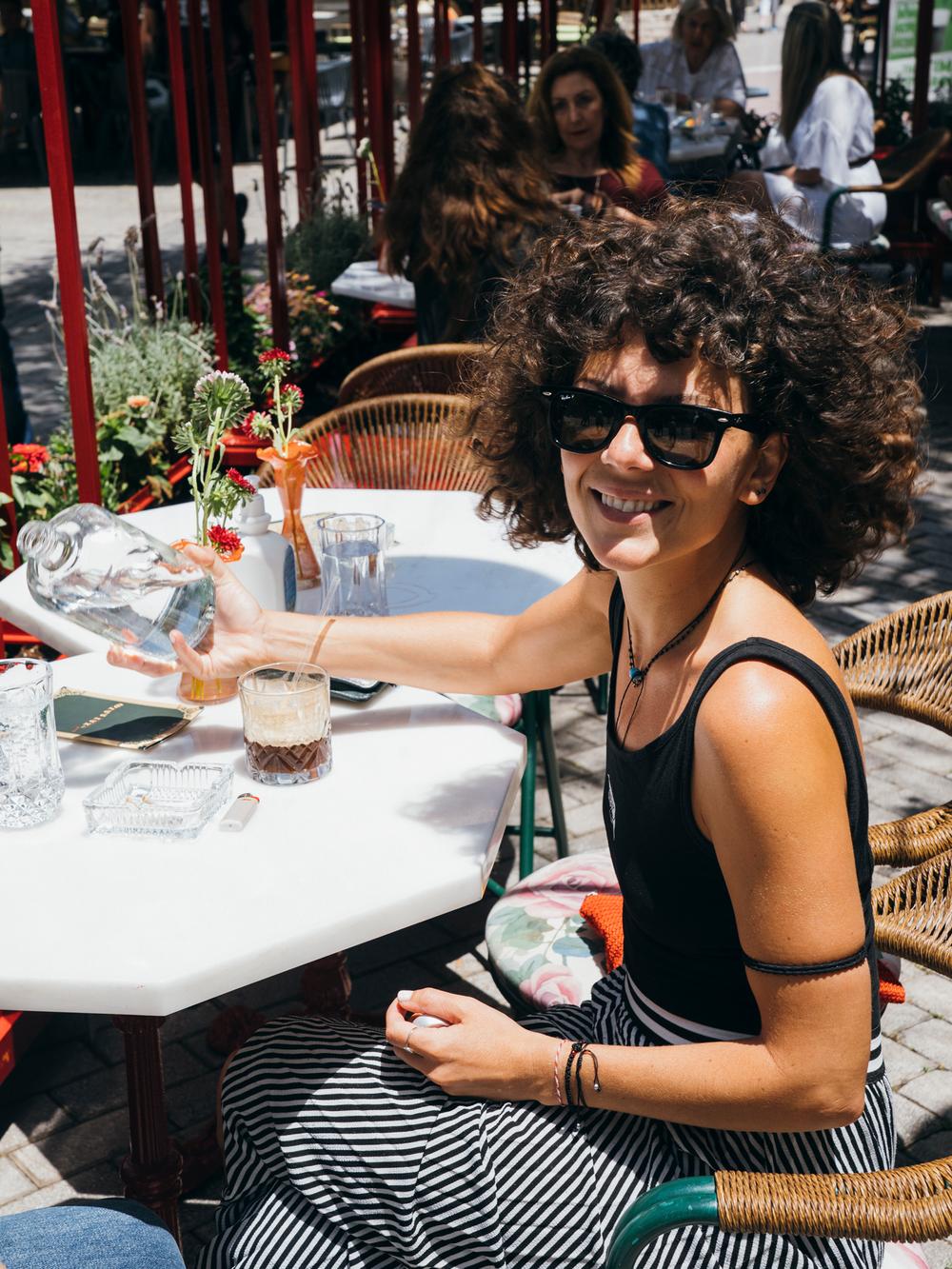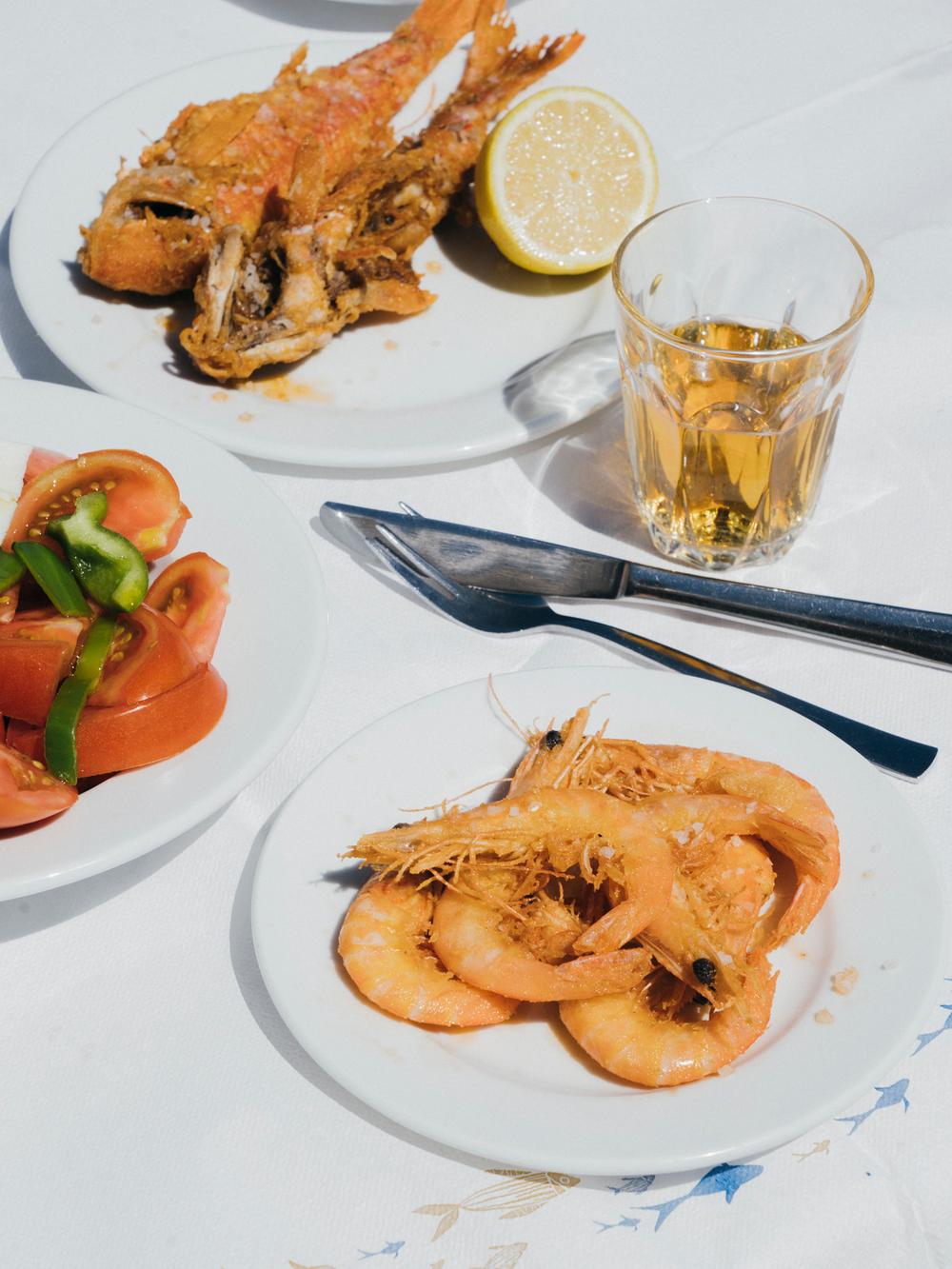 Piraeus is also attracting a new wave of residents, who are setting up shop in its industrial buildings. "One of the charms of Piraeus is how new communities co-exist with the old," says sommelier Yannis Kaimenakis, who founded wine shop and restaurant Paleo in a warehouse near the main port in 2016.  Come the afternoon, Kaimenakis serves a changing menu inspired by his wine selection, with dishes such as osso buco, linguine with fresh pesto and red-wine risotto. "We have art collectors who visit from around the world because of the art spaces down the road," says Kaimenakis, referring to his neighbours Rodeo and The Intermission. "Once they've browsed the art they'll head over to ours at sunset to share a bottle of wine."
A few doors down from Paleo, The Intermission is an airy exhibition space opened in 2019 by art advisor Artemis Baltoyanni. "I wanted to give more Greeks the opportunity to see international artists," says Baltoyanni, who splits her time between Los Angeles and Athens. She has already hosted American conceptual artist John Knight and the current exhibition, Zargana, showcases work by South Africa-born sculptor and painter Zoë Paul. "I didn't know much about Piraeus but the buildings and their history captured me," says Baltoyanni. "It's not an obvious neighbourhood to be in when it comes to art but it means we don't get random walk-ins. Visitors come especially for us."
Baltoyanni's decision to move to this street was also spurred by Rodeo. Founded in Istanbul in 2007, the gallery relocated to London's Mayfair and opened a second space in Piraeus in 2018. monocle visits the day after the opening of its exhibition of Greek contemporary artist Apostolos Georgiou, whose large-scale paintings – a man selling a fish, a couple engaged in bedroom antics while dreaming of others, a man squeezing the breast of a mermaid – hang on the exposed-brick walls. "We wanted to be outside the hype of central Athens," says founder and director Sylvia Kouvali. "Our fans have followed us here and they've really embraced the area."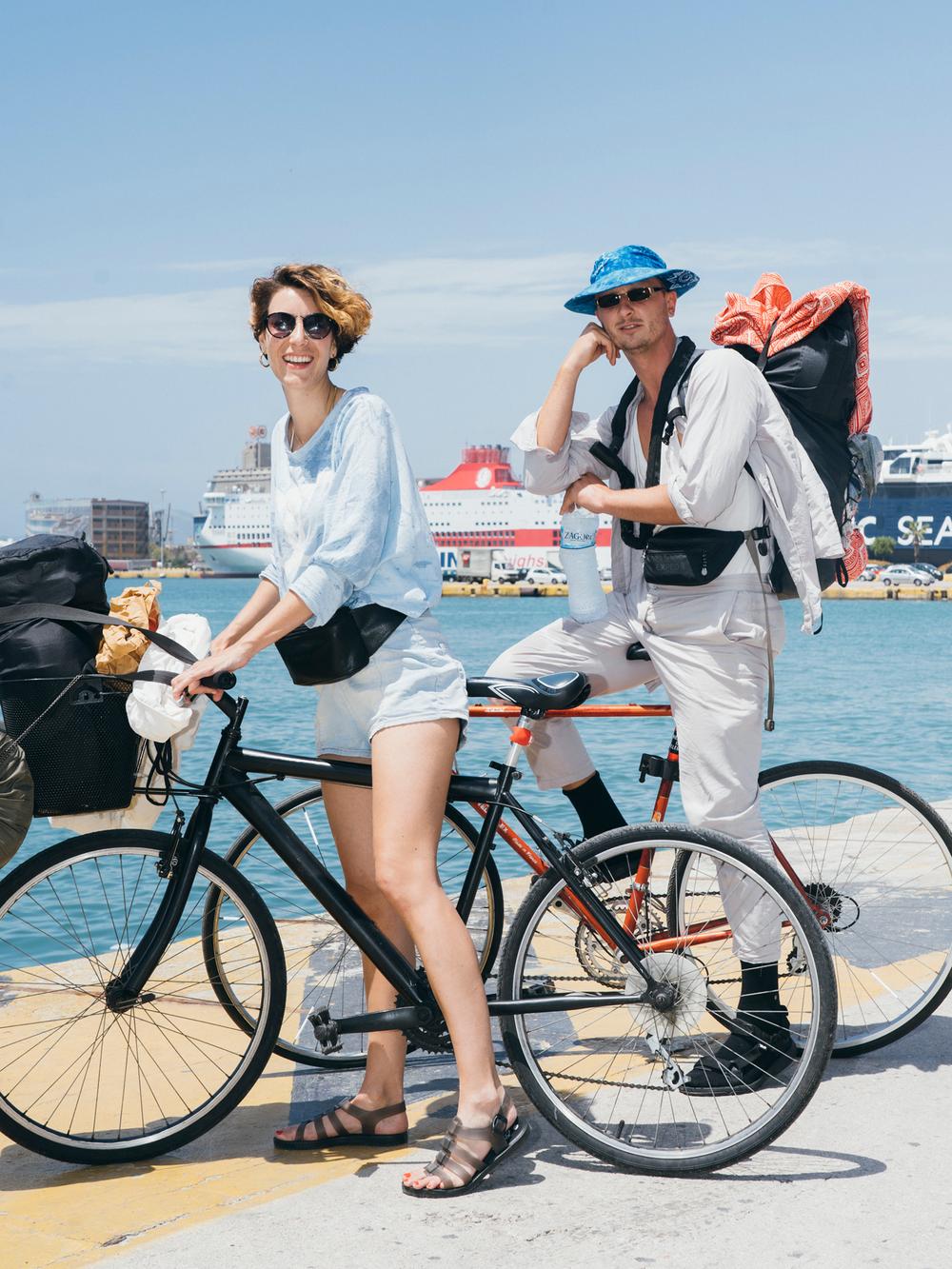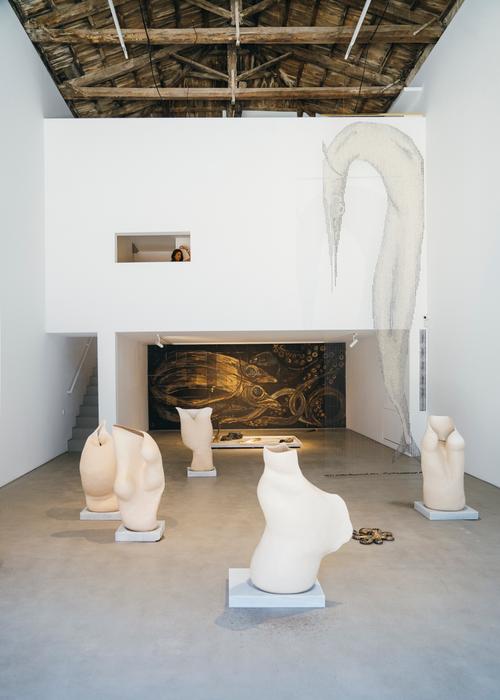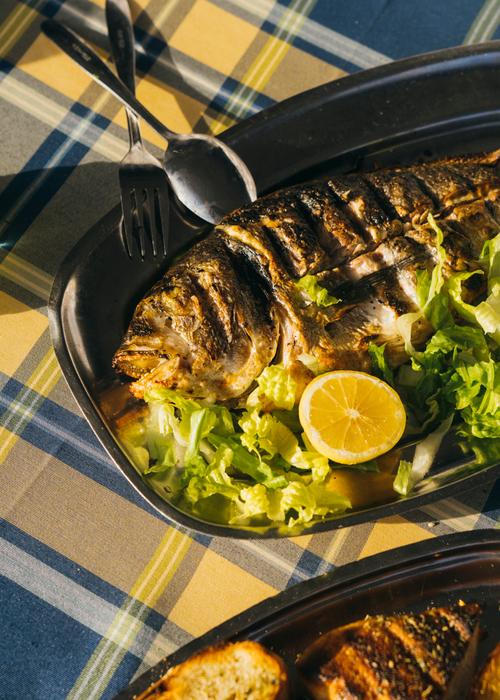 In a bid to make Piraeus a destination in its own right, Greece's Ministry of Culture has announced the construction of the Museum of Underwater Antiquities, which will be housed in one of the port's old industrial buildings. The municipality has also kick-started a string of urban-regeneration projects, including the recently completed Drapetsona cultural park on the site of former fertiliser factories and the conversion of the Papastratos tobacco factory into offices. But the biggest change will be connecting Piraeus, which is currently separated from central Athens by major highways, with the rest of the Athenian Riviera.
The real vision is to link it to the Greek capital via new train lines, waterfront walkways and cycle routes. "Of course, the people of Piraeus want to call it the Piraeus Riviera," says Santikos, with a smile. "It's in their dna to be separate but I think we'll see great things happening here in the years to come."
Piraeus directory

Stay:
The Alex
Overlooking the Mikrolimano marina is this four-storey, 34-room hotel. Its restaurant and bar, The Nest, serves refreshing cocktails and local delicacies such as marinated sea bream and prawn kritharoto (orzo).
santikoscollection.com/thealex
Eat:
Varoulko Seaside
One of the city's best-loved seafood restaurants is in the scenic marina of Mikrolimano. Run by chef Lefteris Lazarou, the kitchen turns out Greek and Mediterranean specialities that range from octopus carpaccio with smoked fava beans to cuttlefish risotto.
varoulko.gr
Drink:
Paleo
Yiannis Kaimenakis's wine shop and restaurant is housed in an industrial warehouse from the 1900s. It serves wine from Italy, Spain, France, Portugal and various Greek vineyards, plus a changing food menu that features a tasty local cheese board.
+30 21 0412 5204
Visit:
Rodeo
This art gallery represents Greek and foreign artists and has a loyal following of collectors who come from far and wide. Founder and director Sylvia Kouvali first set up the space in Istanbul before relocating to London and opening the Piraeus branch in 2018.
rodeo-gallery.com
Visit:
The Intermission
Art dealer Artemis Baltoyanni established her minimal exhibition space in 2019 to bring Greek viewers closer to art from around the world. It hosts four exhibitions a year by international artists; currently on show is work by painter and sculptor Zoë Paul.
theintermission.art
Visit:
Municipal Theatre of Piraeus
The recently renovated neoclassical Municipal Theatre of Piraeus is one of the best surviving Greek theatre buildings from the 19th century. Its impressive baroque stage has been graced by some of the country's finest directors, actors and composers.
dithepi.gr