Shopping / Global
The Monocle shop
Winter is here and thanks to The Monocle Shop it'll be a season of cheer. We have your seasonal goodies and cold-weather gear sorted, from cashmere cosiness to Monochan-approved gift sets. So load up on presents for your loved ones – and don't forget to treat yourself too.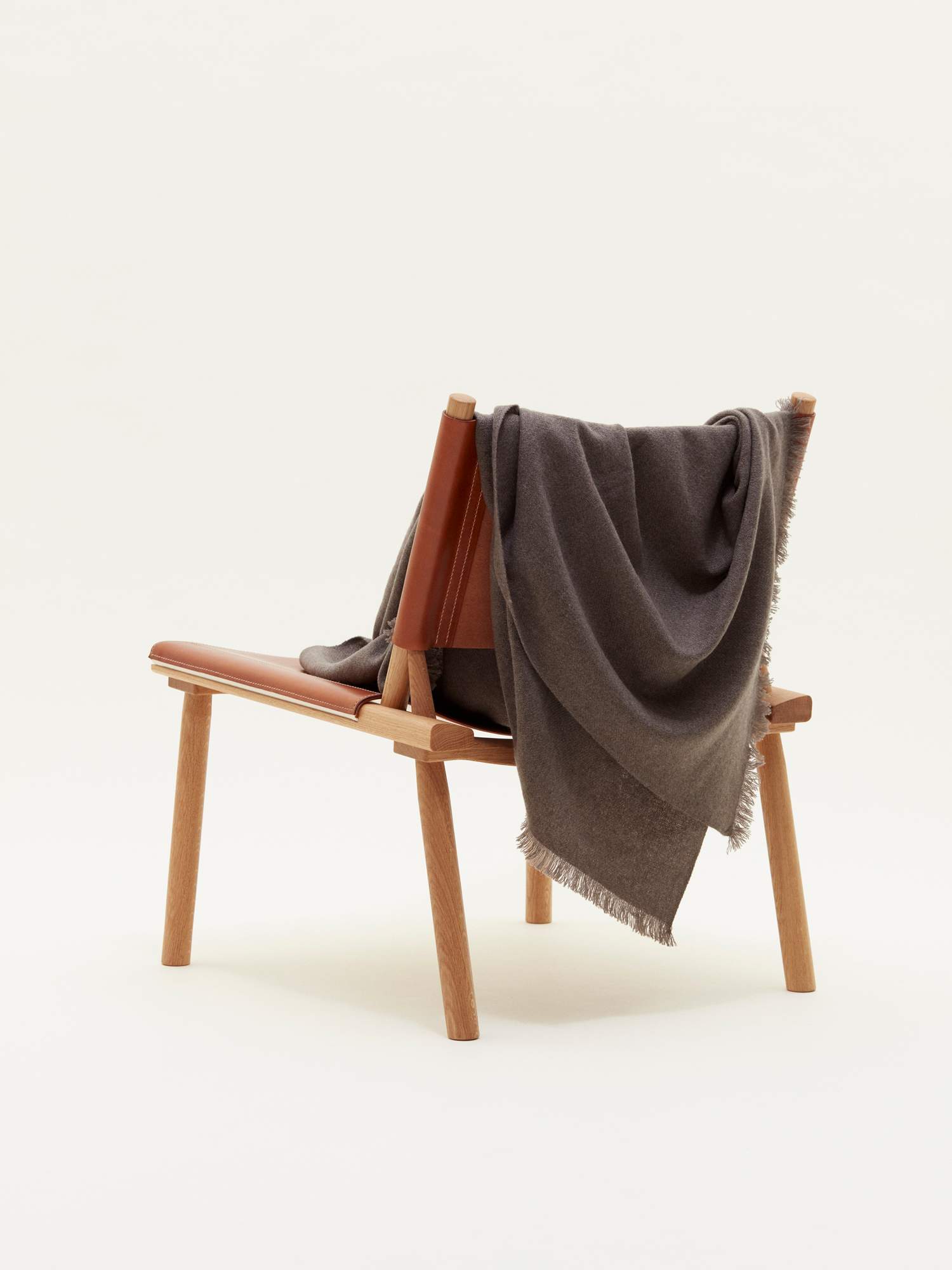 Monocle fine yak blanket
€515
Yak yarn is a sustainable and eco-friendly alternative to cashmere. It is soft, warm, and breathable, odour-resistant and hypoallergenic.
Material: Yak yarn.
Colours: Navy or grey.
Dimensions: 130cm x 180cm.
Made in: Nepal.
---
Original Viennese Monochan snowglobe
€65/35
Embrace the season with a special snowglobe featuring our feathered friend Monochan. These cheeky glass globes are a collaboration with The Original Viennese Snowglobe, a family-run outfit based in the Austrian capital.
Materials: Glass and plastic.
Dimensions: 120mm or 80mm (height).
Made in: Austria.
---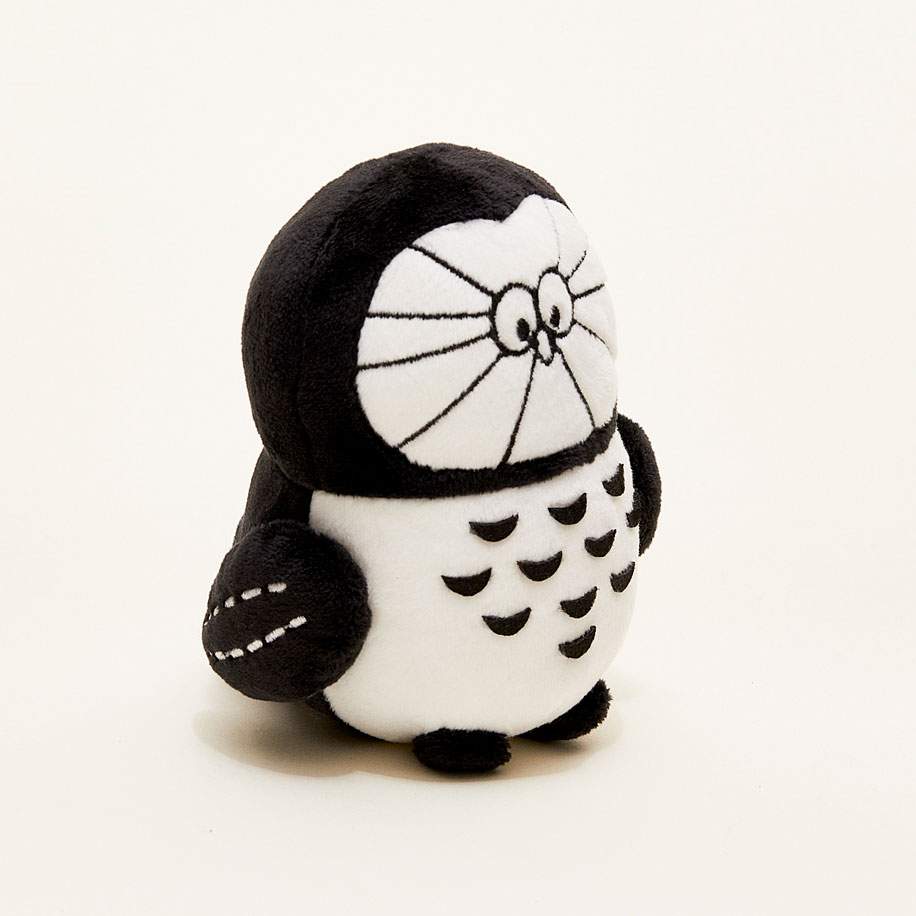 Monocle Monochan plush toy
€35
Cuddle up for the holidays with Monochan. This plush toy is made in Japan and is a hoot of a gift for children (and children-at-heart).
Material: Polyester
Dimensions: 12cm x 10cm
Made in: Japan
---
Revo x Monocle SuperConnect radio
€420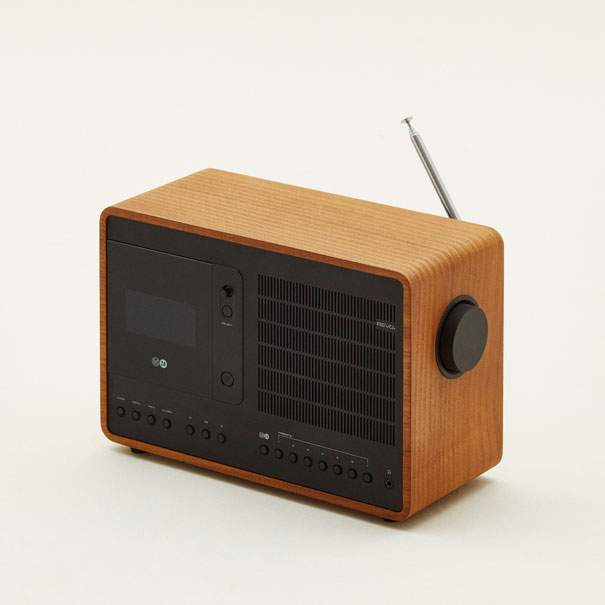 The award-winning SuperConnect radio is back in a limited-edition black finish. A modern classic that combines timeless design with digital functionality, our collaboration also includes a button set to Monocle 24.
Materials: Cherry wood and aluminium.
Colours: Black or silver.
Size: 18cm 3 34cm 3 20cm.
Assembled in: Scotland.
---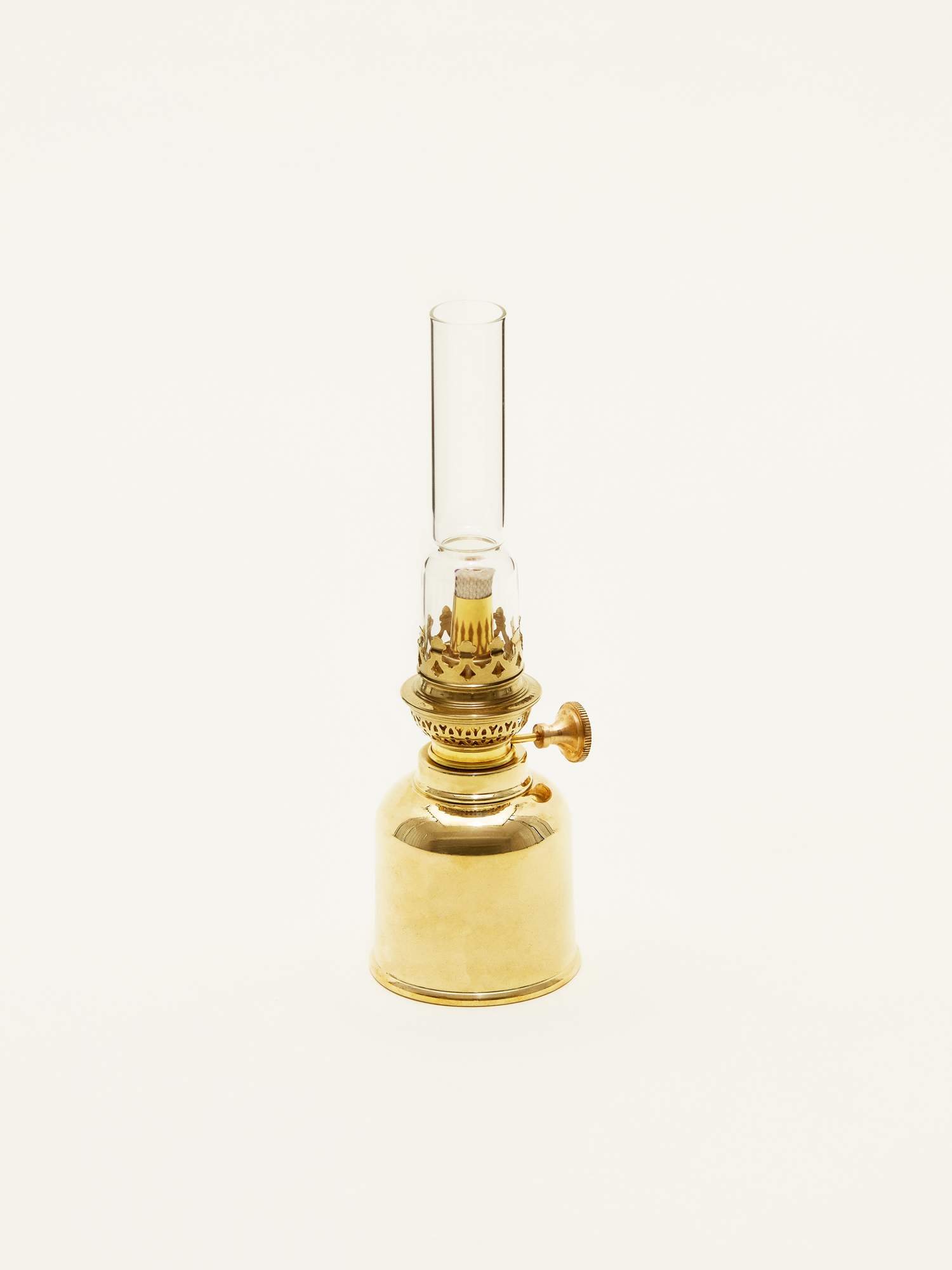 Karlskrona Lampfabrik x Monocle brass oil lamp
€170
Our collaboration with Karlskrona reflects our glowing admiration for the firm's paraffin-powered glass lanterns.
Materials: Glass and brass.
Made in: Sweden.
---
Monocle Christmas gift sets
€30-350
Whether your festivity priority is Christmas, Hanukkah, Thanksgiving, Chinese New Year or otherwise, the monocle team have put together a selection of bestsellers and exclusive collaborations that will satisfy all your gifting needs. We put together these sets for easy yet thoughtful presents, and they combine well with our other products for an even more personal touch. Order online or pick up at any Monocle Shop or Café.
---
Treuleben x Monocle leather accessories
€110-300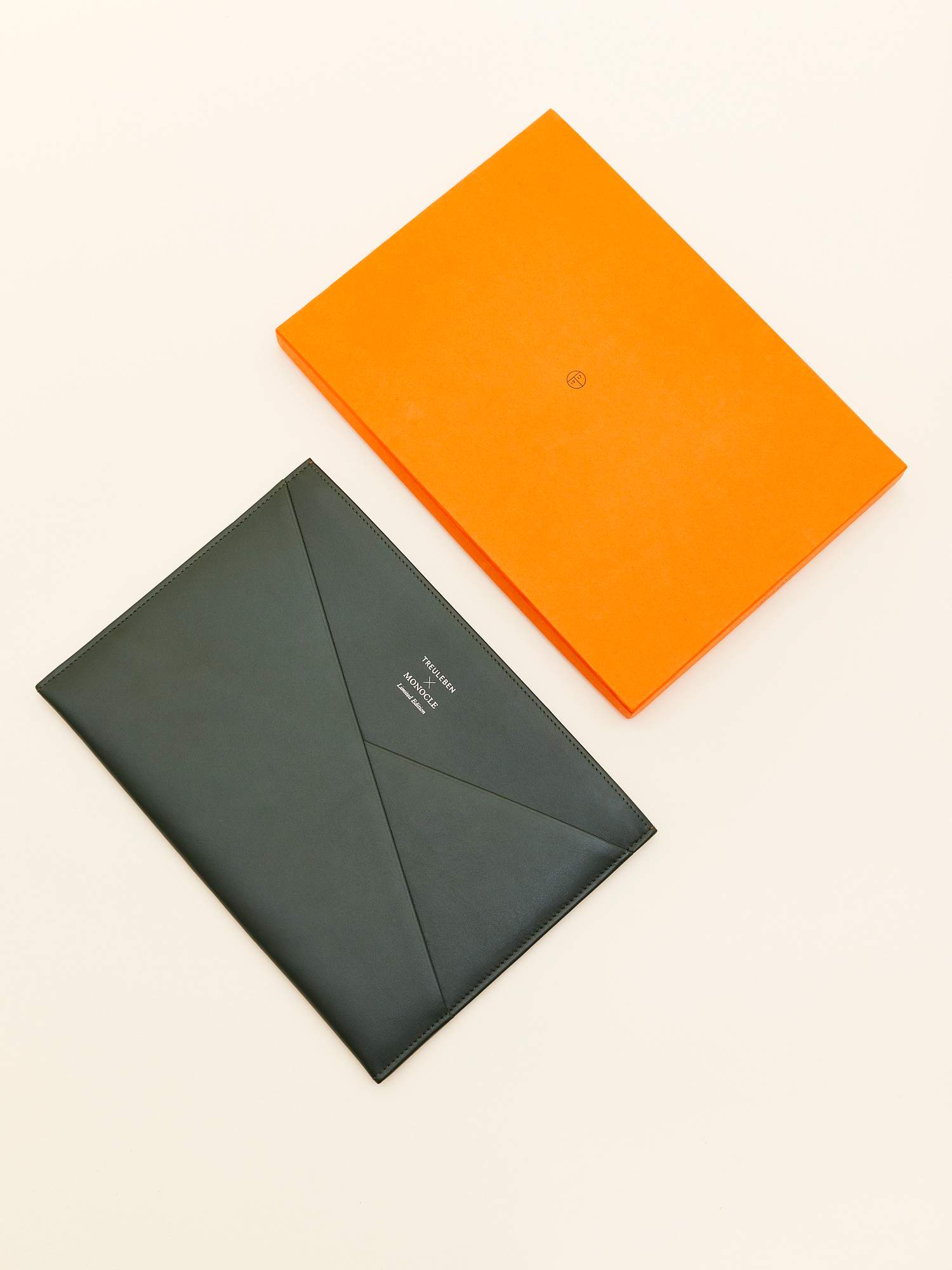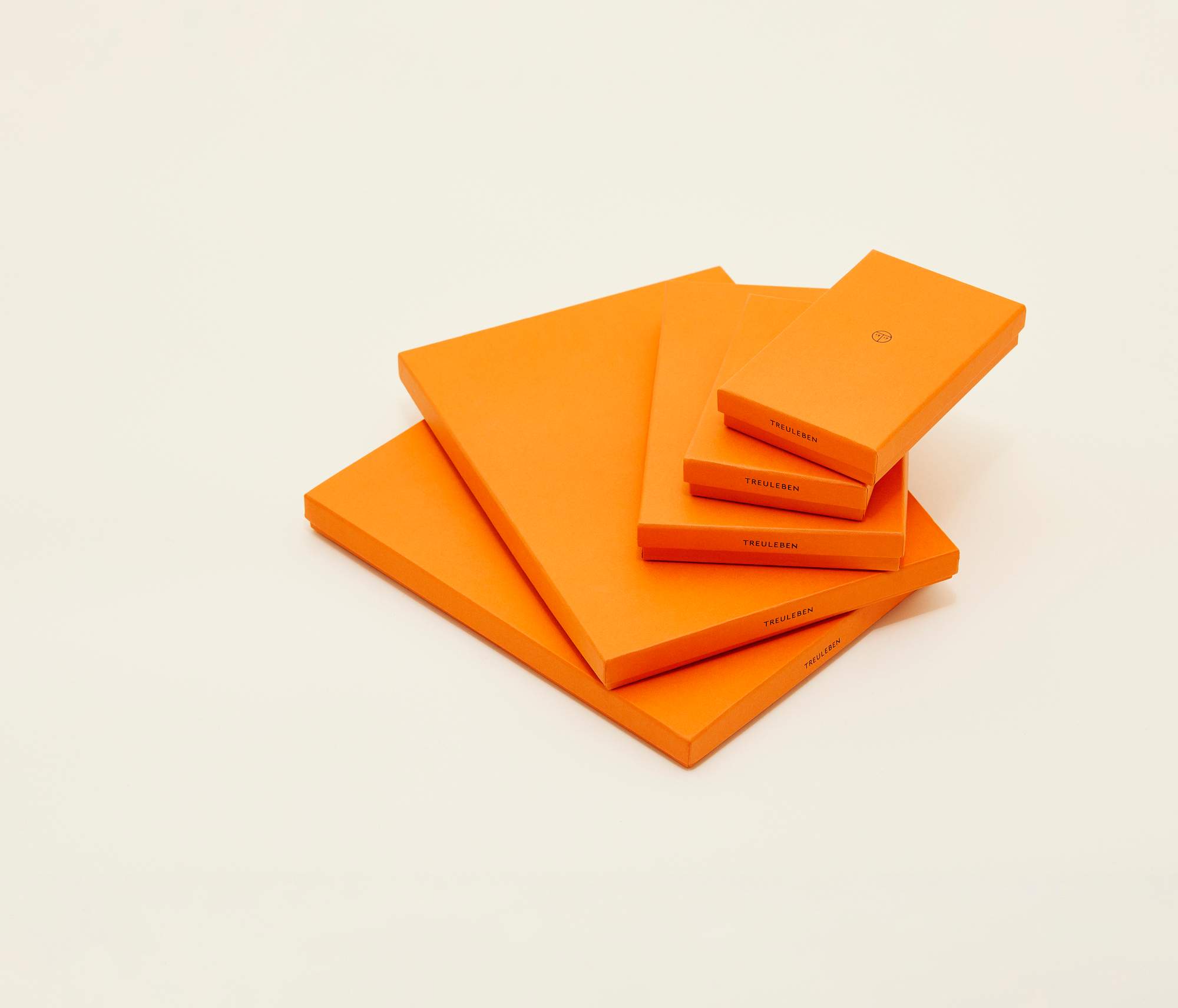 As a bookbinder with more than 100 years' experience, Treuleben knows a thing or two about craft. The Geesthacht-based brand sources the finest leather from Tuscan tanneries for its covetable creations, all wrapped up in enviable packaging.
Material: Leather.
Colours: Olive or salmon.
Made in: Germany.
---
Bally x Monocle curling boot

€495
Bally has been linked with curling ever since it kitted out the Swiss team for the 1956 Olympics. Our collaboration with the luxury brand puts a spin on its high-performance water-resistant boot; a rubber-coated leather upper, wool lining and Vibram sole makes it perfect for mountain hikes and city strolls alike.
Materials: Leather, rubber and wool (lining).
Colour: Olive.
Sizes: eu 37-40 (narrow fit) & eu 41-45 (normal fit).
Made in: Switzerland.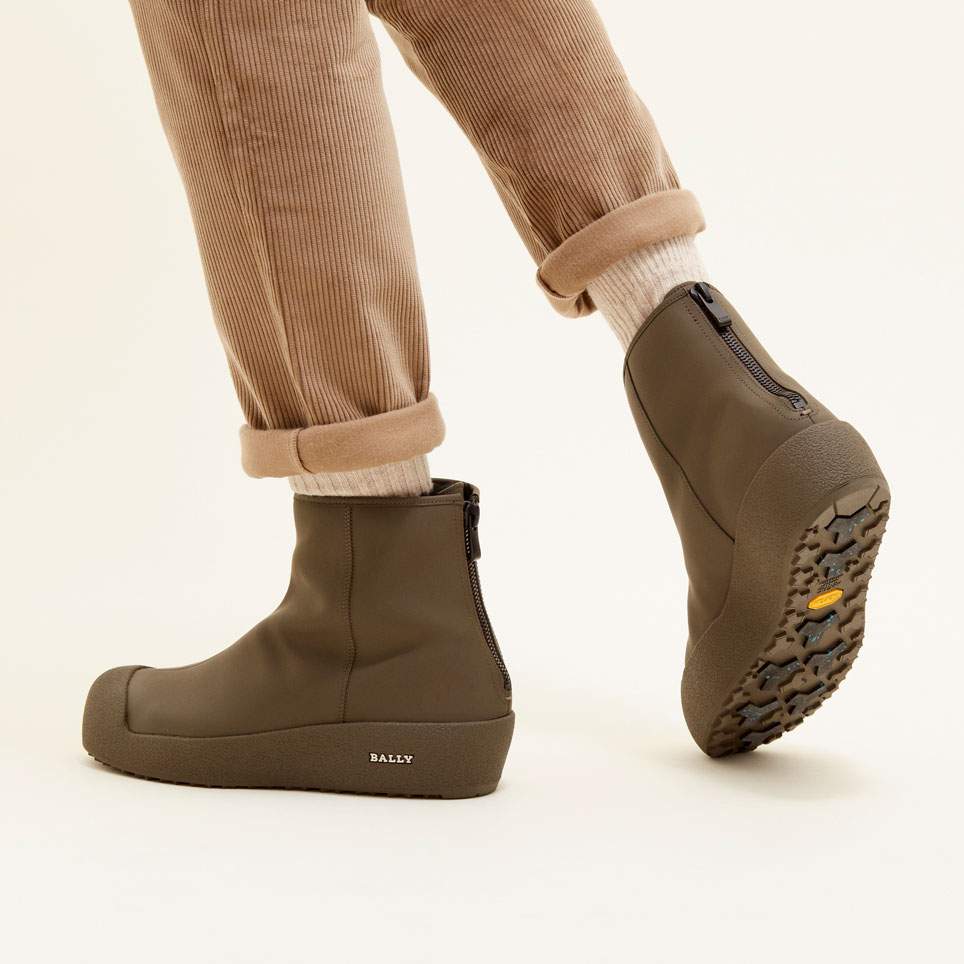 Monocle ribbed wool socks
€35
Investing in a smart pair of socks is a simple way to sharpen your look. Our latest designs are made in Japan using traditional methods by a family-run firm that has been in the hosiery business since 1950. Crafted from a premium wool-nylon blend, these are sure to keep your feet comfy and cosy.
Materials: Wool and nylon.
Colours: Navy melange or beige.
Sizes: s/m (eu 36-40) and m/l (eu 40-46).
Made in: Japan.
---
Monocle essential moleskin jacket
€230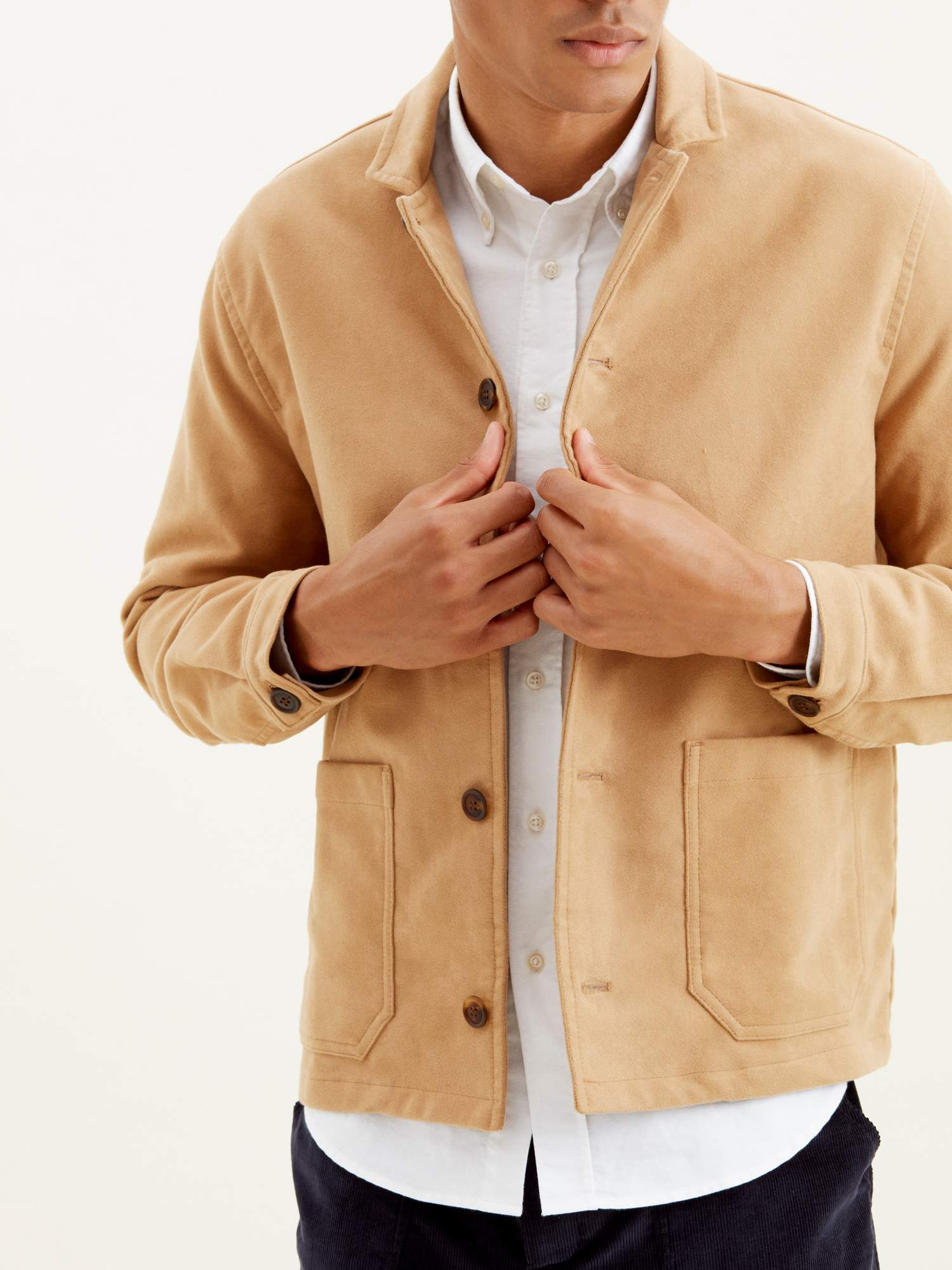 Few materials beat moleskin when it comes to comfort. The fabric is made from heavy cotton that's woven and then shorn, resulting in its soft texture. For this jacket, the latest addition to monocle's essential wardrobe collection, we've sourced fabric from one of the best moleskin makers around: a factory founded in 1901 in Yorkshire, England. The garment is then sewn in Portugal; it comes in shades of camel or navy, with a regular fit and generous pockets.
Material: Cotton.
Colours: Camel or navy.
Sizes: s–xl.
Made in: Portugal.
---
Trunk x Monocle classic button-down shirt
€165
A good button-down can be dressed up for work or worn open over a T-shirt for summery insouciance. We've perfected the finer details to make this classic shirt a year-round staple fit for any occasion.

Material: Cotton.
Colours: White or blue.
Sizes: s–xl.
Made in: Portugal.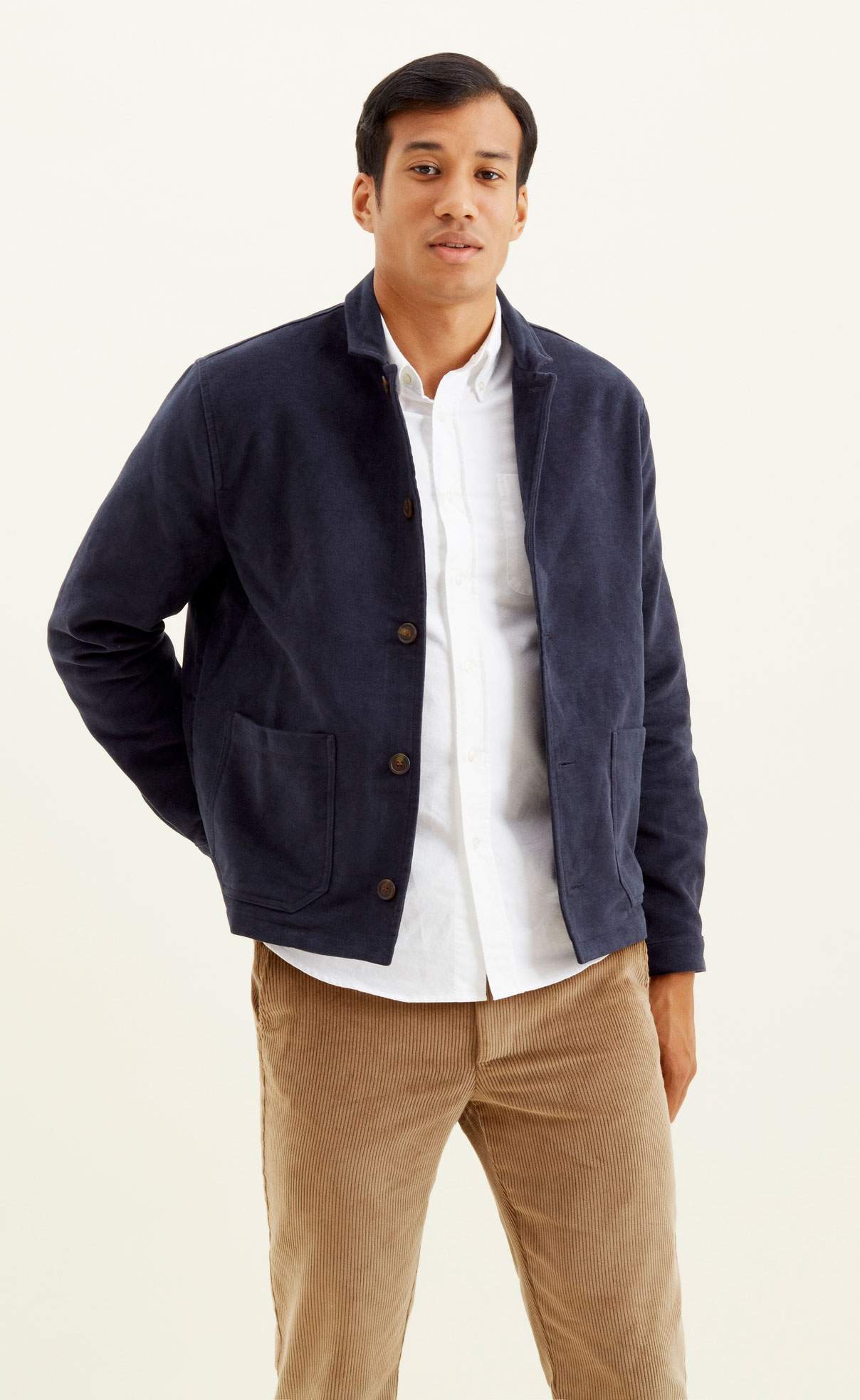 De Bonne Facture x Monocle easy trousers in fine corduroy
€345
These fine-cord caramel slacks from De Bonne Facture, the Parisian menswear brand that works with ateliers across France, are comfortable and chic. They're sewn in Paris by Atelier Masla, from a 100 per cent cotton corduroy fabric that's spun in Austria. Smart from the front and featuring a stretchy back waistband, they're a smart choice for travel – and are sure to withstand that extra fromage.
Material: Cotton.
Sizes: 46-56 (eu).
Colour: Caramel.
Made in: France.
---
The Workers Club x Monocle shell jacket with zip-in gilet
€870
monocle's in-house designers have teamed up with The Workers Club for this cosy, water-repellent coat. Its neat form belies a host of adjustable elements: cuffs, a drawstring waist, a removable hood and a zip-in gilet.
Materials: Cotton and wool.
Colour: Navy.
Sizes: s–xl.
Made in: Portugal.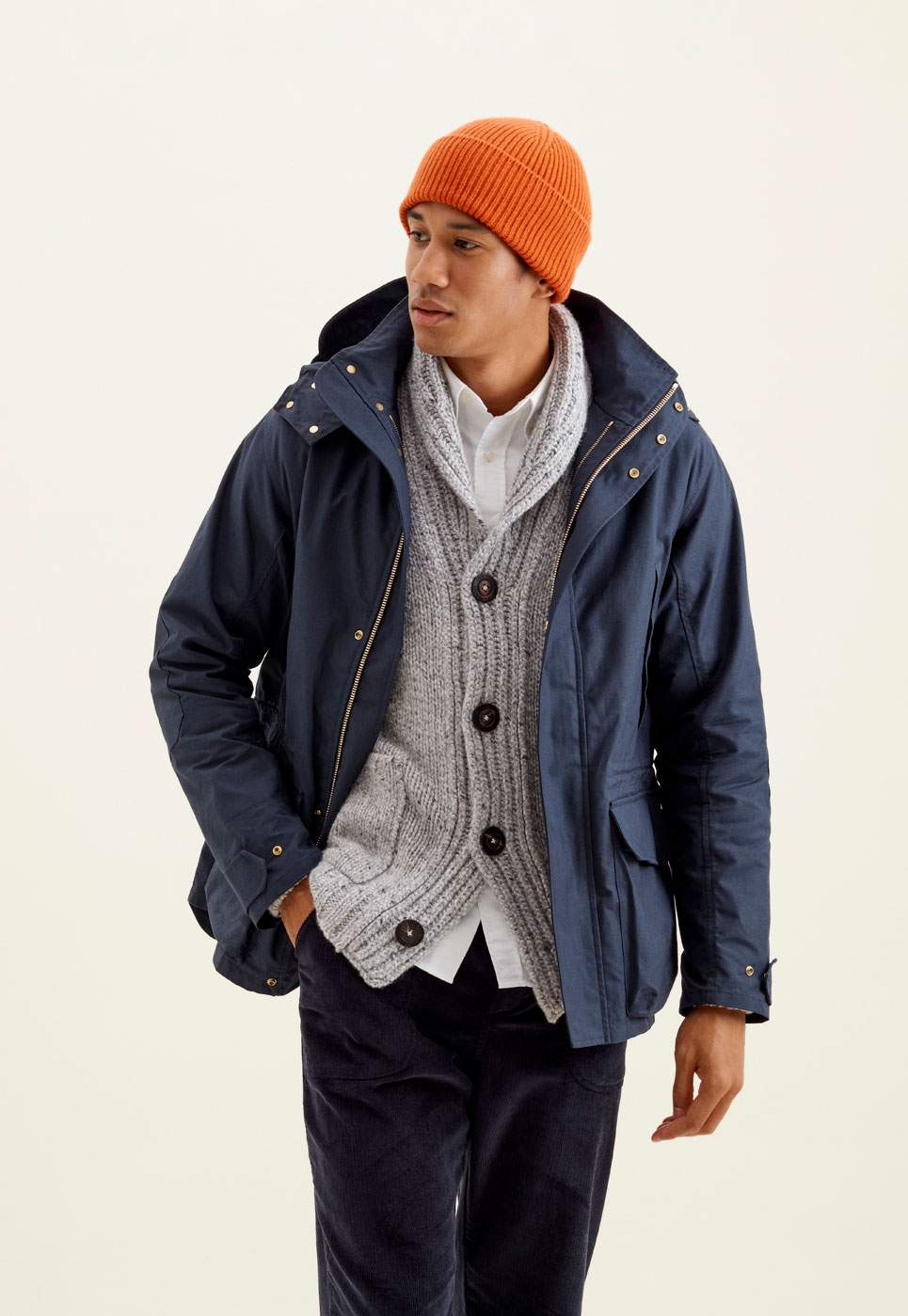 Iris von Arnim x Monocle tweed-yarn shawl cardigan
€770
German firm Iris von Arnim sources its wares from the Mongolian highlands, where cashmere goats enjoy a perfect climate and feeding conditions. In spring the wool is brushed from goats before being handcrafted into clothing in Germany.

Material: Wool and cashmere.
Colour: Grey.
Sizes: s–xl.
Made in: Italy.
---
Valstar x Monocle unlined mac
€590
Our collaboration with Valstar's 10-person team in Milan has again yielded a spot-on staple with this pared-back version of the classic trench coat.
Materials: Cotton and polyamide.
Colours: Navy or sand.
Sizes: 46-60 (eu).
Made in: Italy.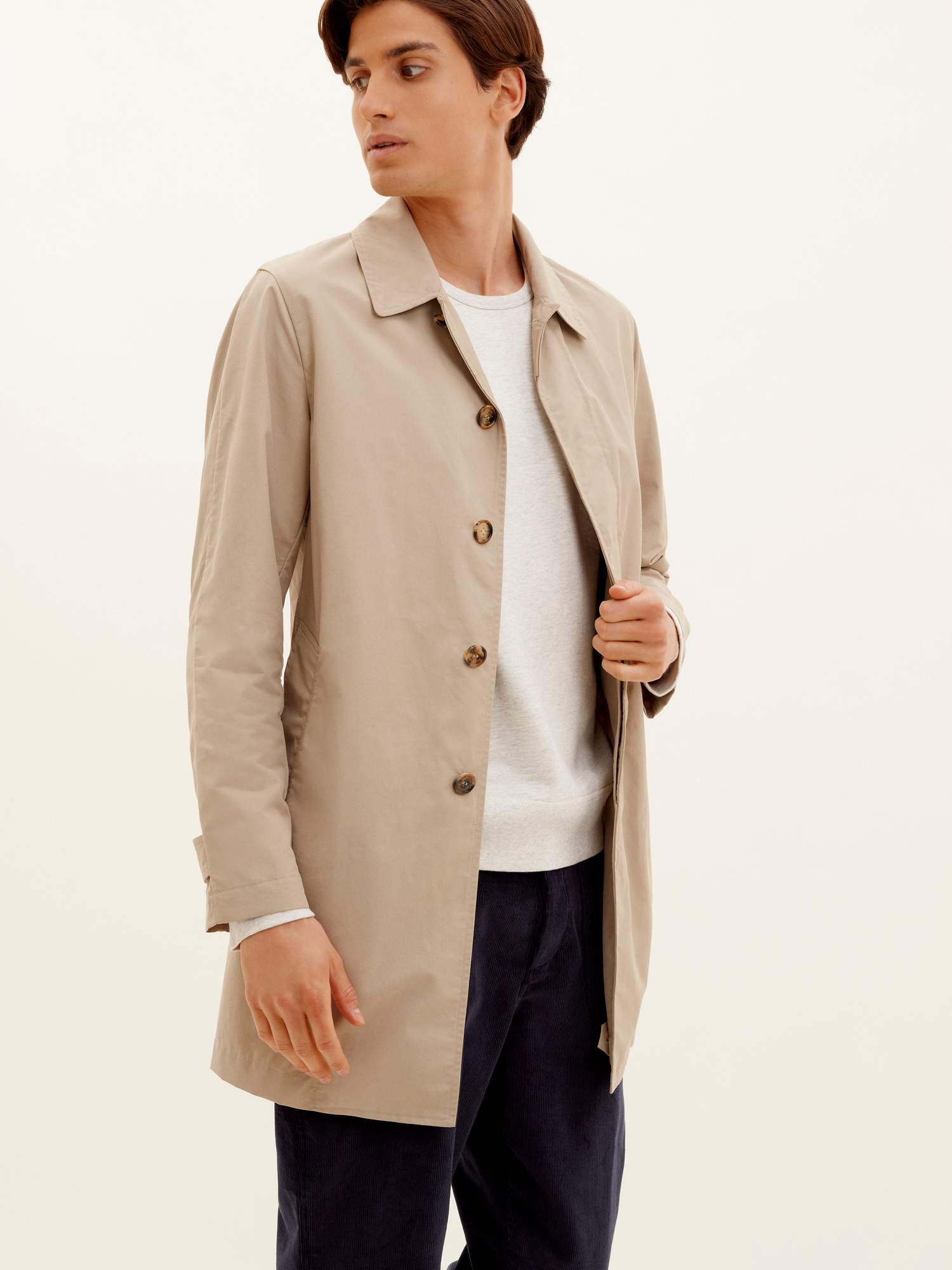 Trunk x Monocle classic round-neck sweatshirt
€130
Everyone needs a solid sweatshirt. Comfort is king with this design, which has a round neckline and is sewn from a special cotton. We worked with a Portuguese mill to develop the perfect melange hue in grey or oatmeal.

Material: Cotton.
Colours: Grey or oatmeal.
Sizes: s–xl.
Made in: Portugal.
---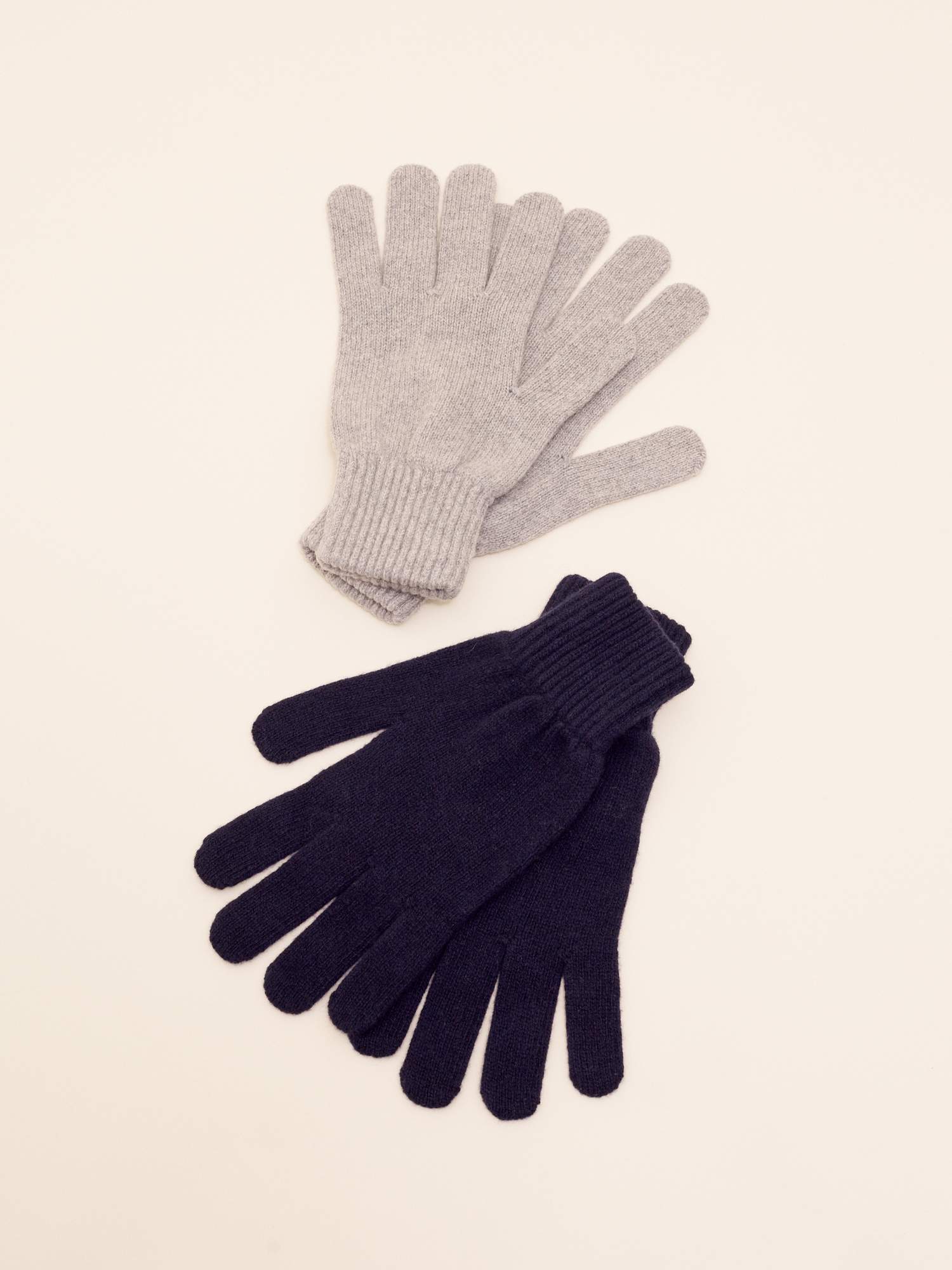 Organic Basics x Monocle recycled cashmere gloves
€65
Keep your hands toasty – and feel good about your carbon footprint – by donning these matching gloves from Copenhagen brand Organic Basics. They're spun from a soft recycled cashmere-and-merino mix; opt for dove-grey or classic navy.
Materials: Cashmere and wool.
Colours: Grey or navy.
Size: One size.
Made in: Scotland.
---
Organic Basics x Monocle recycled cashmere beanie
€70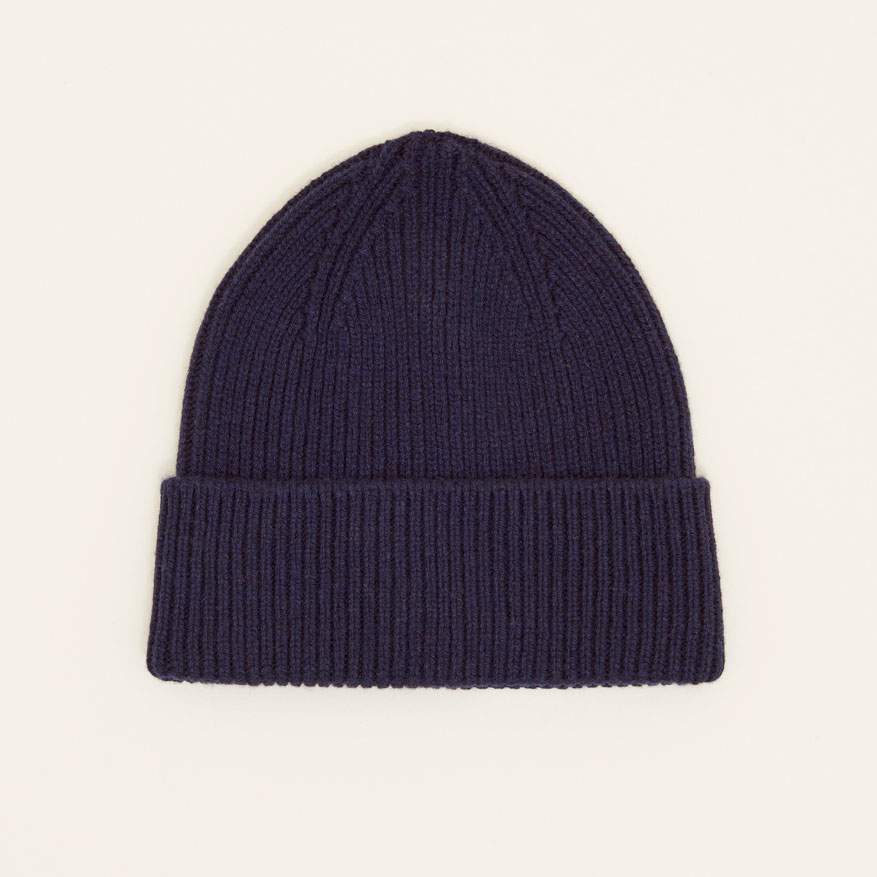 Organic Basics is serious about eco-friendly fashion. For its line of winter accessories, it worked with an Italian textile factory that specialises in recycled cashmere. These ribbed fisherman's beanies are designed to be worn on, or rolled just above, the ears.
Material: Cashmere.
Colours: Grey, navy or orange.
Size: One size.
Made in: Scotland.
Stylist: Kyoto Tamoto. Grooming: Sam Basham. Model: Christian Bordin