Culture: Art special / Global
State of the arts
The art world is back – renewed and reinvigorated. From the transformation of a cargo port into a public cultural centre in Singapore to the collectors funding the artists they admire, we survey the best of what the summer has to offer. Plus, we meet the man with big ambitions for Ghana's cultural scene.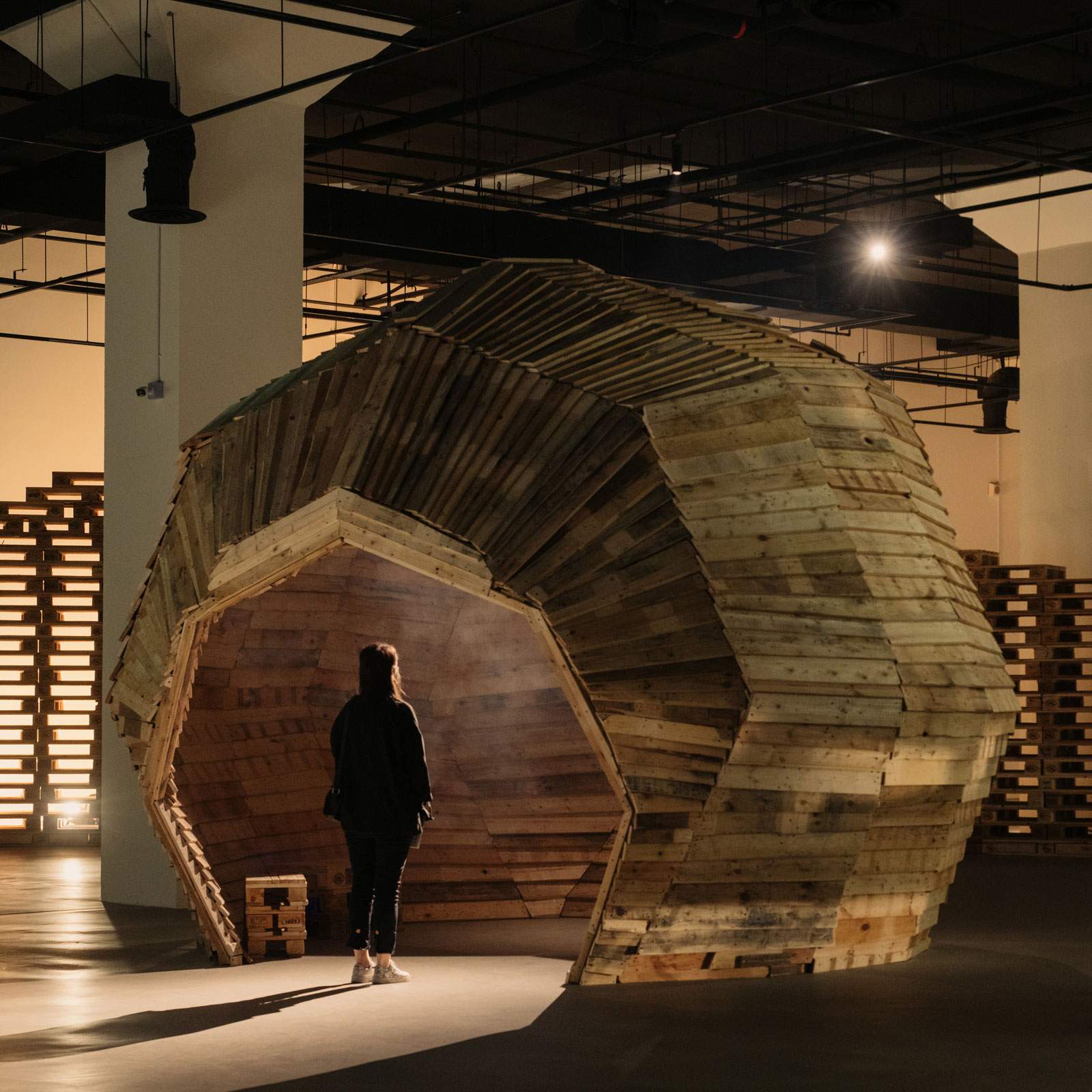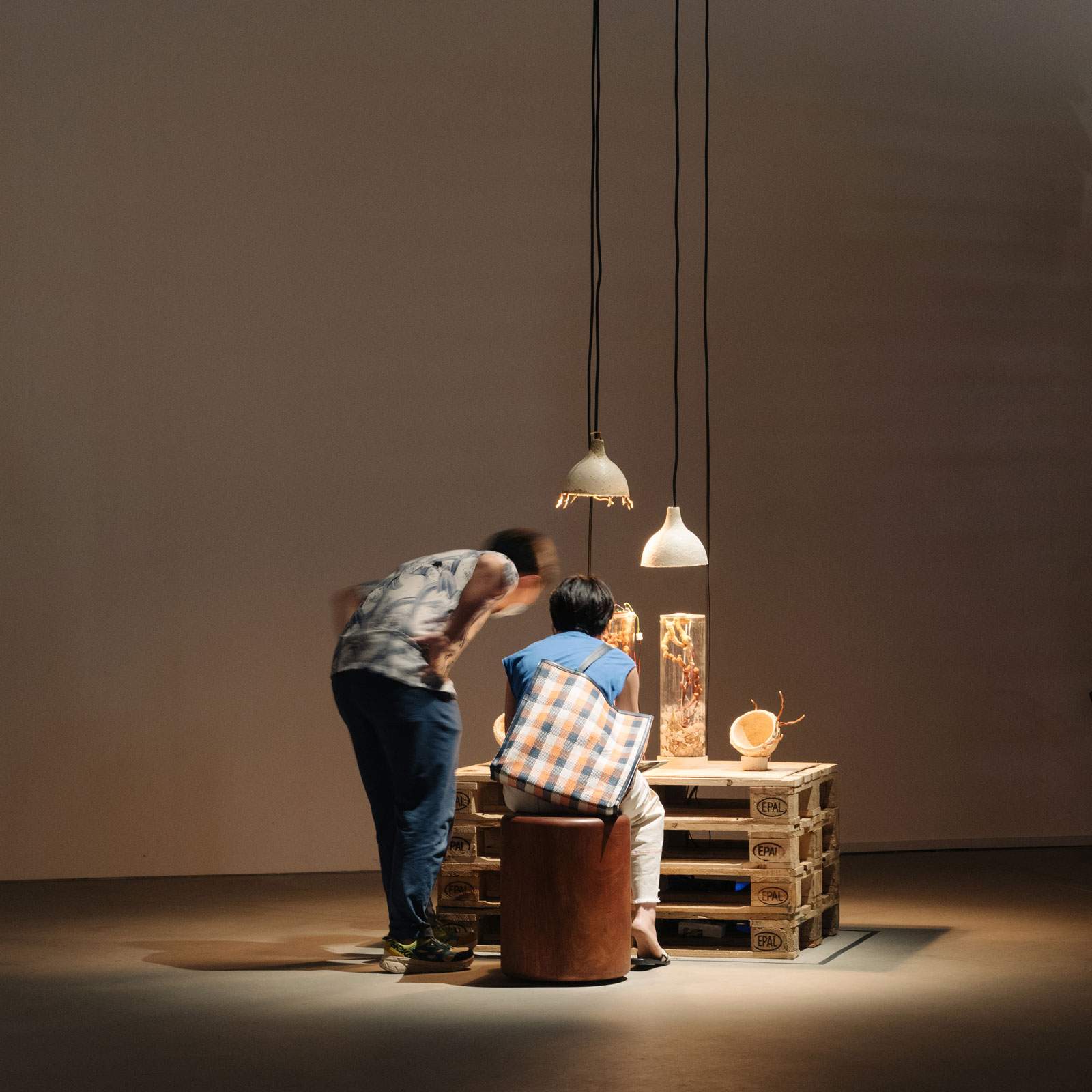 Singapore Art Museum
Singapore
The main 19th-century building of the Singapore Art Museum might be undergoing a sizeable sg$90m (€60m) makeover but the institution isn't staying idle while it waits for the doors to re-open in 2026. Given its ambitions to become a testing ground for southeast Asian contemporary art, the museum recently opened a new outpost inside a less conventional venue: a logistics warehouse. The large, high-ceilinged building is in the historic Tanjong Pagar Terminal, a maritime precinct that has long served as Singapore's busy cargo port.
The idea is to create surprising artistic interventions; the museum wants to eventually become a "disappearing" institution. Instead of bringing visitors exclusively to its main venue, it is venturing into everyday spots, challenging the idea that art belongs only in a white cube. "Opening a new art space in Tanjong Pagar Distripark is part of our plan to take art into unexpected places," says June Yap, director of curatorial and collections.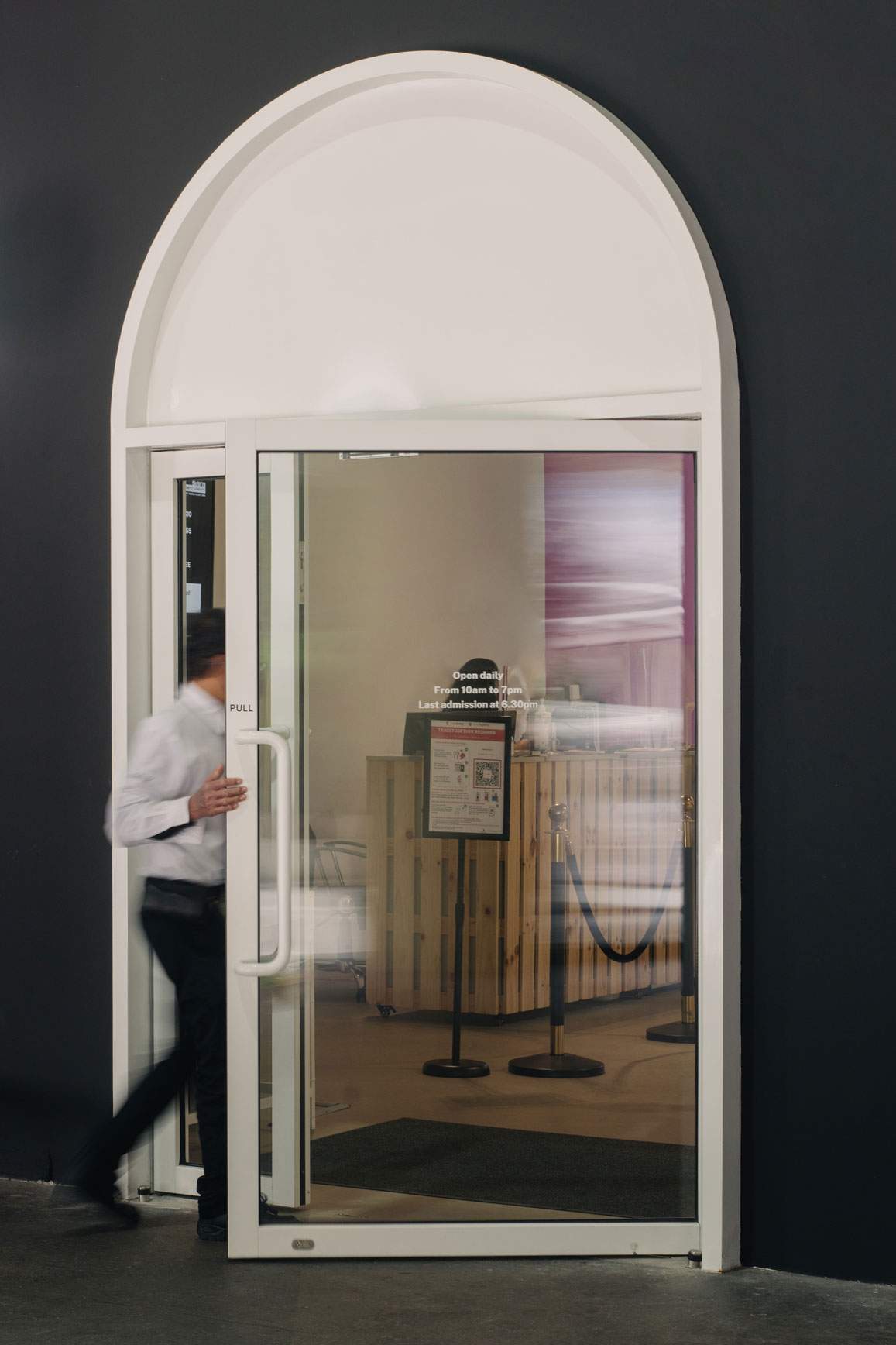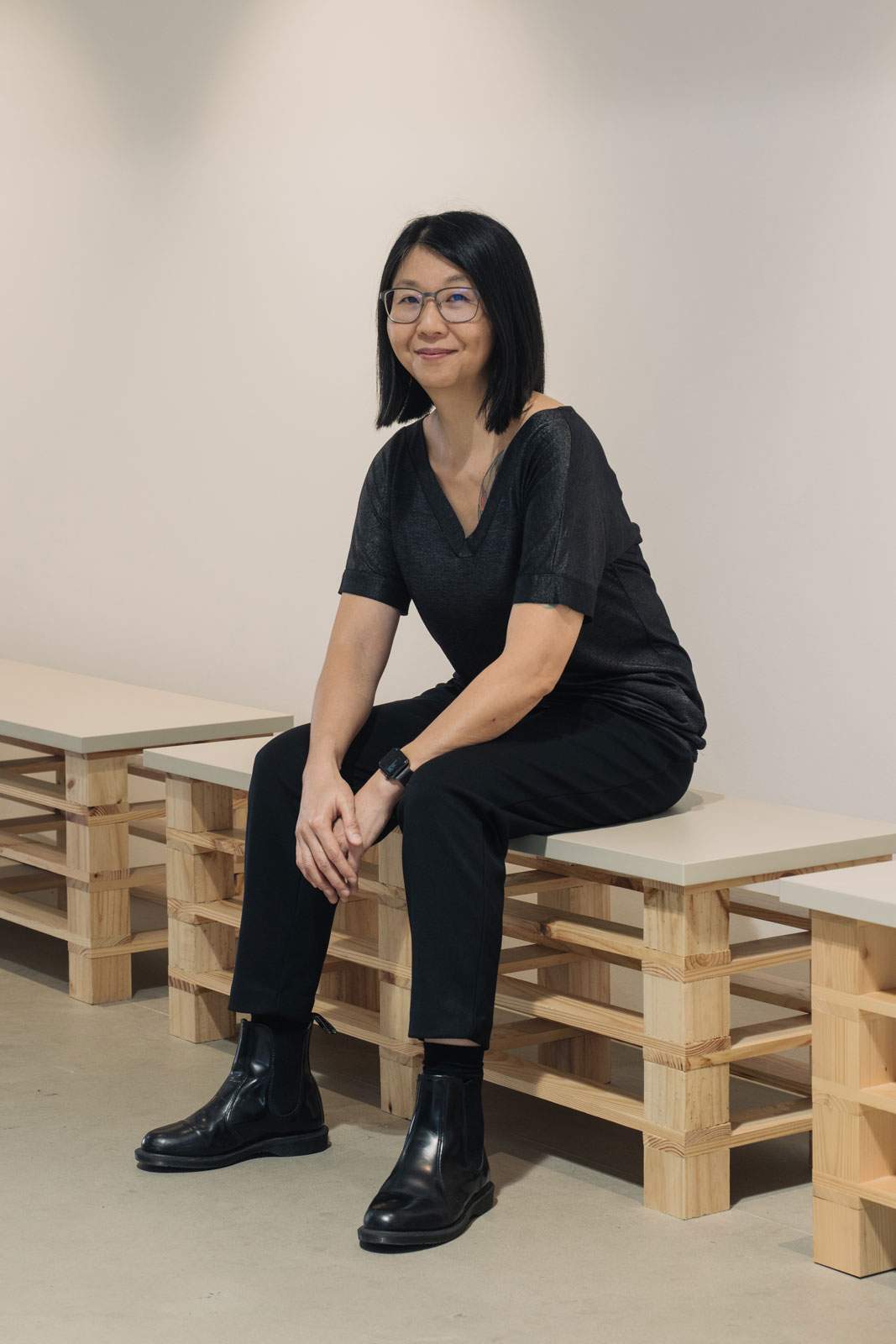 Its current exhibition, Lonely Vectors, is also proof of this mission: the multi-site show focuses on the flow of bodies and labour in the global economy and has been set up across unusual locations, from neighbourhood libraries to the hoardings around the museum's original site. "Works of contemporary art emerge from the materials and media of our time and are often developed as multi-dimensional experiences," says Yap. "As a museum, we need to be flexible so we can be there for our artists when reimagining these aesthetic encounters." 
In its push to attract new audiences and rethink the relationship with the public, the museum is also debuting a series of residences that encourage visitors to participate in the artist's research, as well as deploying its travelling Mini Mobile Museum exhibition across the city. Long renovation works could have halted the museum's activities but it seems that they have only set the scene for reinvention.
singaporeartmuseum.sg; 'LonelyVectors' is on until 11 September.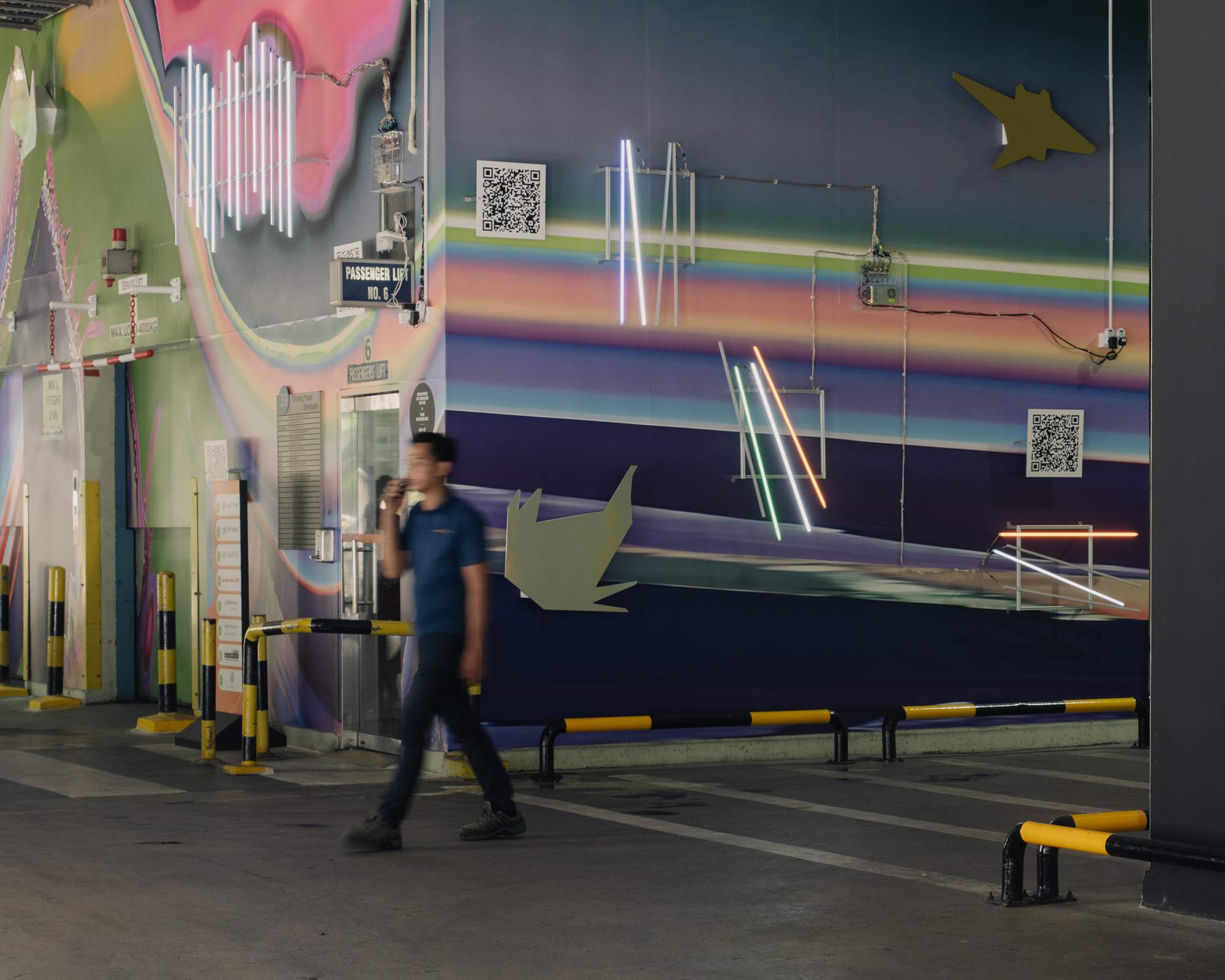 ---
Institute Museum
Accra
From the moment he jumps off a motorbike taxi in Accra, announcing that he has bought doves for his venue, it's clear that Joseph Awuah-Darko, the founder of the Institute Museum of Ghana, is a character. Splitting his time between the UK and Ghana, the polo-playing entrepreneur and art collector has serious ambitions for the cultural scene in the West African nation. Thanks to him, a former pharmaceutical factory is being restored as part of a long-term project over the next decade. "The responsibility is huge because we're starting Ghana's first contemporary art museum," says Awuah-Darko. "The country needs critical discourse around culture, history and art: those are the soft power pillars of any society."
So far, one part of the museum is complete: a whitewashed building dominated by "celebratory" white flags hanging from the walls of what Awuah-Darko calls the Pavilion Courtyard. Inside, he has staged the gallery's inaugural exhibition, A Glitch in My Skin, a solo show from Ghanaian artist Mimi Adu-Serwaah. The adjacent orange building will follow; architecture luminary David Adjaye, who spends much of his time in the city, has been advising on the works.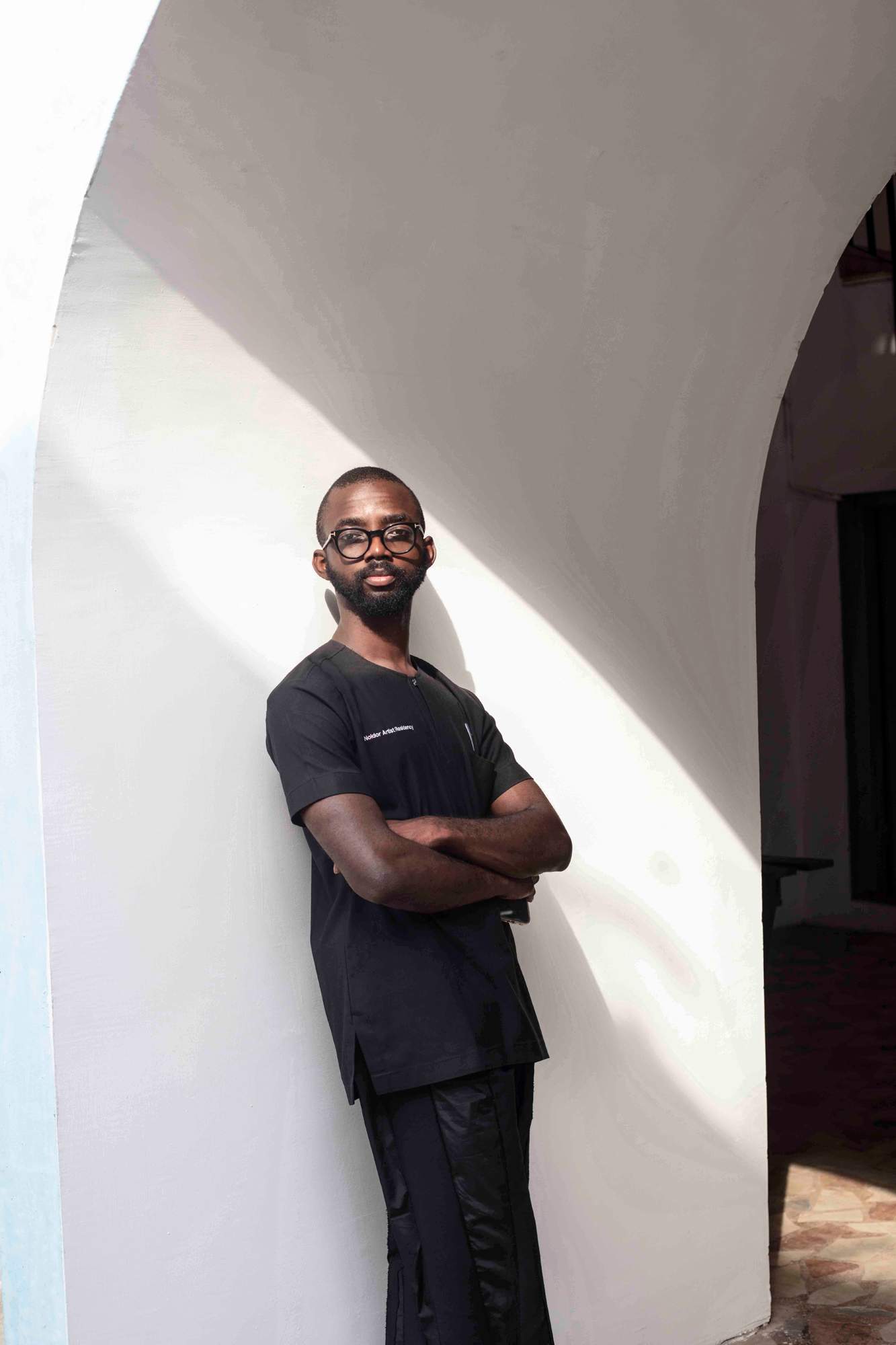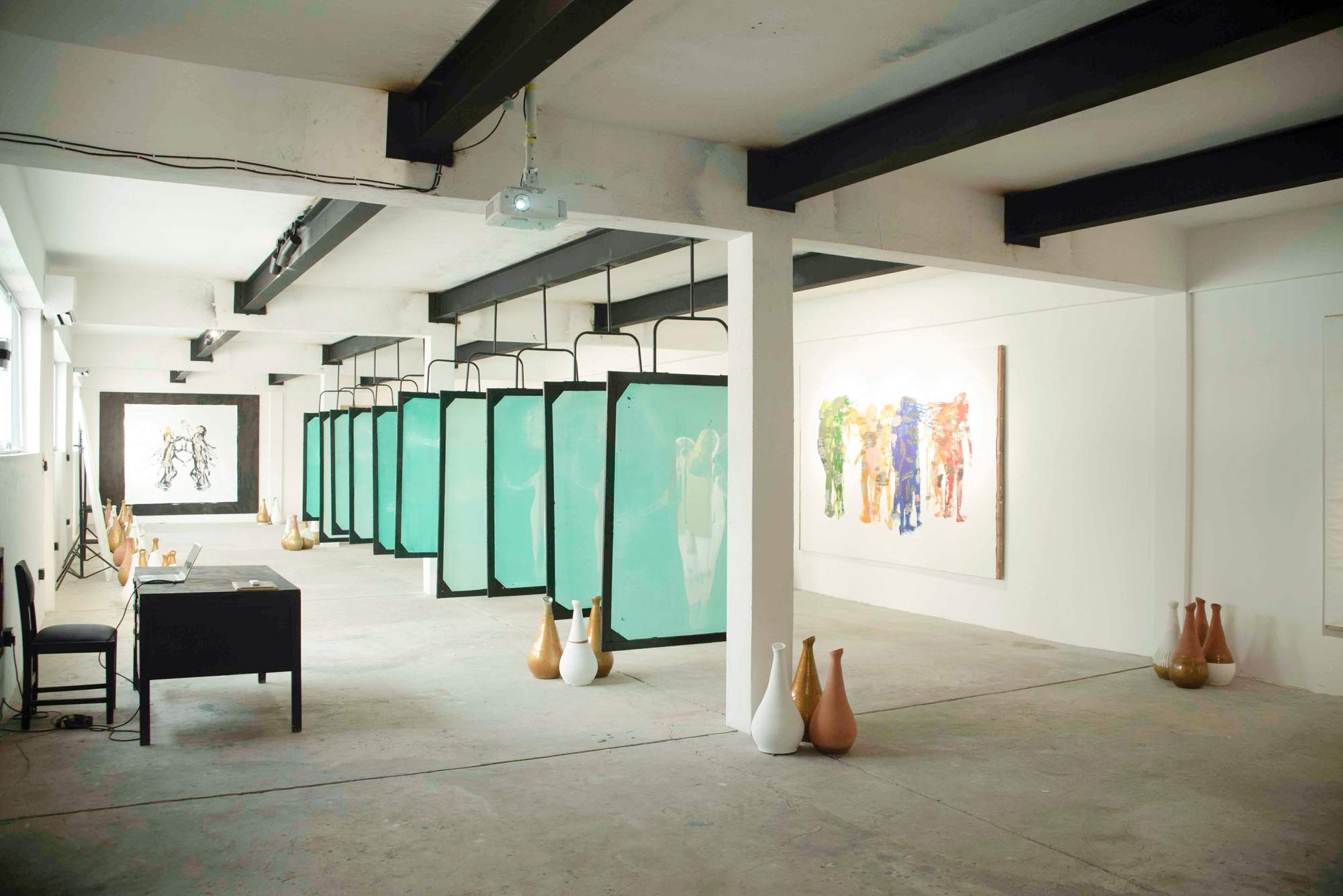 While Accra might already play host to contemporary spaces such as internationally successful commercial galleries ADA and Gallery 1957, Awuah-Darko says that his model is different. The focus here, he explains, is on "nurturing contemporary artists". The roots of the museum are in the Noldor, Ghana's first residency programme, which Awuah-Darko launched in the same location as Institute Museum in 2020 to support artists with limited access to resources. Today, many of the artists-in-residence who come for month-long periods contribute works to the museum, alongside artists from a year-long fellowship (Thailand-based Ghanaian Maku Azu is the current senior fellow). Awuah-Darko has donated about 50 pieces from his private collection and the museum has been buying works from the likes of multi-media Ghanaian artist Serge Attukwei Clottey and Togo's Modupeola Fadugba.
Helmed by Michigan-raised curator Rita Mawuena Benissan, the Institute Museum's staff has grown from a handful at the start of the year to more than 30. "There's the sense of a programme that is building up," says Awuah-Darko. It will grow alongside the expanding building that's going to host it. 
noldorresidency.com; 'A Glitch in My Skin' runs until 11 June.
---
Grosz Museum
Berlin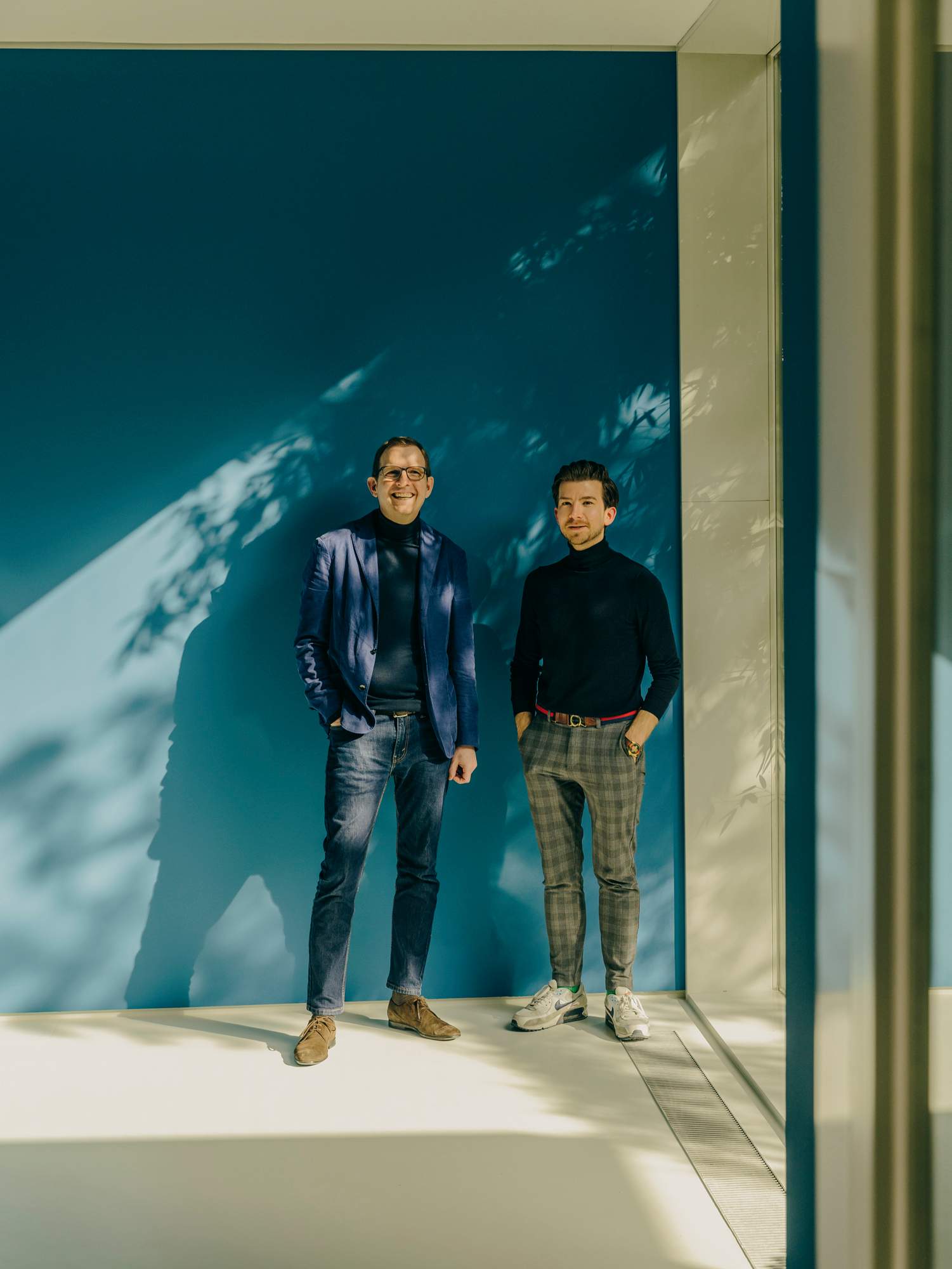 George Grosz's caricatures and paintings of the chaos, decadence and inequality of the heady 1920s and 1930s Weimar years are inseparable from Berlin's artistic identity but there has never been a museum dedicated to him in the city – until now. "State museums weren't interested, as one-artist institutions are out of fashion," says Ralf Kemper, a lawyer and vice-president of the Berlin George Grosz Association, who together with the artist's estate and a few private collectors has opened Das Kleine Grosz Museum.
The gallery is small, which ensures that the exhibitions are topical. "We didn't want this to be a place that shows all his work at once; this is not a dogmatic museum," says curator Pay Matthis Karstens. "We want to avoid monographic coma. We can follow ongoing discussions and react with our programme."
The museum is taking over a 1950s petrol station near Potsdamer Strasse, which had been decaying for decades before a gallerist transformed it into his private residence, adding a glass-fronted two-storey structure. When the owner moved out, he donated the building to Grosz's estate, which tasked architects with a renovation that will bring a café and a Japanese-style garden to the site. The result feels like a serene, modernist oasis – somewhat unlikely for this edgy corner of Berlin.
The idea is to bring several exhibitions here every year: the inaugural show will focus on Grosz's formative years and transition from apolitical kid to political artist. "He was a social critic," says Kemper. "The problems he saw are more or less the same as today: the ups and downs of the class system; war and anti-war movements. It's not just works of art; it's political commentary." 
Das Kleine Grosz Museum is open now; daskleinegroszmuseum.berlin
---
Lago
Mexico City
Set on a lake in Mexico City's huge, verdant Chapultepec Park, the prominent building that now houses gallery Lago has long been a part of the city's landscape. With its sharp V-shaped roof, it is hard to miss. Before being overhauled and turned into a cultural centre, the structure, originally designed by Mexican architect Alfonso Ramírez Ponce in 1964, hosted a restaurant. Roma Norte-based commercial gallery omr is responsible for the venue's rebirth. "It's in almost everyone's memory," says Ana Paula de Haro, omr's director. "It was an elegant place where people would go to parties."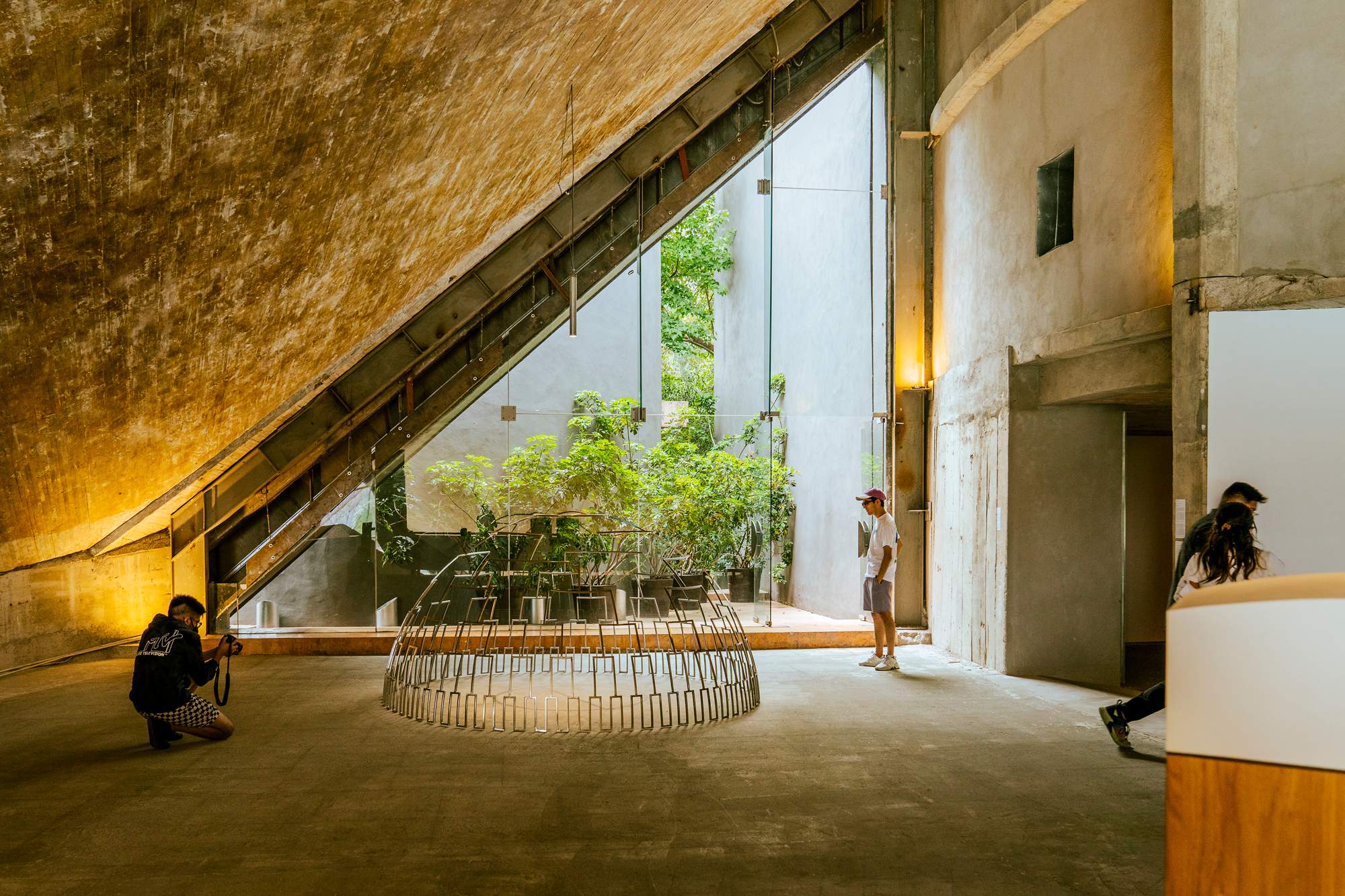 What was once an exclusive venue available to few is now an open institution that draws hundreds of visitors every day. "We wanted a cultural centre that invites everyone," says De Haro. "We are working on programmes that talk to everyone: children, runners in the park, people who love art." That includes initiatives aimed at getting the public involved, such as artist Pia Camil's request for people to donate their clothes, which she then uses in her artworks.
Many visitors also come here for the delicious on-site restaurant, conceived by the team behind popular cooking school Sobremesa, or are lured in by the striking architecture, with its brutalist appeal. The soaring building was renovated by Mexican firm Naso Studio, whose interventions stayed true to the building's history. "They did something new, while respecting what was from the 1960s," says De Haro. Concrete walls were exposed and panels stripped away but the signature triangle windows that look onto the lake and the canopy of trees were kept in place, allowing for natural light to flood in.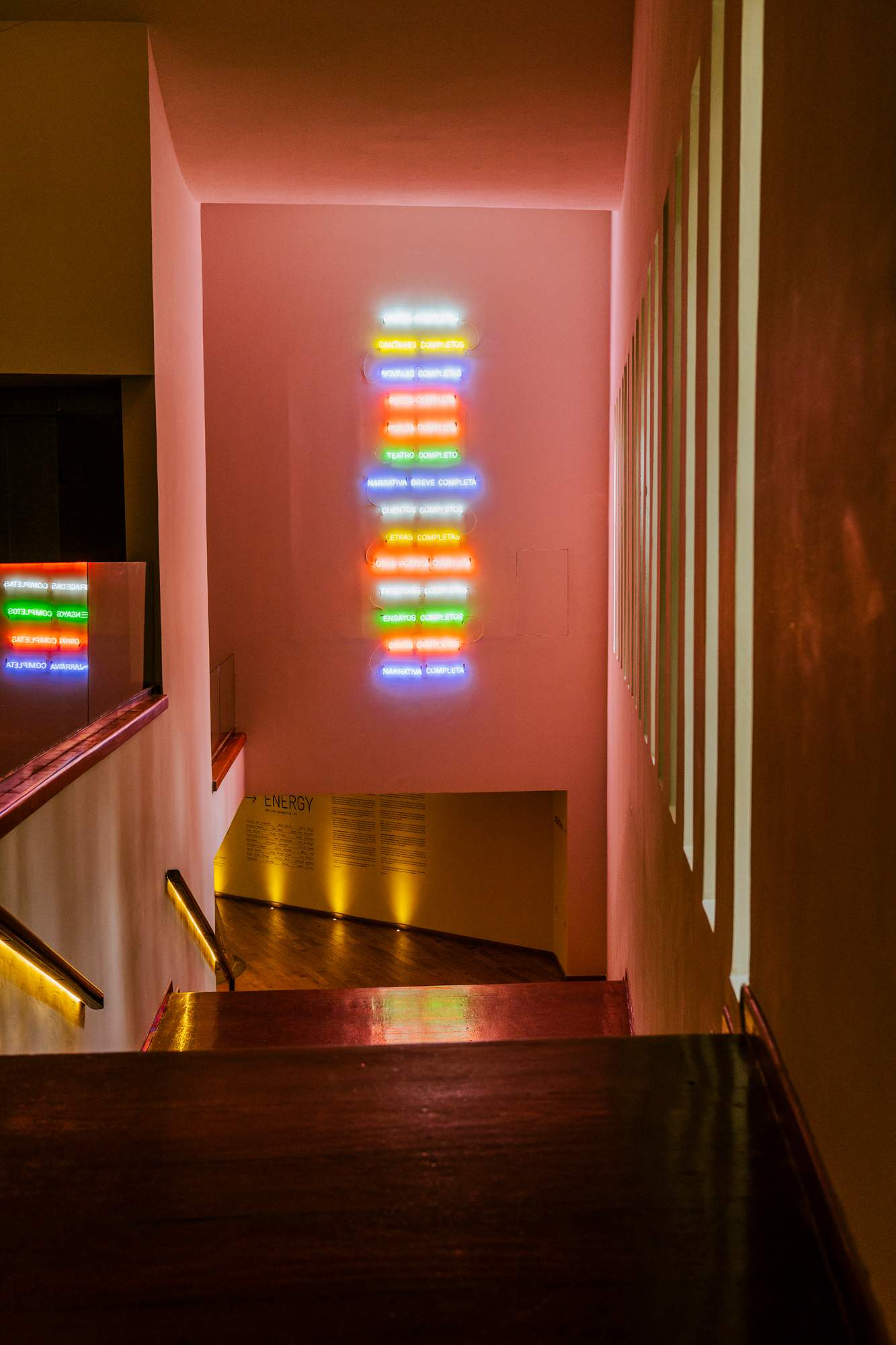 For Lago's opening show Form Follows Energy, omr enlisted the help of renowned dealer José García, who also manages his eponymous galleries in Mexico City and Mérida. "He has such a great eye and has been working with an amazing group of artists for years," says De Haro. Those include James Turrell, Guadalajara-based Gabriel Rico and Los Angeles-born Eduardo Sarabia, who have all provided works for the inaugural exhibition. 
Going forward, omr hopes to continue working with curators from Mexico and beyond; next, they will call on Paris-based Jérôme Sans. "We have started talking to him about how the show can evolve, as we don't want static exhibitions," says De Haro. All future collaborators will have to set out knowing that this is a multi-purpose space: there are plans for talks and readings, as well as a sculpture garden where artists can host barbecues or have chess tournaments. "Currently we offer art and food. But we keep thinking: what can we add? How do we enhance this?"
omr.art; 'Form Follows Energy' is on until 16 August.
---
National Museum
Oslo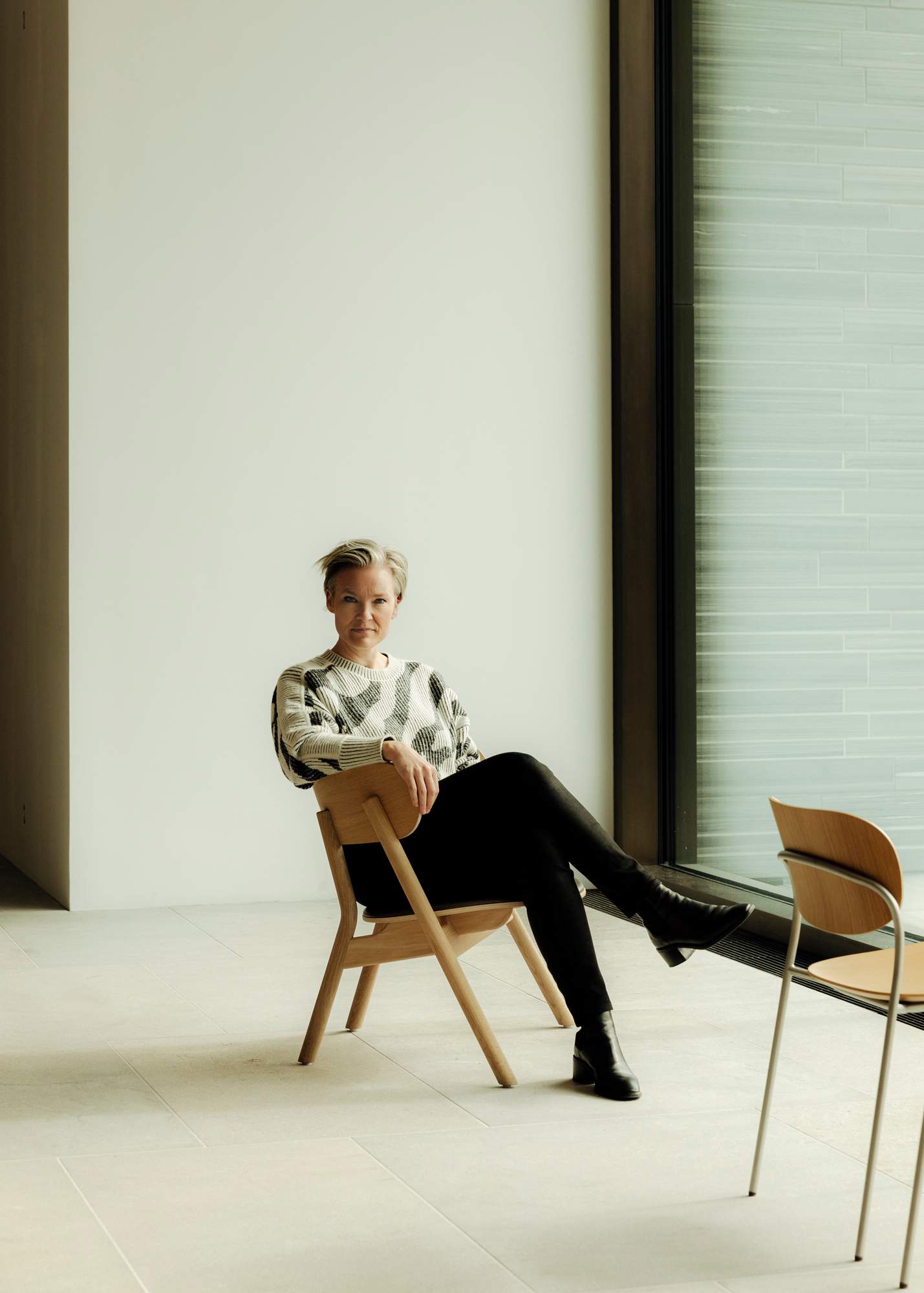 During an early preview of Norway's new National Museum, Yngvill Sjösteen, project leader for its move, leads MONOCLE through a large windowless gallery, whose dark walls are hung with paintings of such power and colour that they halt us in our tracks. One work on the far wall is still covered with a dust sheet. "It came up yesterday, you will be the first to see it, if you like?" says Sjösteen, as she lifts the sheet to reveal the most famous face in modern art: Edvard Munch's The Scream. The moment is goosebump-inducing. "There has been some crying in this room, I must say. It's like having old friends back," she says.
Sjösteen has been in charge of combining four national collections of art, design, architecture and crafts, whittling down 400,000 pieces to 6,500, which will go on permanent display in this new, purpose-built building just across the road from City Hall on Oslo's harbourfront. "We've had 17 teams working on it," she says. "We decided to show chronologically: the first floor is very dense, with all the crafts and design, from antiquity to the Renaissance. This second floor is more classically displayed and takes us up to the modern day."
Upon entering, visitors are faced with busts from ancient Greece and then proceed to galleries dedicated to industrial design, royal costumes, Norwegian arts and crafts and East Asian art before heading upstairs to the visual arts. Here, Norwegian national romanticism abounds but there is also a smattering of pieces by European and US giants, such as Picasso, Monet, Van Gogh and Cezanne. The museum's Scream is the first of four of the angst-ridden portraits that Munch created; two are in the nearby Munch Museum, the fourth is in private hands. "It's not a competition," museum director Karin Hindsbo says in an office on the second floor. "But ours is the most important one."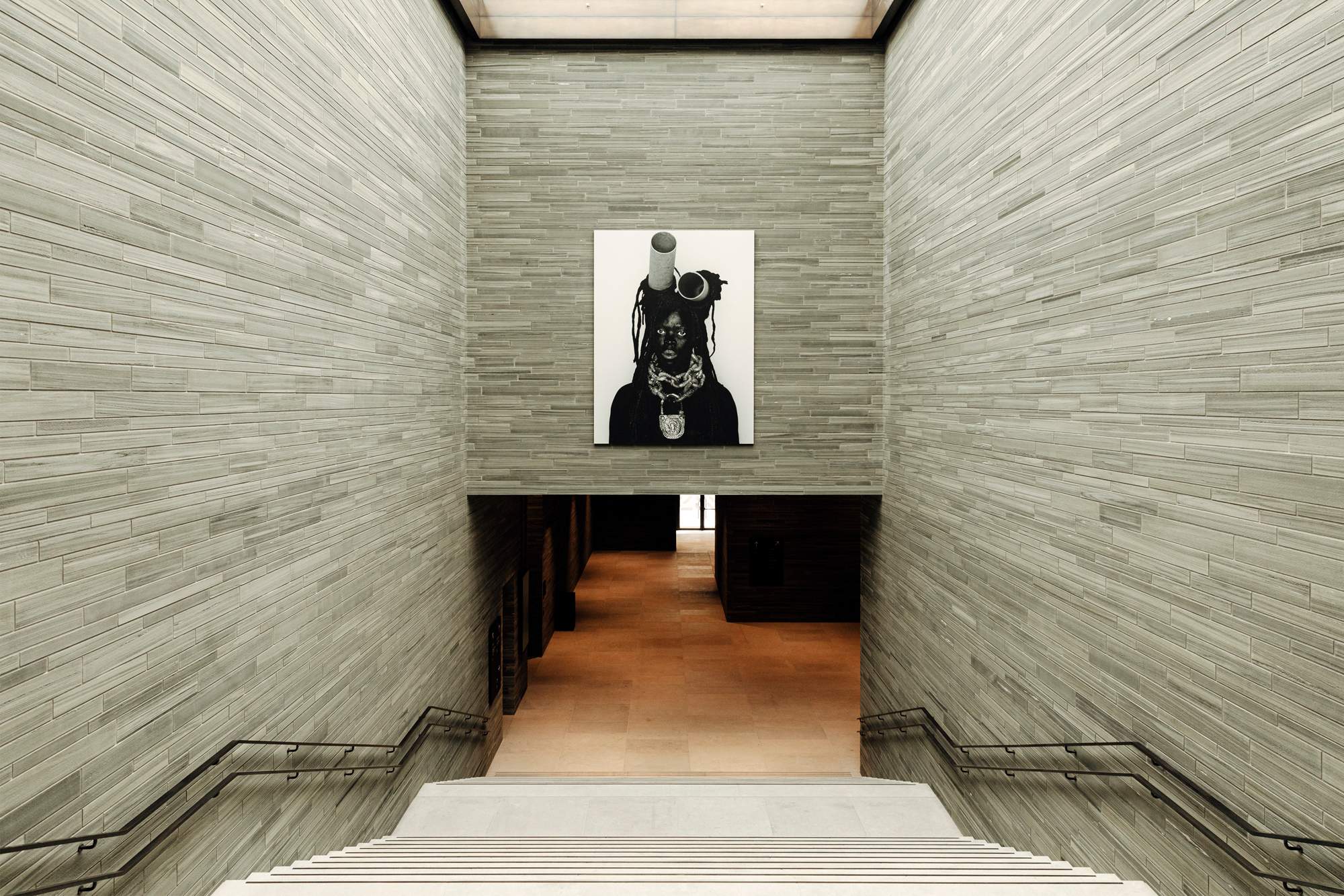 When it opens in June, this will be the largest art museum in the Nordics (larger even than the Rijksmuseum in Amsterdam). Designed by German-Italian architect Klaus Schuwerk, the state-funded museum cost €600m and took eight years to build. Its most notable feature is the Light Hall, a huge top-floor space for temporary exhibitions, which glows ethereally at night. "The walls are seven metres high, made from a super-thin layer of marble laminated between two glass surfaces," says Jon Geir Placht, project director for the building, before adding proudly, "It has never been done before."
At first glance, the new building might seem subdued and monolithic but, up close, the quality of the materials used is striking. The façade is Norwegian slate, each brick weighing up to 50kg. Inside, some floors are made of sedimentary stone musselkalk, mined in Germany. "The materials will age with dignity and last for centuries," says Placht. As expensive as it was, Norway's new museum may well turn out to be a shrewd decision in the long run. 
The Norwegian National Museum of Art, Architecture and Design opens 11 June.
---
Venues in brief
Global
1.
MACA
Punta del Este
From the Pablo Atchugarry Foundation comes a first for Uruguay: a contemporary art museum. Museo de Arte Contemporáneo Atchugarry, in Punta del Este, shines a light on Uruguayan artists and has an impressive permanent collection, featuring works from Frank Stella and Vik Muniz. The futuristic building was designed by Uruguayan architect Carlos Ott and reflects the coastal landscape. 
macamuseo.org
---
2.
Cukrarna
Ljubljana
Architects Scapelab oversaw the dramatic transformation of Cukrarna, a gallery in a former sugar factory. While the boxy exterior remains, the interior has been gutted to create exhibition spaces hosting shows by artists from Slovenia and beyond. 
cukrarna.art
---
3.
Plateforme 10
Lausanne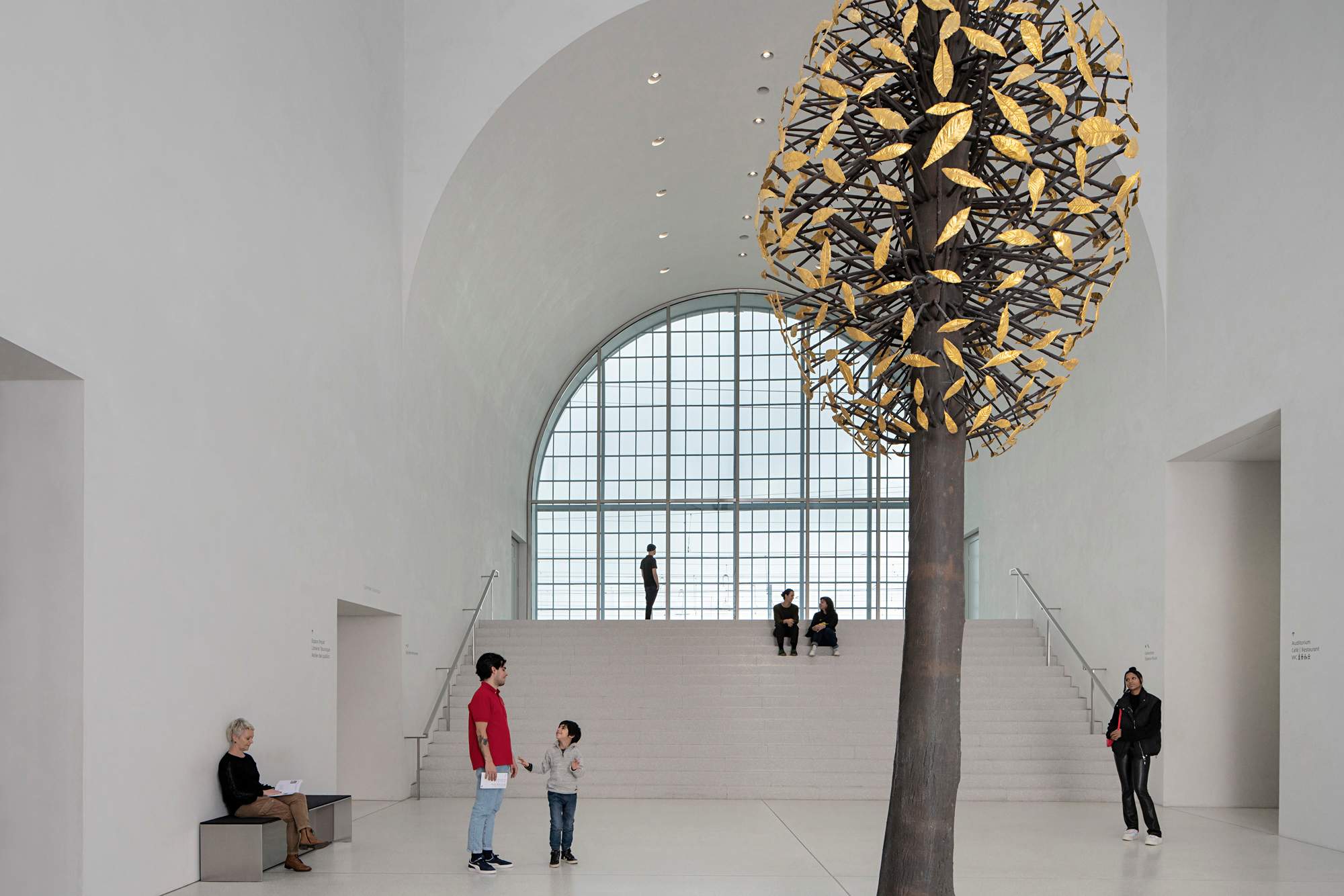 This summer sees the completion of Lausanne's arts district, Plateforme 10, bringing together three museums: the mcba, Mudac and Museé de l'Elysée. Combining design, art and photography, it offers a multi-faceted cultural programme as well as a place to eat, meet and relax. 
plateforme10.ch
---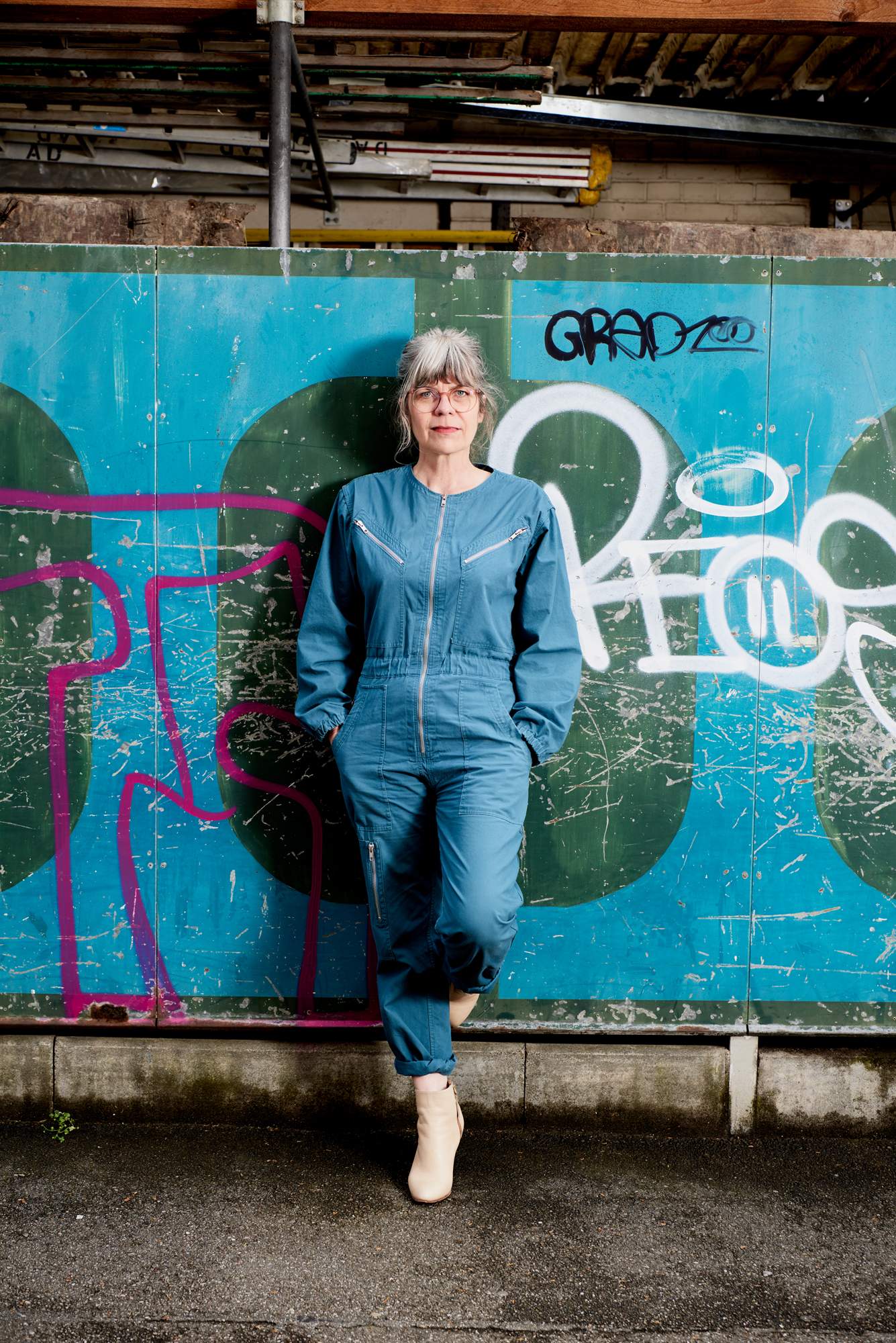 Joanna Kamm
Director, Liste
This June, Basel is back as the global centre of the art market. Besides mega-fair Art Basel, the town plays host to collateral fairs, including Liste, a cutting-edge show of up-and-coming galleries. Since taking the helm in 2018, director Joanna Kamm has had to adapt to change: now that Liste has abandoned its storied venue inside a former brewery in favour of a spot in the Messe's main halls, we ask her what's new. 
Basel's art week is finally back in full swing. Did you ever doubt that it would regain its prominence?
To be honest, not at all. Very quickly you could see that people were longing to have the physical experience back. When we returned for the first time last September and galleries were arriving from all over the world, it felt so special.
What about your new venue?
We now have lots of space and it's a form that connects and holds everyone together. When I reflect on what is special about Liste, the answer is community.
Is the market opening up to new collectors?
When galleries, like fairs, could only operate digitally during the pandemic, this fostered a need to create new ways of access for people interested in art. We hope that our digital platforms, Liste Showtime and Expedition, will bring a new generation of collectors who now come to us seeking a physical experience.
You have 37 countries exhibiting this year. Which are you most excited about?
When this terrible war started, we decided to have two Ukrainian galleries. We have a gallery from Algiers – a first – plus Asian and Latin American galleries. It's a melting pot.
How do you think art fairs can adapt for the future?
Liste will look carefully at new perspectives. But we are not talking about art fairs suddenly meaning something different.
How can fairs such as Liste respond to global problems?
It's about community. It's important for galleries to come together and not feel alone.  
Liste Art Fair runs 13 to 19 June; liste.ch 
---
Fair calendar
Global
1.
Brafa, Brussels
19 – 26 June
Prestigious event showcasing antiques and art.
---
2.
Art Montecarlo
14 – 16 July
International contemporary art on the French Riviera.
---
3.
Chart Art Fair, Copenhagen
25 – 28 August
Nordic galleries gather for talks, performances, architectural projects – and sales.
4.
Papier, Montréal
26 – 29 August
The largest contemporary art fair in Québec, created in 2007.
---
South Korean modern art
Busan
Every summer, thousands of South Koreans flock to the southern city of Busan in search of soju on the beach, fresh seafood and a buoyant nightlife. But South Korea's second city (and one of the world's largest container ports) has gained a different attraction recently: a burgeoning contemporary art scene. A concerted push to become a regional art hub has made Busan home to multiple art fairs every year, as well as a biennale. Galleries are bringing world-famous artists as well as unearthing homegrown talent – and neighbourhoods that were long neglected are seeing a renaissance, with new exhibition venues popping up across town.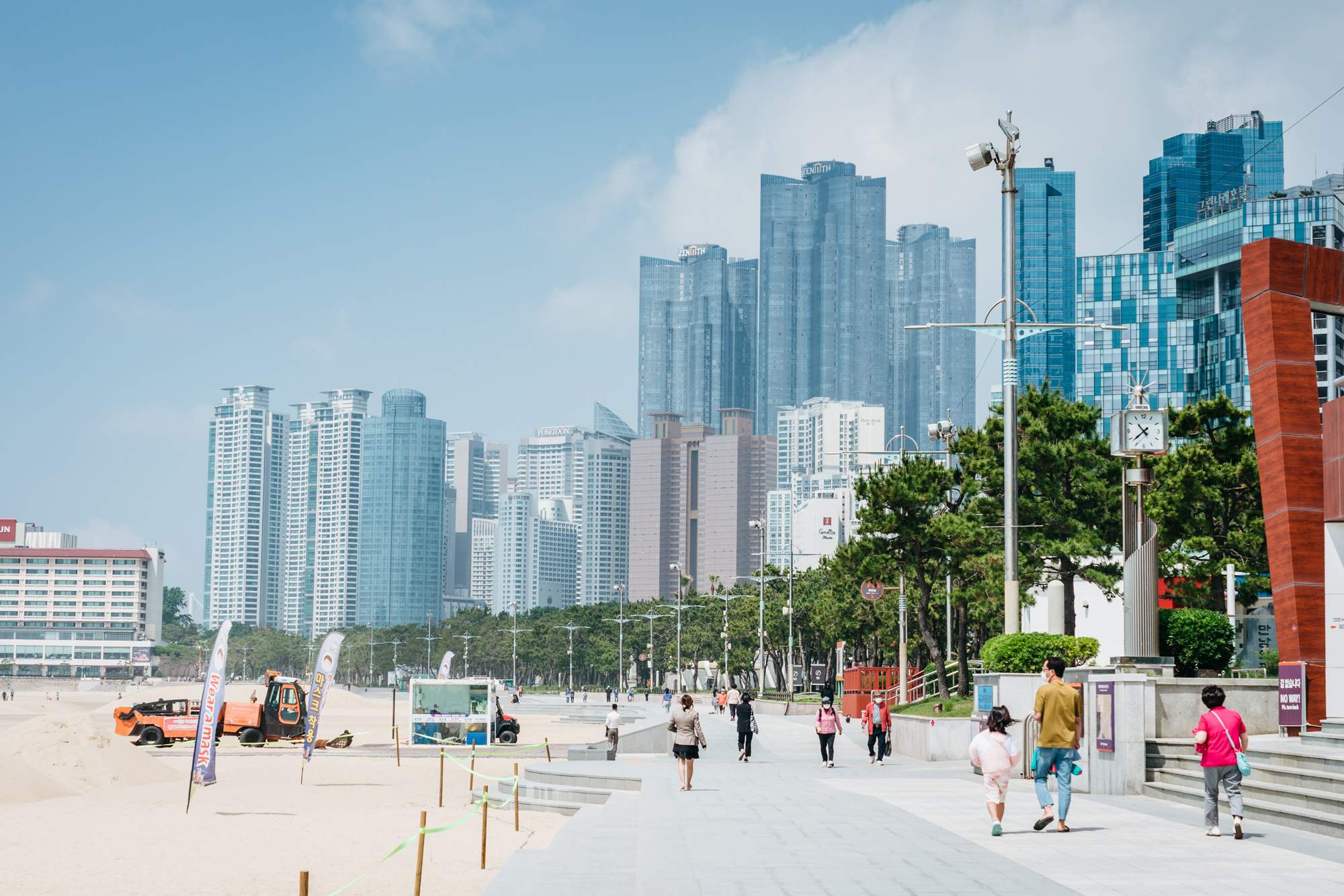 "Busan's attitude to art and culture has changed dramatically in recent years," says Min-young Joo, artistic director at Johyun Gallery, which specialises in contemporary South Korean artists. "Before we had limited footfall, just from the clients who wanted to buy. Now there are so many people who come to view and appreciate the art."
Busan's ties with modern art go back to the Korean War when the city became a refuge for artists fleeing the communists in the north. Mostly spared by air raids and artillery fire, Busan has a fascinating architectural mix that appeals to creatives. Hundred-storey glass towers stand next to brick houses that have weathered decades of sea breeze. Unlike Seoul, there is a century's worth of heritage to play with. Rent is far more affordable too. "Before, we felt like a frontier gallery in the boondocks," says Joo. "Now, with global interest in South Korean artists rising, more overseas clients fly in to see the works here."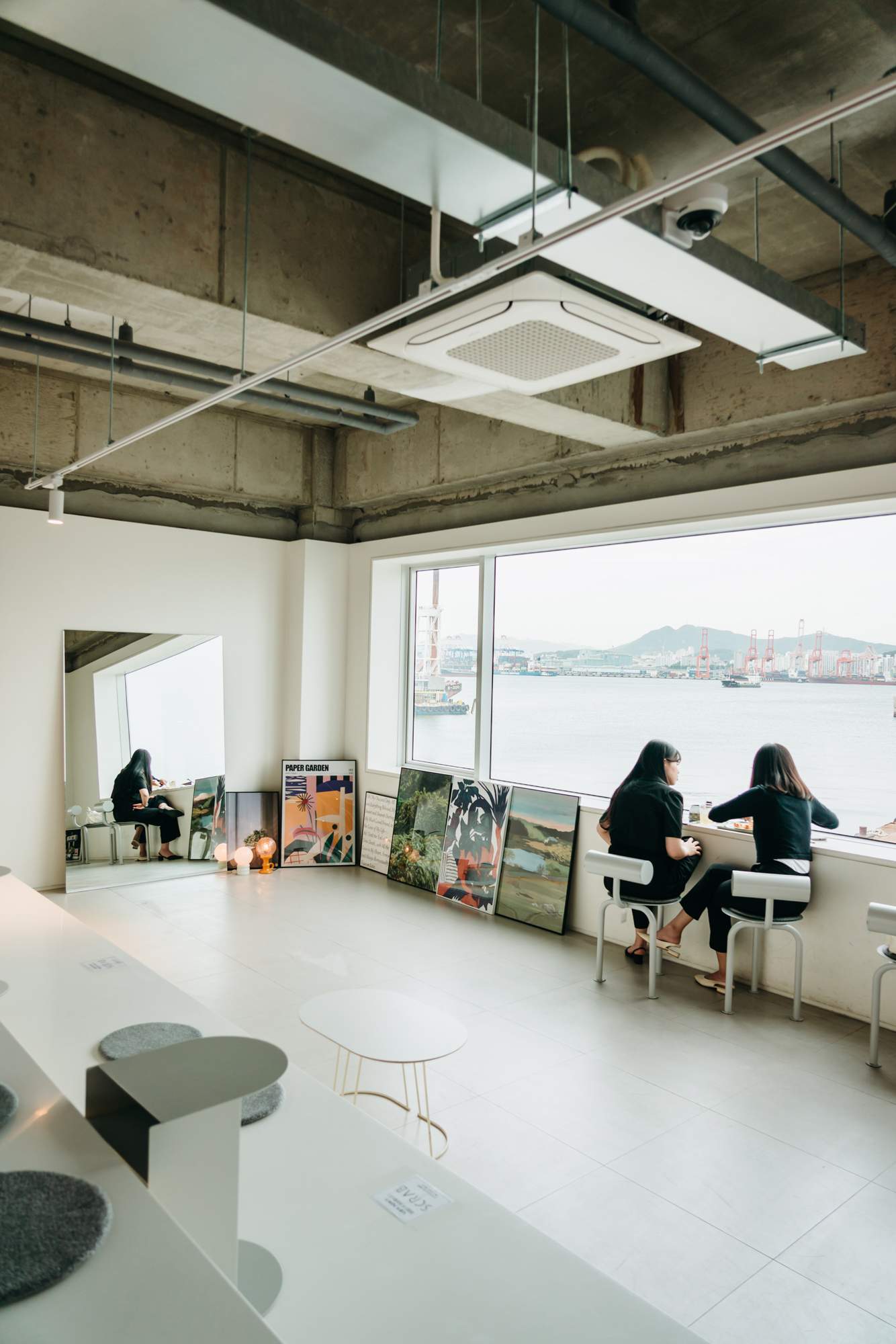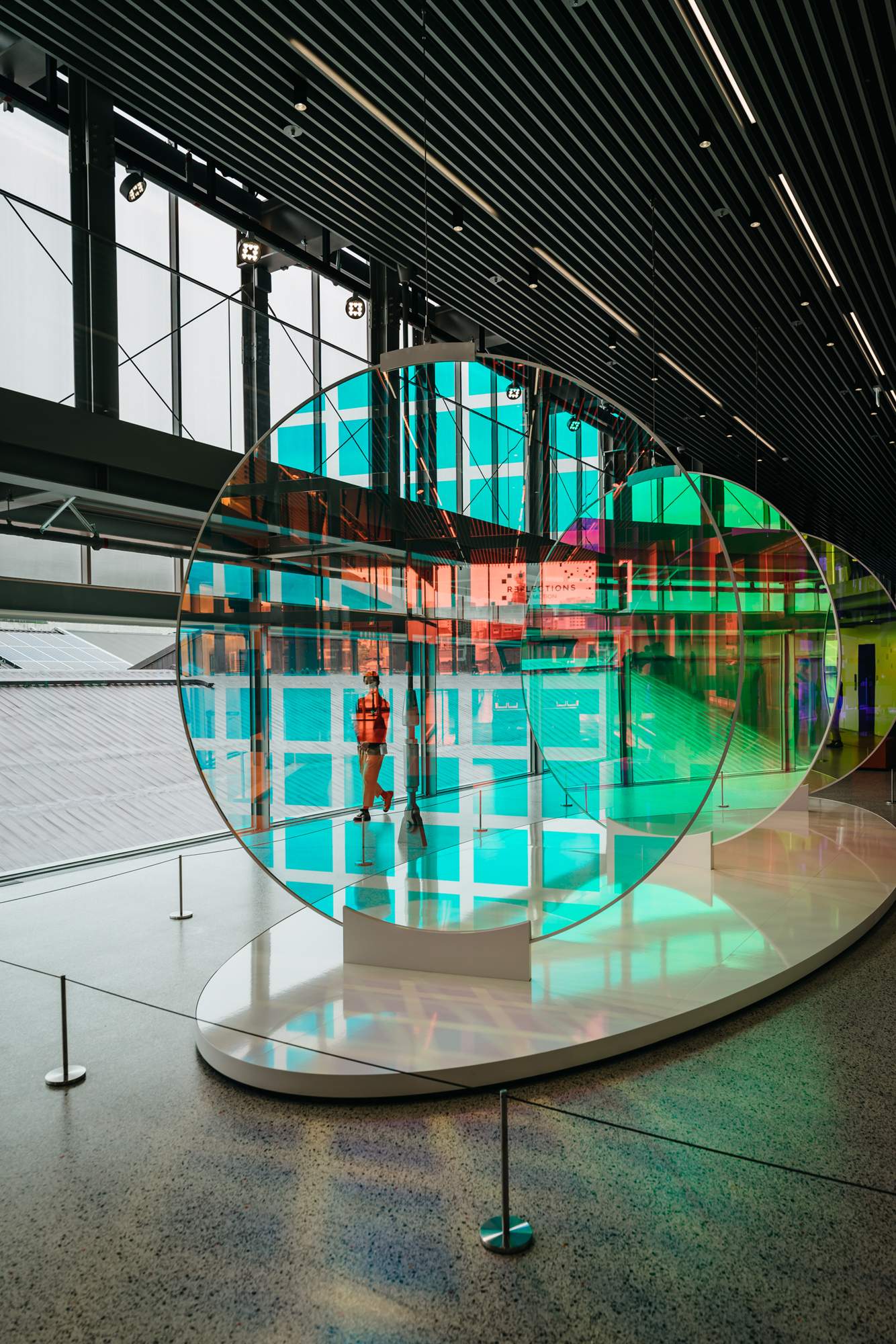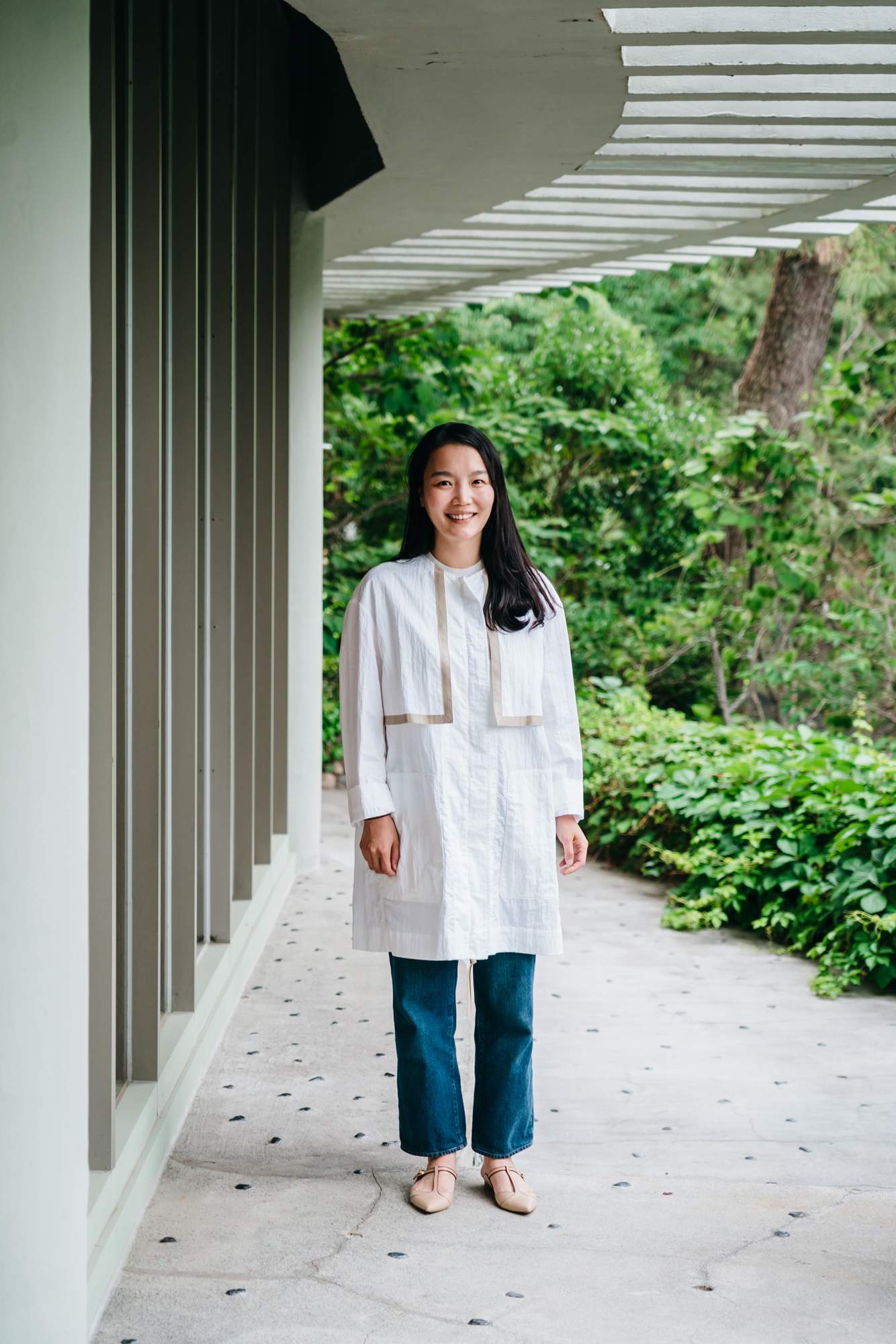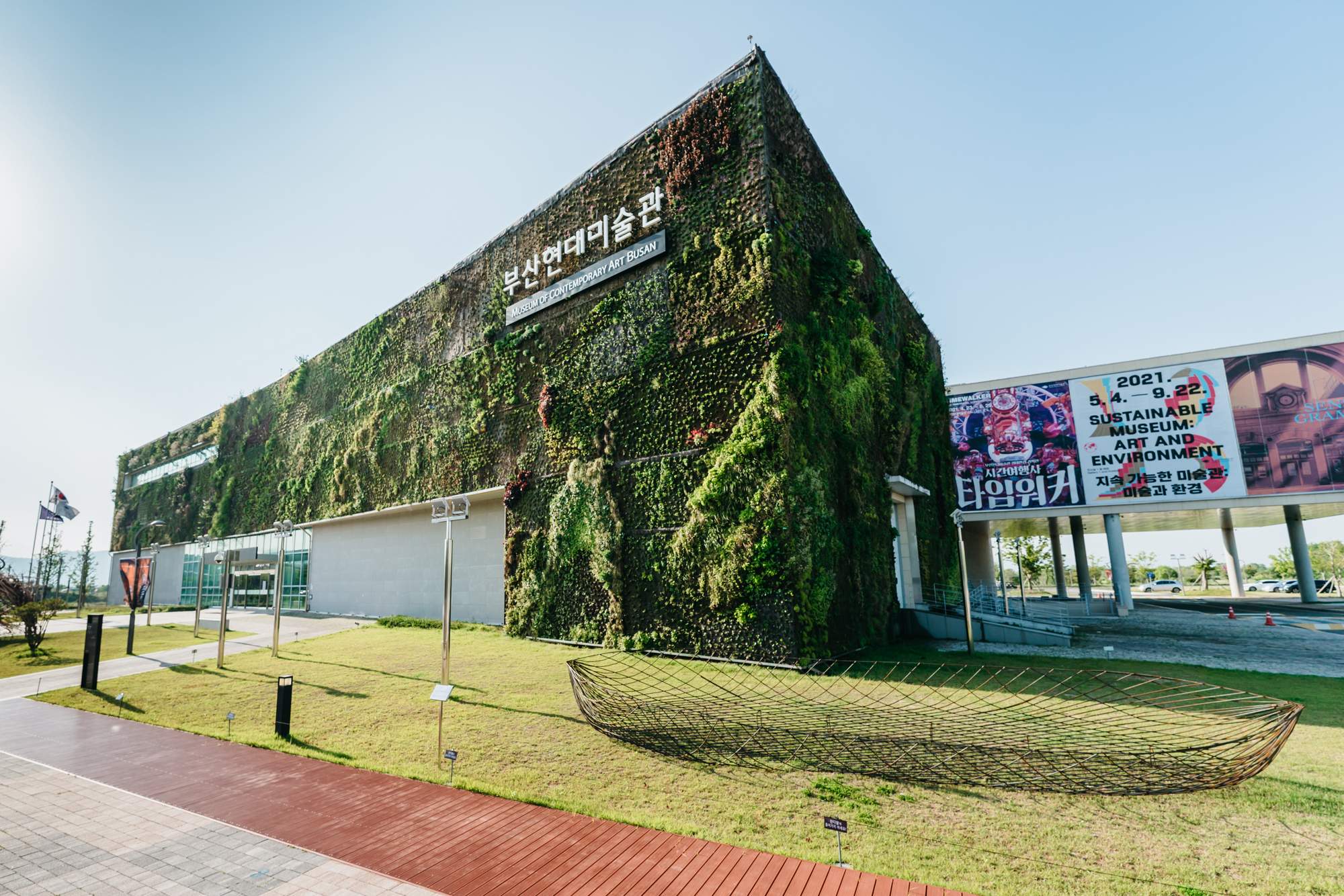 In the working-class neighbourhood of Mangmi, a former wire factory reopened as a sprawling arts and culture centre named F1963. With its striking turquoise steel-mesh exterior, the renovated building (still run by wire-maker Kiswire) counts among its tenants an outpost for Seoul's Kukje Gallery, the country's most well-known commercial gallery. Not only did F1963 revive this sleepy backwater but it enticed other art players to follow nearby, including galleries Objecthood and Walking House New York.
Yeongdo, a shell-shaped island near downtown, home to shipbuilders and dilapidated houses, is another area seeing a quiet renaissance through art. P.ark, an ambitious exhibition space spanning multiple floors, was launched last summer next to the dockyards, where passersby roam meters away from labourers hard at work. "People are flocking to Busan for a breath of fresh air and art seems to be playing a huge part of that journey," says Sophie An, a producer behind some of P.ark's shows. "The city is setting itself up to be a place where artists and art fans can come for inspiration." Collectors are following suit: in 2021, the Art Busan fair saw more than 80,000 visitors and record sales of about KRW35bn (€26m).
"Before, we felt like a frontier gallery in the boondocks. Now, with global interest in Korean artists rising, overseas clients fly in to see the works here"
Municipal institutions aren't idle either. The Busan Museum of Art will undergo its first major renovation in 20 years, with a mission to reach out to a wider audience. "When the museum opened in 1998, art infrastructure was extremely weak," says chief curator Jong Hyo Cheong. "We didn't have the ability or strategy to publicise local artists." But when South Korean painters such as Park Su-geun and Kim Whanki gained international attention, the tide started to change – and prices for their work skyrocketed. "It's important for us to build a healthy ecosystem where artists, galleries, collectors and museums can all thrive," he adds. Over at the Museum of Contemporary Art Busan, a five-year-old institution on former landfill in the city's west, director Kim Seong-youn agrees. "Busan is becoming a place where people can come, create and share art," he says. "After the biennale took over a disused storage building in Yeongdo, the movement to bring art into the area grew independently of official efforts: this, combined with the fairs, can create a real synergy for Busan." 
---
Anicka Yi
Pirelli Hangar Bicocca, Milan
Peer inside Anicka Yi's glass display cases at Milan's cutting-edge gallery Pirelli Hangar Bicocca and what might at first seem to be bright sand paintings soon reveal themselves as moving, living things. The slowly morphing stripes of colour are bacteria, chosen by Yi for the pigments they create. "They're beautiful," says Yi, dressed in head-to-toe Balenciaga. "They're incredible portraits of ourselves."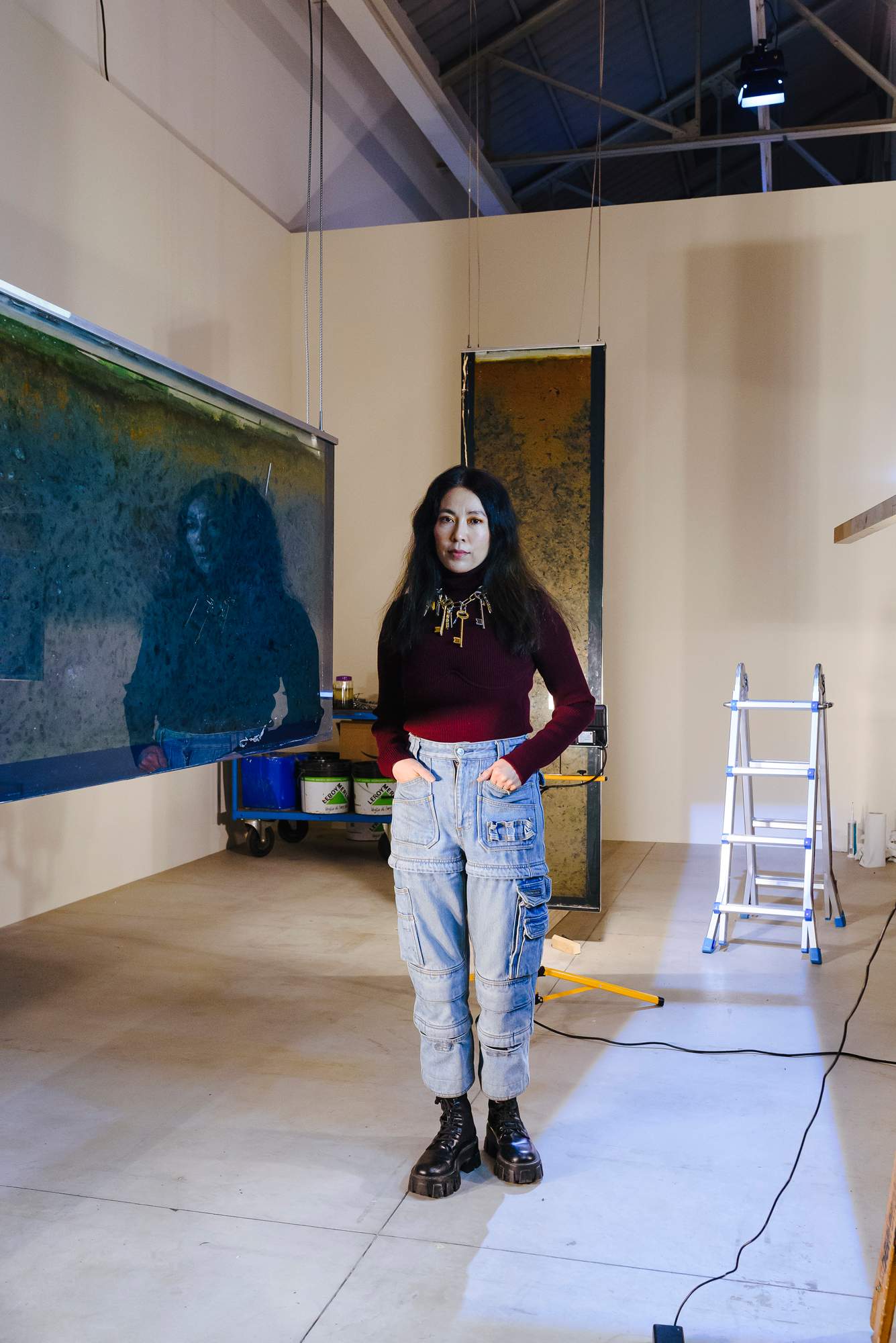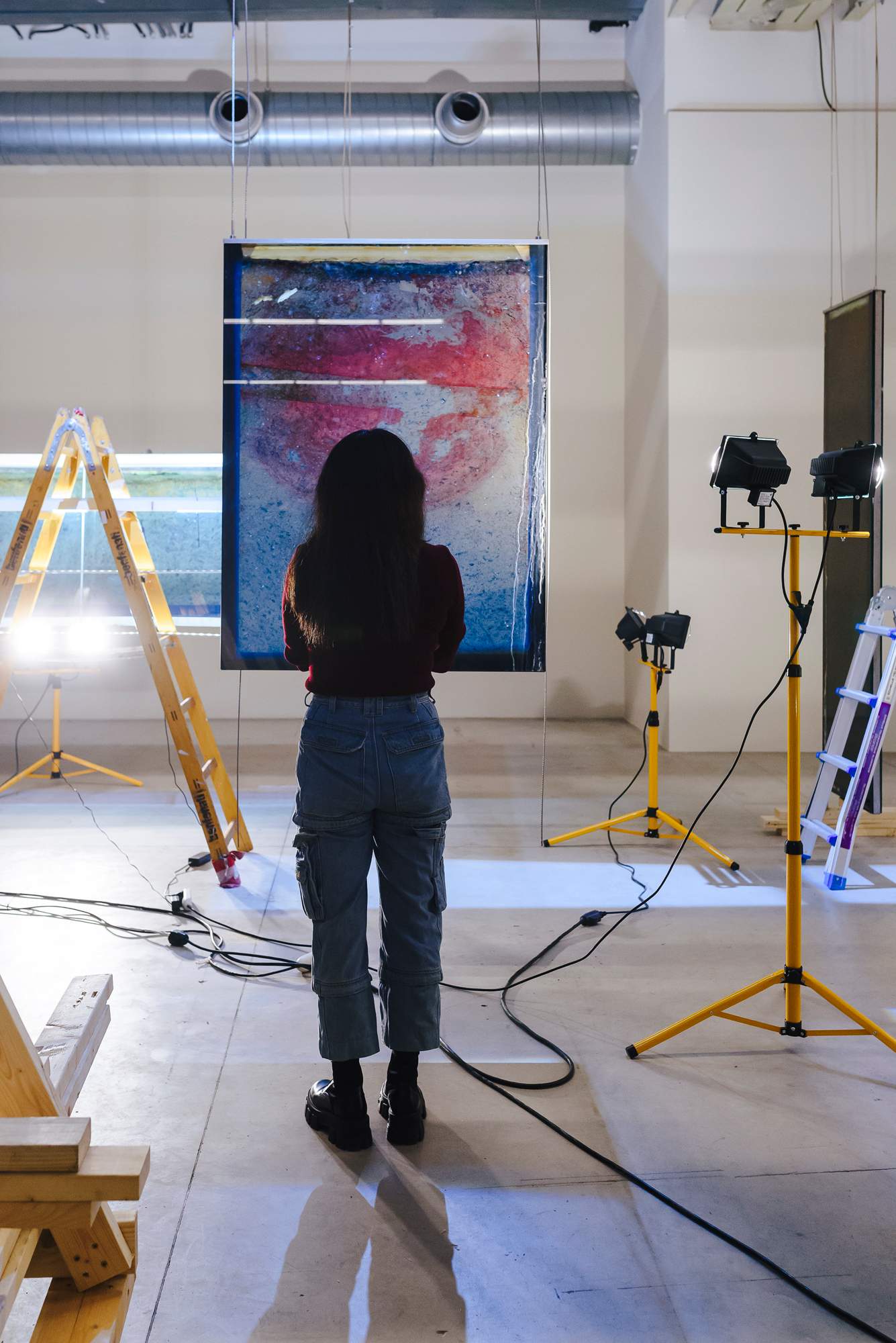 The pandemic might have made everyone conscious of the ubiquity of microbes but Yi (pictured) had long been attuned to their presence. The 51-year-old South Korea-born American artist has a penchant for working with enigmatic materials that speak of the contemporary human condition, whether that's a reflection on biology or robotics. "What it means to be human today is not the same as 200 years ago."
As part of her much-admired, recent commission for the Tate Modern's Turbine Hall, she devised floating, balloon-shaped machines that moved in response to people's movements below, hovering in air scented with perfume. Then – and now – Yi sought the help of scientists to make these works: it's all part of what she calls the "interdisciplinary conversation" of her creative process.
The idea is to challenge deep-seated preconceptions about our bodies or bring attention to functions that are often overlooked. "Without bacteria, we don't exist," she says. "It's like a Shakespearean tragedy that we want to condemn the thing that keeps us alive." Yi also believes in the evocative power of our sense of smell and she's not afraid to use some surprising methods to remind us of it. In her early days, she and a friend carried out rogue scent-based experiments, distilling a fragrance that mimicked copper pennies ("The scent of money!") and releasing it on metro carriages, inside banks and, once, in a clothes shop, where staff mistook the odour for a gas leak and called the fire brigade. The pair escaped. "We didn't want to be labelled as bio-terrorists," she says, laughing.
"I wanted to have an immersive experience, where you don't have a mind-body split"
The reaction goes to show how emotional and overwhelming the response to scent can be. "People generally prefer a completely odourless environment," says Yi. "Anything beyond that becomes an assault on their senses." She makes active use of that weapon in artworks such as a pair of wall-mounted dryers that visitors stick their head into to inhale not the anticipated scent of clean laundry but something murkier and more intriguing. Sniffing one, Yi lights up: "Bullfrog!" she says, describing the fragrance that she made with a French nose as "vegetal, mossy and really humid". Like many of her creations, it is uncannily bewitching despite its oddness: Hangar Bicocca staff have taken to wearing it.
Yi also relishes the confrontational nature of her creations. "To smell something is a form of risk," she says. "But to be alive is a form of risk. We have an anthropocentric view where we like to think that nature exists elsewhere. But that's negating ourselves, because we are also from the natural world; we are animals."
Still, scent is an uncommon medium in art. "I wanted to have an immersive experience, where you don't have a mind-body split," she says. "With smell, you can't be disinterested because it forces you to engage on a corporeal level." The volatility of Yi's creations is in stark contrast to the common desire to make art a lasting monument. "Many people want art to withstand the ages but that's not my goal," she says. "By creating works that last for only a few days or a few weeks, it means you have to be present. It's a rallying call to be awake and alert with art."
'Anicka Yi: Metaspore' runs until 24 July.
---
Philipp Fürhofer
Galerie Judin, Berlin
When the light fades inside Philipp Fürhofer's works, everything changes. His three-dimensional light boxes of painted panels, cables and everyday materials, reveal new perspectives: landscapes appear and disappear. Collages look like idyllic natural scenes, only to then reveal their inner workings. They seem like apocalyptic sci-fi visions but Fürhofer doesn't see it that way. "Without deciphering the ambivalence behind these works, you could read them in a pessimistic way but I consider myself an optimist," he says from his Berlin studio in post- industrial Moabit, where factories are being turned into apartments. "You can see them as both a beautiful sunrise or total lack of nature. It's about finding a way of coexisting."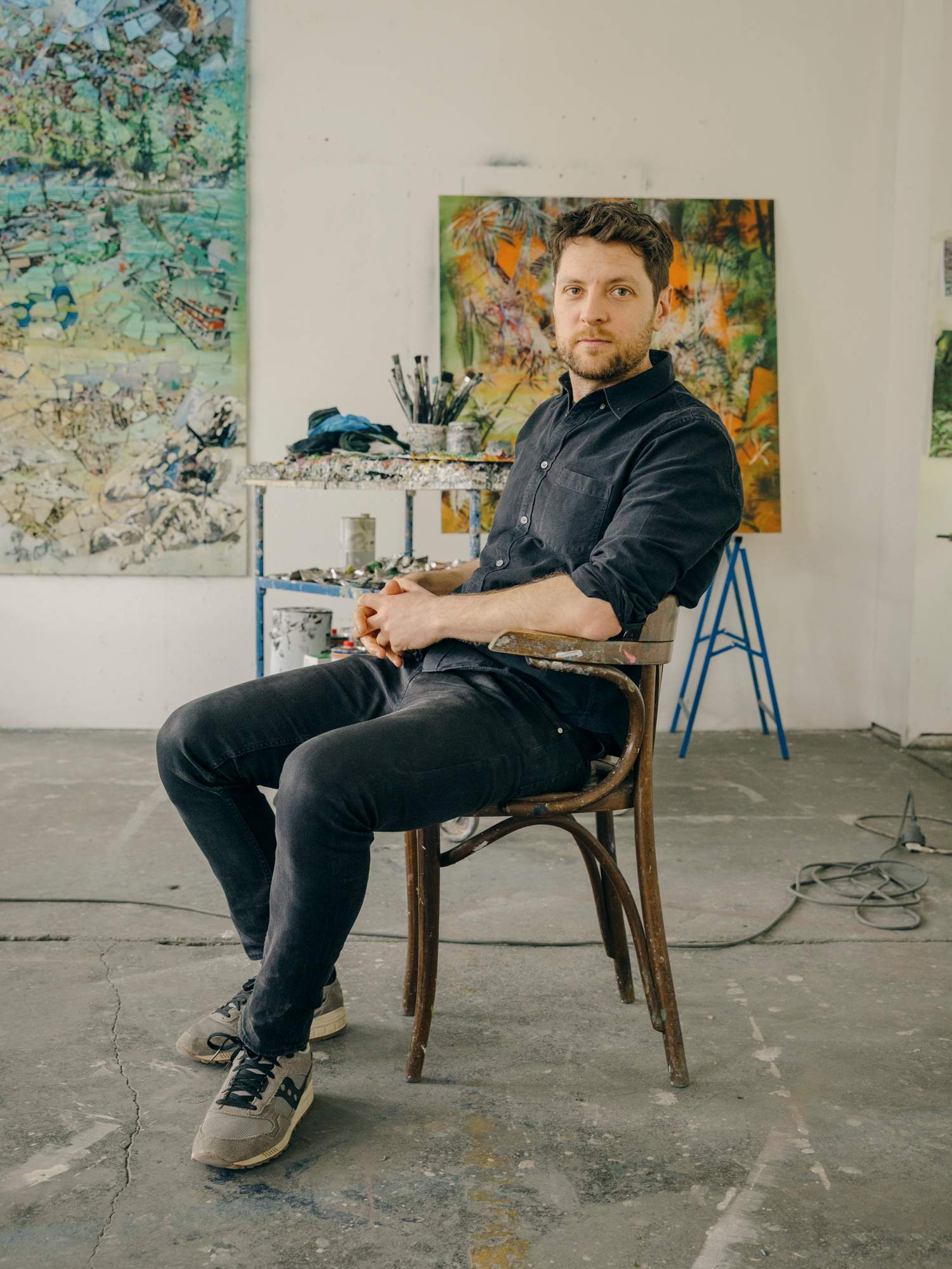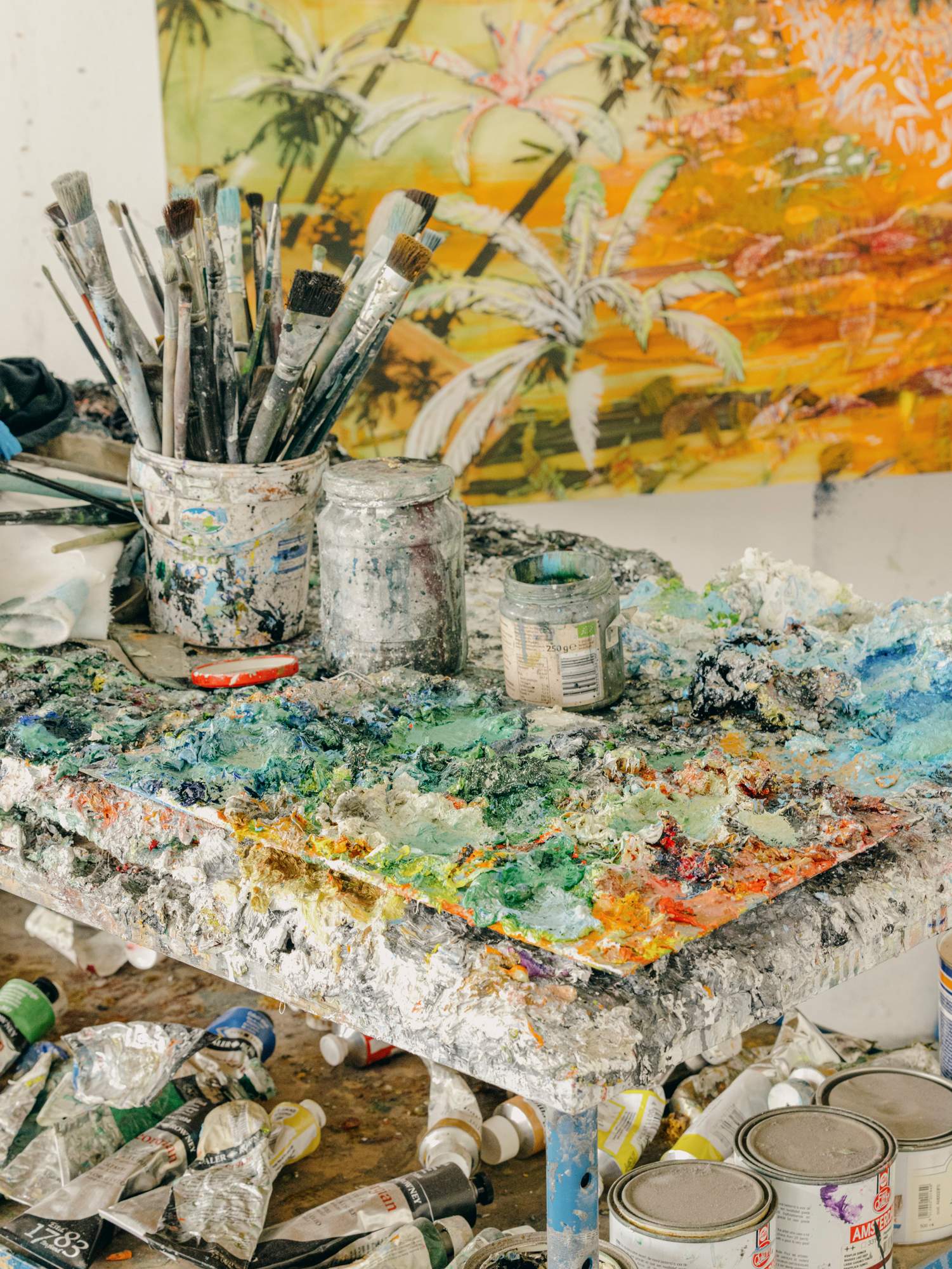 Fürhofer began painting en plein air as a child. Much of his work reveals a fascination with landscape but was also shaped by having a heart valve transplant at the age of 24. "When your body is connected to electrical wires and not able to survive by itself, it's a very weird experience."
Years spent designing sets for opera have also left a mark. "The two influence each other: the staging aspect particularly," he says. "I'm creating nature, but you're always a spectator. You can see how it's done."
For his show at Berlin's Galerie Judin, Fürhofer is showing his latest painting-only works, encased by glass and set up across two panels, so that elements are concealed. "When you paint something, you create something but you destroy something else," he says. "It becomes very existential. It's all part of the circle of life."
'The Truths Behind' runs until 11 June.
---
Exhibitions in brief
Global
1.
Jean Painlevé
Jeu de Paume, Paris
The French avant garde would have turned out very differently if not for the influence of photographer and film-maker Jean Painlevé. Born in 1902, the wild, provocative anarchist pioneered underwater cinematography, creating short films filled with pseudoscientific explorations that had a profound effect on the Paris surrealists. This is a deep dive into his aquatic film-making, including works about seahorses.
'Jean Painlevé' runs from 8 June to 18 September.
---
2.
Ugo Rondinone: Life Time
Schirn Kunsthalle, Frankfurt
Ugo Rondinone's Stonehenge-for-kindergarteners aesthetic has seen the Swiss artist become one of today's most instantly recognisable sculptors. Working with installation, painting and sculptural stacks of coloured rock, his art looks like the lost work of some wildly creative prehistoric human. This major exhibition tackles some common Rondinone themes: reality and fiction as well as time and transience.
'Life Time' runs from 24 June to 18 September.
---
3.
Chiharu Shiota: The Soul Trembles
Queensland Gallery of Modern Art, Brisbane
Japanese artist Chiharu Shiota's work is like an explosion of haberdashery. Her immersive installations of countless strings create clouds of fabric. The show features work made from old suitcases, pianos, burnt chairs and an awful lot of thread.
'The Soul Trembles' runs from 18 June to 3 October.
---
4.
In the Black Fantastic
Hayward Gallery, London
Afro-futurism, like science fiction, allows writers, artists and film-makers to imagine possible futures from a black perspective. This exhibition features 11 artists from the African diaspora – including Hew Locke, Chris Ofili and Kara Walker – and uses fiction and science to question the world today.
'In The Black Fantastic' runs from 29 June to 18 September.
---
5.
Federico Fellini: From Drawing to Film
Kunsthaus Zürich
This in-depth exhibition looks at how one of the most influential film-makers in history used drawing to develop his ideas, characters and scenography, featuring more than 500 works. Unsurprisingly for a director responsible for erotic films such as Fellini's Casanova, there is also a fair share of bawdiness. 
'Federico Fellini: From Drawing to Film' runs from 1 July to 4 September.
---
6.
Martine Syms: She Mad Season One  
Musueum of Contemporary Art, Chicago
Mixing humour and razor-sharp social satire, multi-disciplinary artist Martine Syms' ambitious show in Chicago combines video and sculptural installation. At the heart of the exhibition is the latest episode of She Mad, the artist's ongoing semi-autobiographical sitcom about a young woman trying to make it as an artist in Los Angeles. Mashing up popular culture and cinema, Syms explores how blackness is represented in the media we consume. 
'She Mad Season One' runs from 2 July to 12 February 2023.
---
7.
Tatiana Trouvé
Centre Pompidou, Paris
Italian conceptual artist Tatiana Trouvé specialises in what the Pompidou calls "memory art": installations that combine drawing and sculpture to explore how memories are related to objects. The resulting uncanny images act as echoes of their real-world counterparts. Past works have used archival material but this new installation is all about messing with the gallery's own architecture to conjure eerie, odd emotions in the viewer.
'Tatiana Trouvé' runs from 8 June to 22 August.
---
Teodoro Moya
Mexico City
It's hard to put your finger on what ties everything together in Teodoro Moya's apartment in Roma Norte, Mexico City. "There's no rulebook on how to choose," says the Venezuelan-born entrepreneur – who runs three fashion, art and design businesses – while lifting up a figurine that he found at a market in Kenya. Sharing a shelving unit with it is a blue sculpture of a nose, given to him by a friend, as well as an old watercolour-illustrated Gucci catalogue. The walls are lined with framed collages made by Mexican artist Leonardo Huerta. It's a mish-mash of surprising, appealing works that he has spent years picking up at relatively affordable prices. 
None of the pieces would look out of place in Mooni, the gallery Moya co-launched in 2020. There the works are bright and pop art-influenced, selling for anything from €30 to €30,000.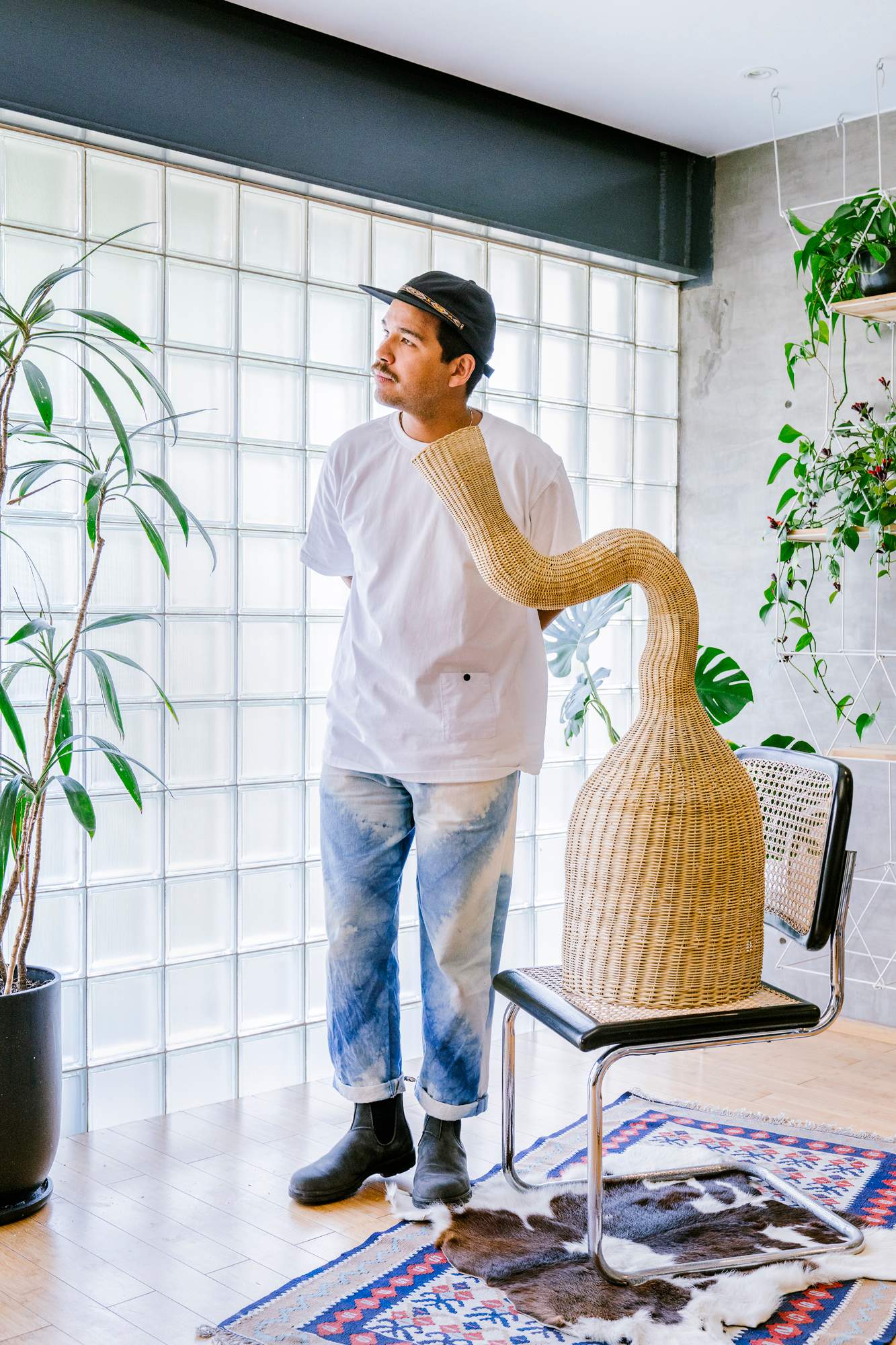 A trained lawyer, Moya didn't have a background in art or design before starting his gallery. "I like to find treasures," he says. "For other pieces, it's important that I like the people who make the work; it has to have that personal connection." 
Until recently, Moya has relied on his connections for sourcing works: he bought his latest piece (pictured), which was made by craftspeople in Oaxaca, from Mexican company Lørdag & Søndag. But he also visits other galleries and art fairs on the hunt for emerging artists. Seeing the pieces and meeting the artists in person is important, which is why he steers clear of online purchases. Moya has also tried painting in recent years. "It's always the same," he says, pointing to a piece on his wall: a blue-painted canvas with a white triangle down the middle and a little surfer at the front. "Other artists tell me that I should try something else," he says. "But they're selling pretty well – and it's working for me." 
---
Florian Staudinger and Paul Hallam
Austria
Dividing their time between Vienna and their country estate in Göstling an der Ybbs in central Austria's Alpine foothills, Florian Staudinger and Paul Hallam are what's known as "slow collectors". The couple – who work in events and property, respectively – gradually discover and buy the works of artists that inspire them. That happens in sometimes unconventional ways, such as perusing the websites of small auction houses around the world or heading off to visit off-the-beaten-track art fairs in central Europe.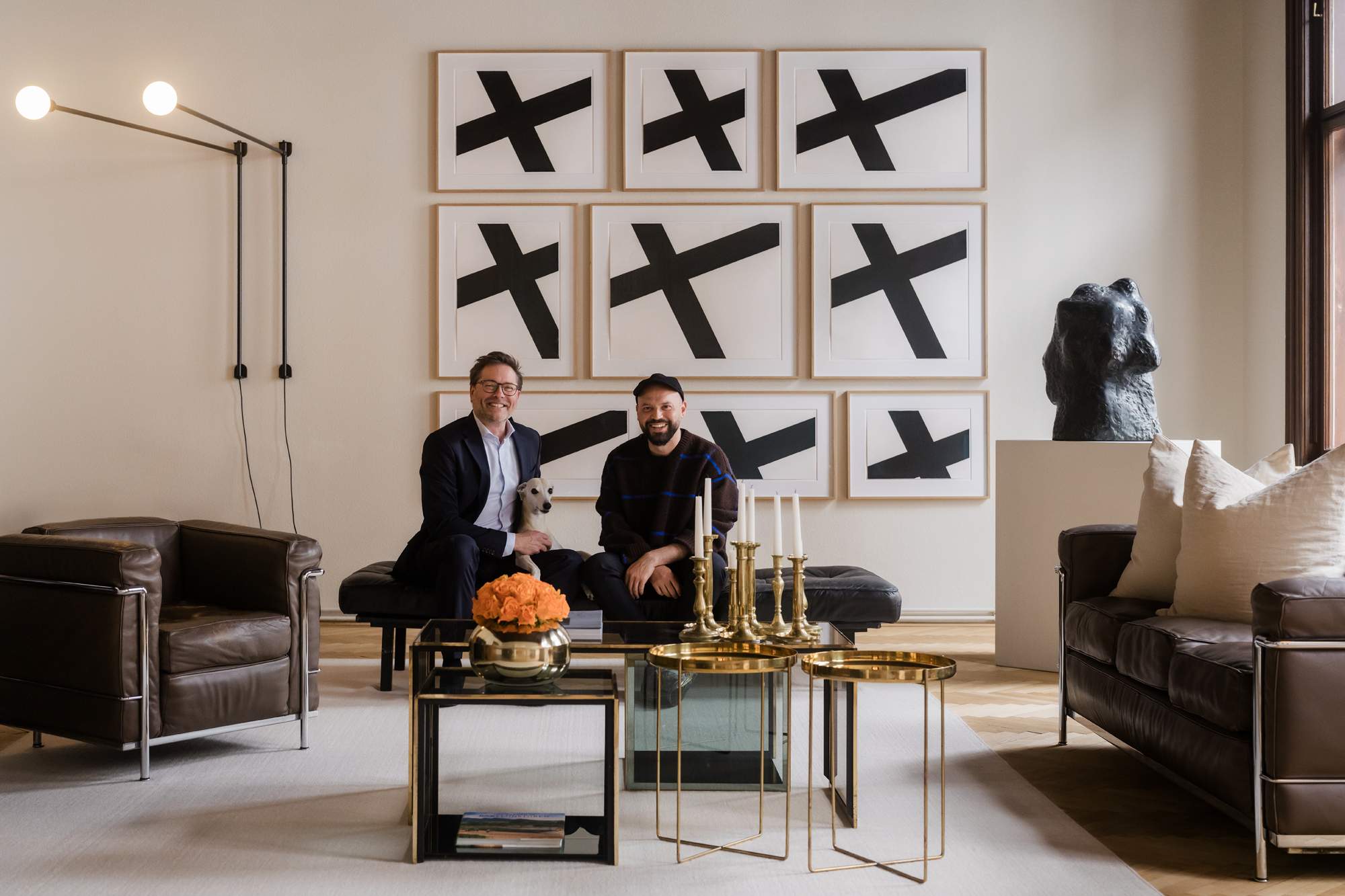 Always living with the pieces they buy (currently that totals about 180 works), the pair never follow art-world hype about the next big thing, but rely on their instincts and emotions. Much of their collection is from the 1970s and 1980s but the two also build long-term relationships with younger artists, such as photographer Tina Lechner and Munich-born Lukas Troberg, offering a kind of modern patronage through commissions and exposure; work by these artists adorns the office walls of Hallam's firm in central Vienna.
The couple's collecting philosophy is gentle, a bit regional and delightfully personal: they are in it not for trophies or investment but for the love of art over the long haul. 
When did you first start collecting?
florian staudinger: I was 21 when I bought my first artwork by Austrian artist Renate Zechmeister. It was all about materials: Japanese paper, ash, resin, pigment. I had no idea about art but I fell in love with this one piece. It was purely emotional. I've stuck to that method of collecting; I need to be a little overwhelmed with emotion and have something I can't put my finger on with an artwork.
How do you find new work and artists?
fs: We go to art fairs but not specific ones. We Google a lot. It's ongoing, curious research. Collecting has become a kind of emotional necessity because the feelings that art brings up in you are different to those you have in normal life. They're slower, deeper.
Do both of you buy art and do your tastes differ?
fs: Paul is completely focused on what could move me, which I find extremely beautiful; it's good for our relationship. He found these wonderful minimalist drawings by an artist named Bruce Boice, who worked mostly in the 1970s, on an auction website; they were perfect. A dealer in Brussels noticed that we were buying them and invited us to view the 160 pieces he had; we bought 80.
Could you talk about your most recent purchase, 'Mappa Mundi'by Richard Nonas [pictured]?
fs: Richard's pieces are abstract and post-minimalist. I had the pleasure of being introduced to him. He stayed twice at our country house and we had touching conversations. He carefully watched how people interact with each other, with animals, with the space and garden. It's also why this piece is so important to me. The artist said that he'd come and help us hang it but he died before he could visit. Mappa Mundi means "map of the world". I look at it every day and remember that he gave me something with which I can understand the world a bit better.
---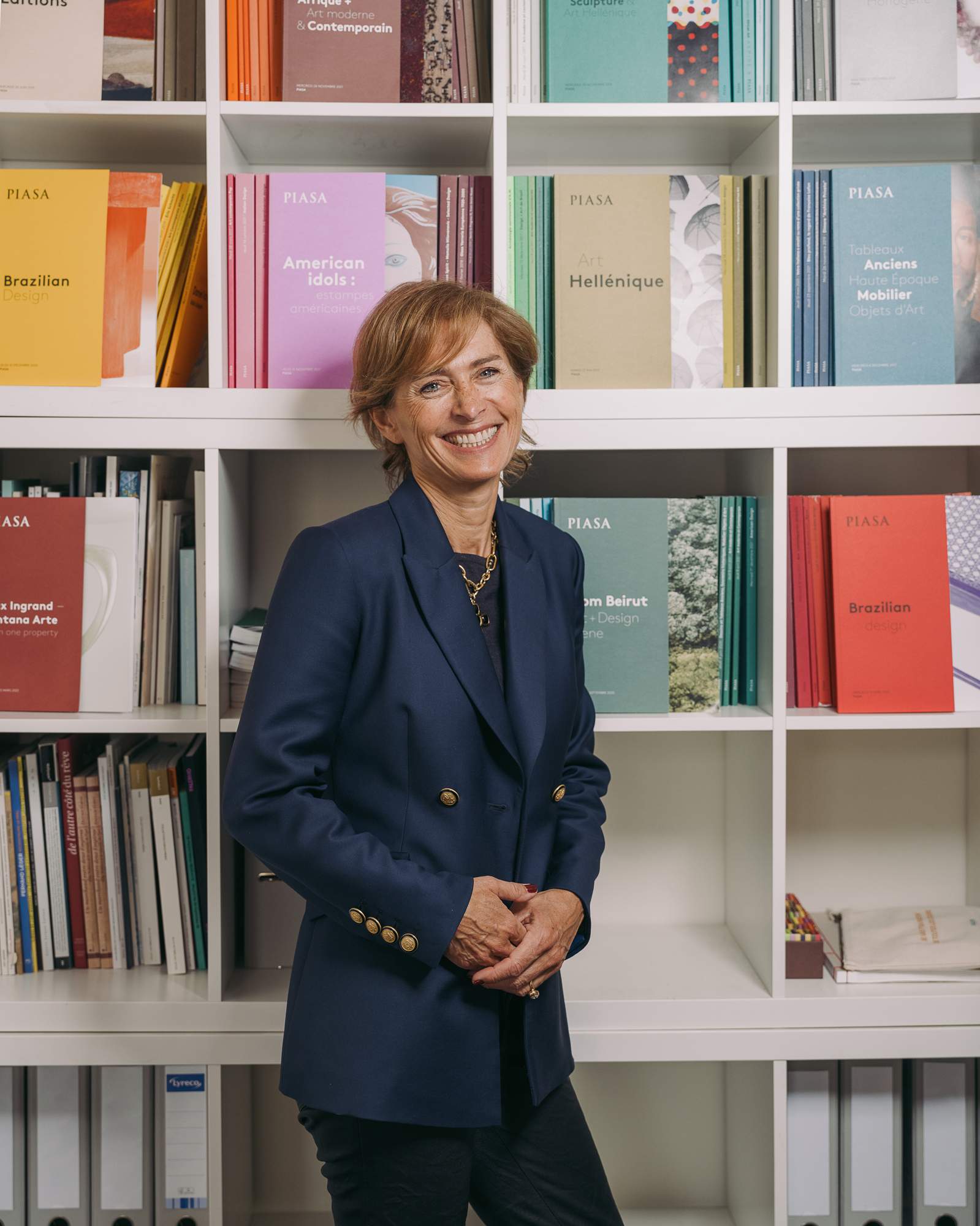 Marie Filippi
CEO, Piasa, Paris
Founded in 1996, French auction house Piasa has been given a new and fresh air under the innovative directorship of ceo Marie Filippi, who joined the company in 2016 after her earlier career in finance.
Today she leads a 30-strong team at Piasa's HQ in an 18th-century townhouse on Rue du Faubourg Saint-Honoré, a stately street that in the past few years has become a veritable hotspot for Paris's art milieu.
"We were the first to move and now we're between Christie's and Sotheby's," she says. "All the galleries have gradually left the Marais and many are here now."
With a varied auction diary of contemporary art and design pieces, as well as rare books and jewellery, Piasa stands out for its concise sales held in an attractive and intimate setting. Like many auction houses, it has thrived in the past year, when the art world has gone through many changes and the secondary market has come to the fore: here Filippi explains the strategies that underpin its success.
How important is it to have an appealing physical space?
It's essential. Lots of people come to our exhibitions; we are known for them. We select and curate the sales and, from there, we make a print catalogue and an exhibition. We create an atmosphere. We have also chosen an emblematic building, a hôtel particulier, so it's more like a big house than a museum. This means that when people come, there is an aesthetic proposition, with the art displayed almost as it would be in your own home.
How do you make the most of digital tools while maintaining the essence of a traditional auction house?
We always try to innovate, without necessarily putting in place a very expensive digital system. We do online auctions as well as what we call "Onlive" auctions, which is a Piasa invention. These take place online at a certain time, instead of over several days, so you still get the excitement of a physical auction. It allows us to have dedicated auctions for pieces that we love but that are generally more modest, smaller and less expensive.
How do you approach younger clients?
Our client base is getting younger because people under 40 like the fact that we don't produce anything new. We restore, we sell vintage pieces, and that speaks to them. The luxury industry is a huge polluter and we sell luxury items that already exist. Auction houses have a lot going for them in that sense.
What kinds of auctions work well at the moment?
Everything works well. I don't know if it will last but 2021 and the beginning of 2022, all of Piasa is doing very well. People are getting to know us better. We've been in this location for the past few years and it was a complete change in our model. Today we are the complete opposite of [large Parisian auction house] Drouot, which is not at all curated. It took some time to establish our brand but today we're seeing the results. The art world in general is doing very well.
What advice would you give to someone who is thinking about starting a collection?
You really have to buy with your eyes and your heart, and not with an advisor. Auction houses are pretty good for first buyers because they provide a market price: if you go into a gallery, you don't know whether the prices are going to stay the same. But I would start with what you like, what moves you. If you were to put several people in a museum, they wouldn't stop in front of the same artist. So it's the same thing: don't listen [to others] too much. piasa.fr
---
Auction calendar
Dates for your diary
1.
Modern & Contemporary Art, Grisebach
3 June
Berlin-based Grisebach will be auctioning works spanning from impressionism to pop-art.
grisebach.com
---
2.
Editions, Piasa
23 June
Pick up a more-affordable piece at the Paris-based auction house.
piasa.fr
---
3.
Unpublished Dora Maar photography, Artcurial
27-28 June
Photographer, painter and poet Maar's unseen work goes on auction in Paris.
auctions.artcurial.com
---
4.
Art and Design, Freeman's
29 June
This Philadelphia-based auction house will bring together collectors of furniture, design and art in one sale.
freemansauction.com
---
5.
Prints and Multiples, Bonhams
29 June
This auction in London includes prints by Lucian Freud.
bonhams.com
---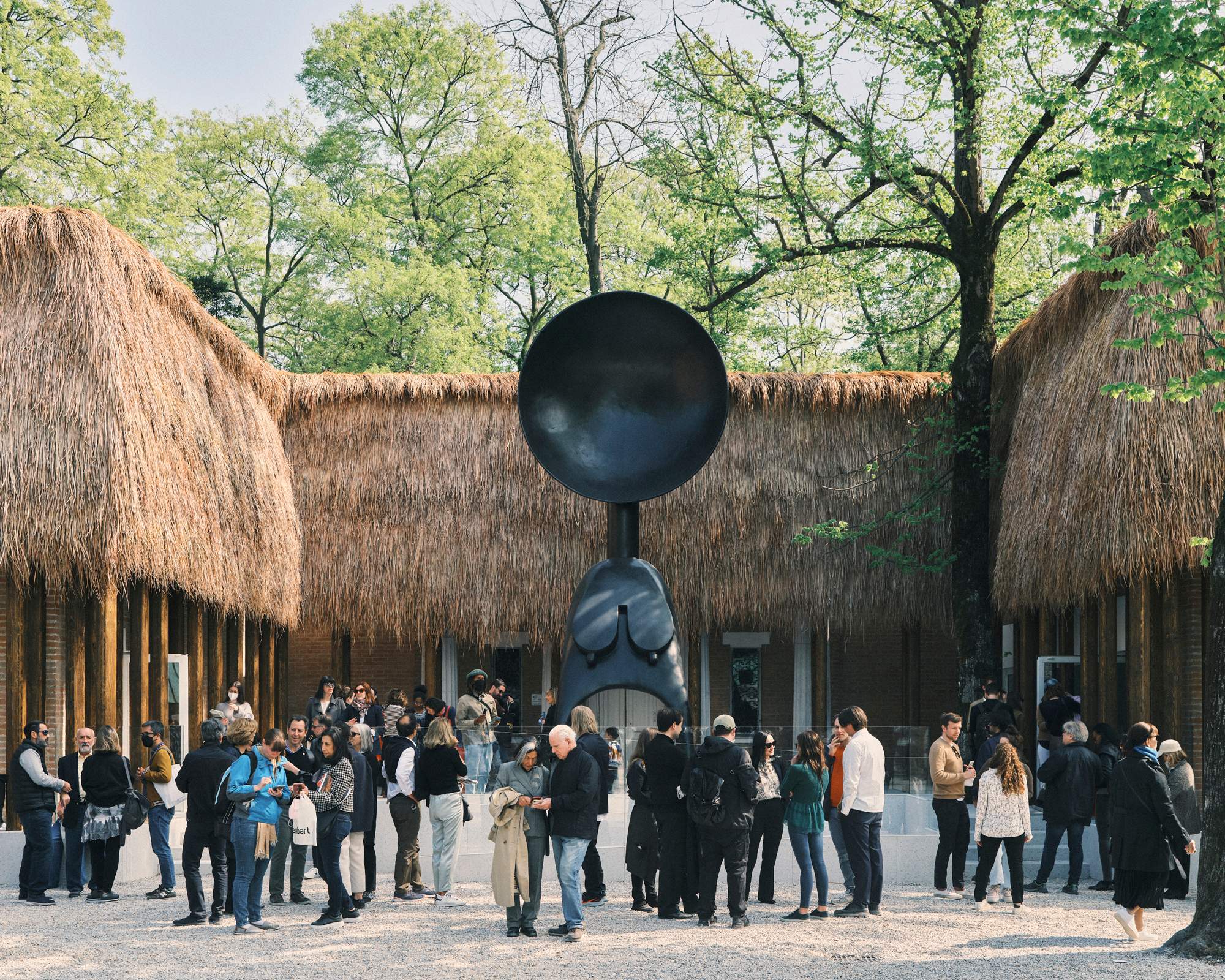 'The Milk of Dreams'
Art Biennale, Venice
You could tell that this was going to be a big edition of Venice's Art Biennale from how difficult it was to book a hotel room. The return of the Architecture Biennale last year might have warmed up the Giardini, the leafy beating heart of the show, home to many of the main national pavilions. But this is an enthusiastic, almost frenzied return to form for the art iteration. Three years felt like a long time to wait for this.
A lot has also happened in that time – and curator Cecilia Alemani's evocative if nebulous theme "The Milk of Dreams" provides a poignant lens to reflect on it. Borrowed from a book by British-Mexican surrealist Leonora Carrington, this title invites artists and curators to conjure up space-shifting worlds where imagination has a transformative power. In the case of the main exhibition curated by Alemani, that means a collection of works – some ominous, some eccentric, many uncanny – that mine the subconscious for a refreshingly weird result (notably, her show is also a first in the Biennale's history to upend the gender balance in favour of female artists). For everyone, it's a chance to look at bodies and the way they interact with one another, technology and nature. Far from being self-indulgent, this feels like a political topic, tied up with race, gender and what it means to be human; it's made even more relevant by the fact that, after a few years spent thinking about their physical fragility, people can be here in person – flesh, blood, hangovers, sore feet and all.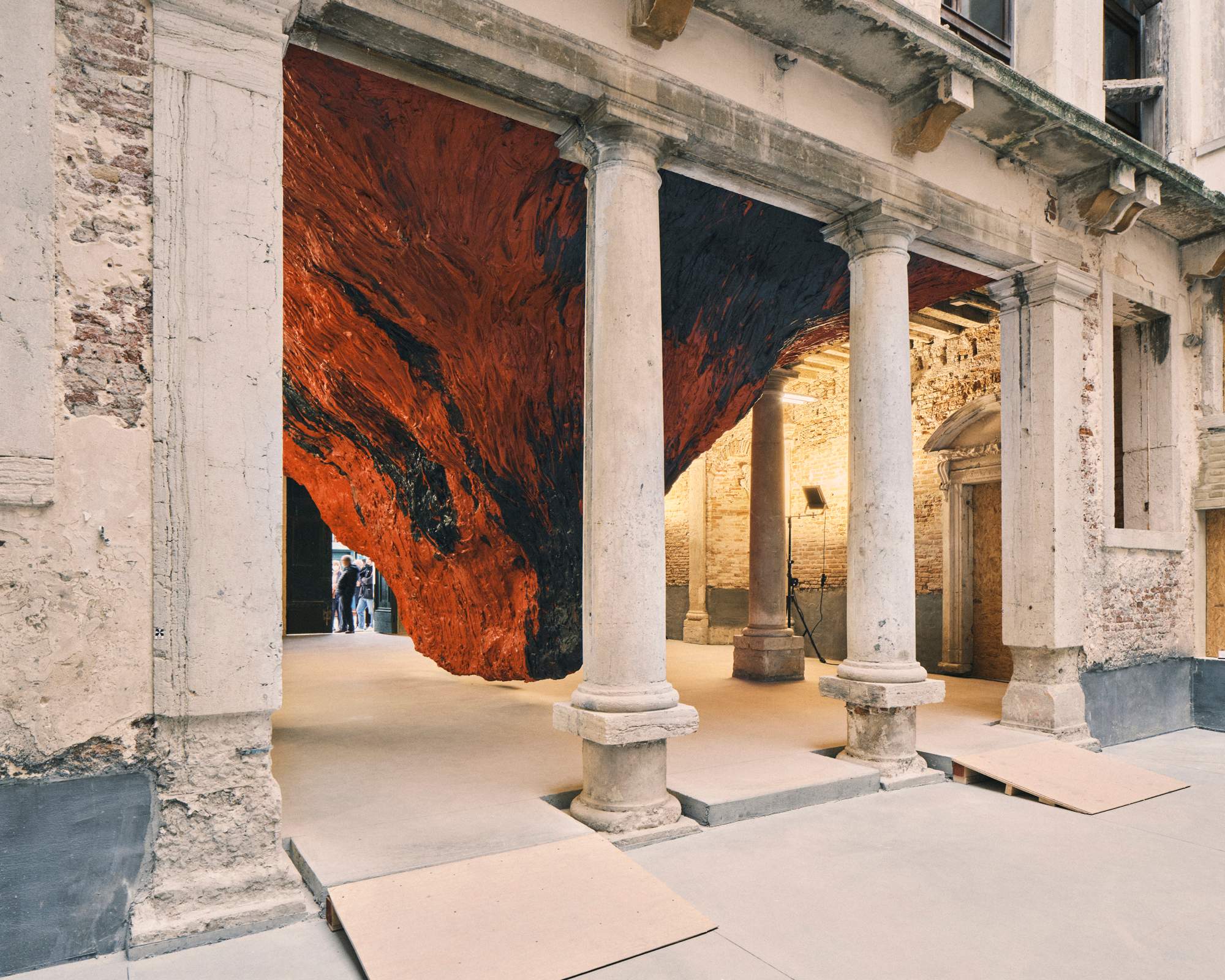 "It has been really joyful for all of us to meet people we haven't seen for so long, to be together in a space – especially as our work is also about bodies coming together," says Viktor Neumann, the co-curator of the Romanian pavilion. "It really is about reconnecting." Inside the country's cavernous space, a video installation by film-maker Adina Pintilie shows moments of intimacy between couples as well as bodies of all kinds claiming the screen – sometimes with melancholy poise, sometimes with explosive rage. "It's important to reassess what's considered the norm in terms of diversity and sexual expression. It's wonderful to see that we are among many pavilions tackling exactly this."
One of those is Brazil's. The country's exhibition might look quirky and fun, with its absurd, colour-popping sculptures and collages representing abstract body parts but it is making an on-the-nose political statement.
"This year's theme provides a poignant lens to reflect on all that has happened in the last three years, tied up with race, gender and what it means to be human"
"The project gathers a collection of more than 250 expressions based on the body [such as "having one's head in the clouds" or "one's heart in one's throat"]," says artist Jonathas de Andrade, stepping through the huge ear-shaped sculpture around the exit of the pavilion. "Quite a few of them relate to the political and social atmosphere of Brazil at the moment. Language is something that speaks of the collective: these expressions depend on daily use and meaning to exist. I think it's a great metaphor of a good democracy. There is a simple and direct message: if we get together as a society, we can gather our energy and change things. There is a lot of power in this – and art plays a major role."
Of course, all conversations around art's potential to transform society and the celebratory atmosphere borne out of people gathering to tackle meaty subjects (or simply clink late-night negronis), plays out against a stark global context beyond the idyllic pen of the Biennale. In the Giardini, the ghostly Russian pavilion stands shuttered and a temporary Ukraine Square has been erected in the form of a pile of sandbags surrounded by charred wooden pillars. Perhaps even more conspicuous is the absence of many colossal yachts that usually crowd the waterfront, signalling the fact that certain moneyed visitors are notably absent from this edition. Ukraine's own pavilion in the Arsenale is proof of an admirable defiance in the face of unspeakable odds but outside these dedicated spaces for sombre reflection, proceedings largely carry on in their usual, jubilant fashion.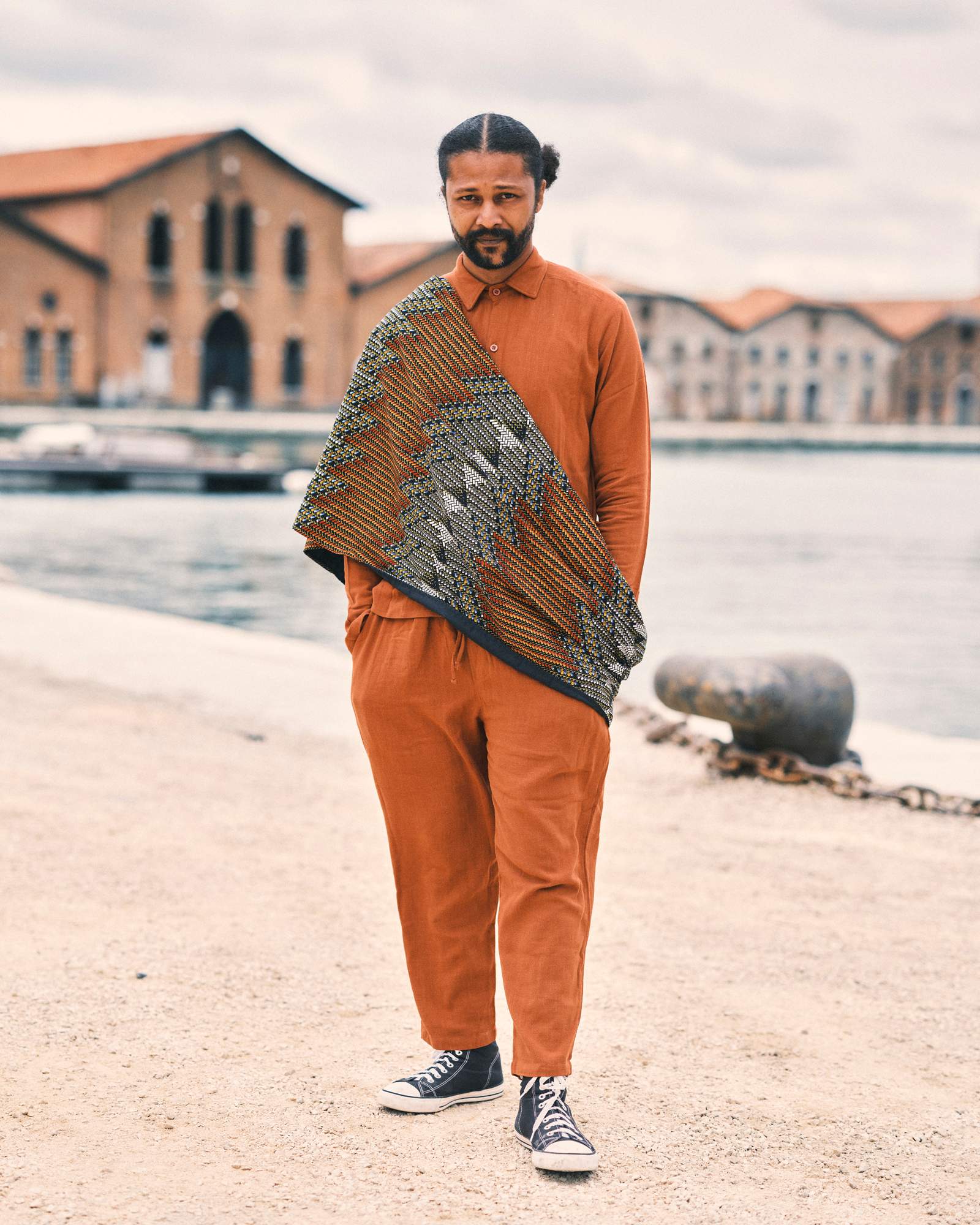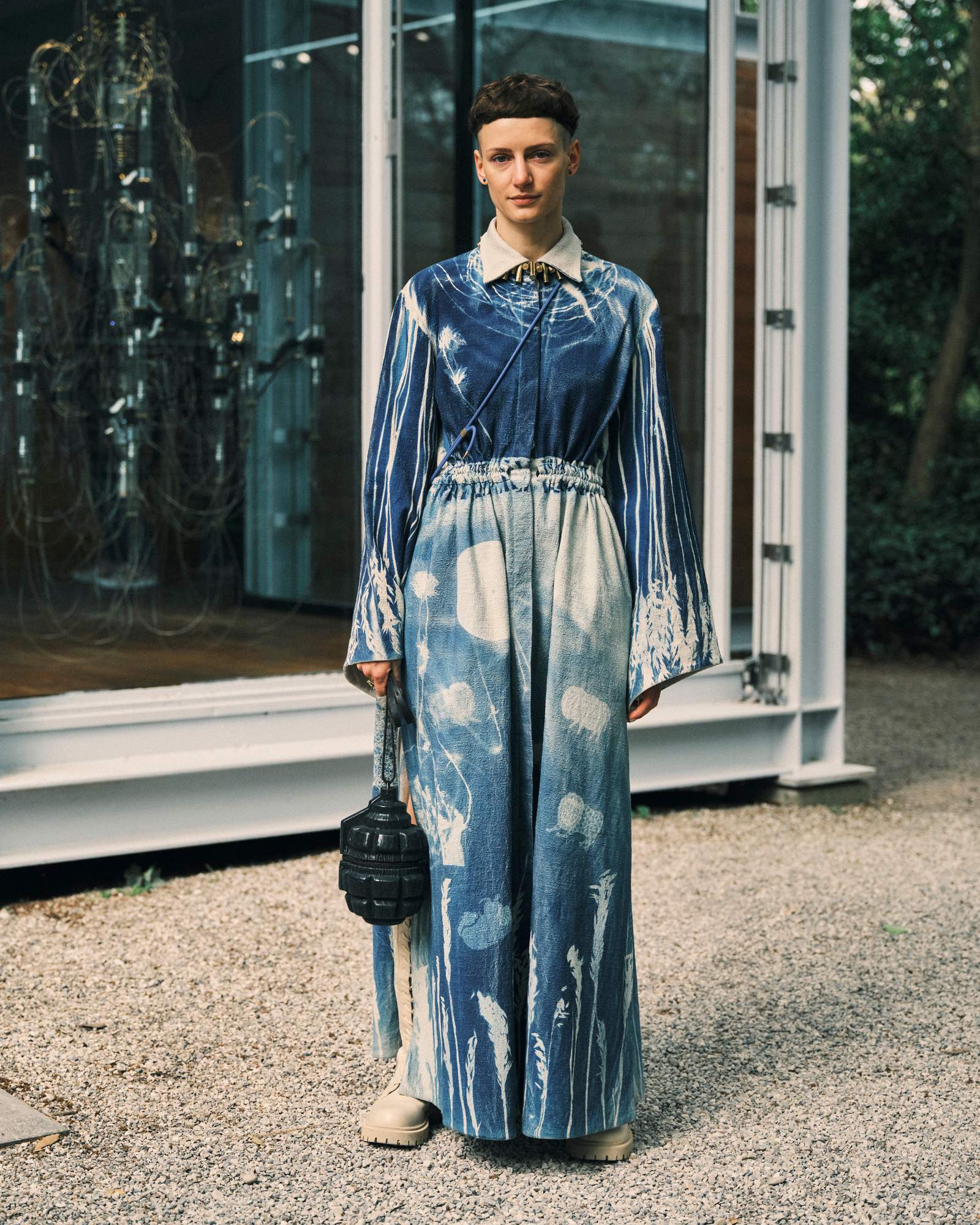 "It's really exciting to be a part of something that's huge and that is obviously a great boost for my career," says Ghanaian artist Na Chainkua Reindorf outside her country's pavilion, showing her enigmatic paintings of women. "But there are also people who are suffering everywhere. These two things don't necessarily have to cancel each other out; they can exist in tandem. Keeping those things in mind is something I always make sure to do."
The tension might feel hard to navigate but the Biennale is an important stage for complicated conversations – and thorny discussions around national identity are integral to the set-up. Stand-out pavilions from the US to France deal directly with the countries' colonial legacies: the former, courtesy of award-winning Simone Leigh, has completely reconfigured its appearance by covering its exteriors with a thatched roof and installing a towering statue at the front to celebrate African-American heritage. The spectacular space known to most visitors as the Nordic pavilion, rebranded for this edition as Sámi, is home to an eloquent critique of a brand of imperialism that also destroys the environment.
"The border doesn't really exist – it just exists on paper. Nature doesn't say, 'Now we're in another country.' The animals don't speak a different language"
"I grew up just 2km from the Finnish border; but the border doesn't really exist – it just exists on paper," says Sweden-born artist Anders Sunna, whose paintings of salient moments in Sámi history stand proud, mounted on wood frames felled by his own brothers. "Nature doesn't say, 'Now we're in another country'. It's not like the animals start speaking a different language." With dozens of exhibitions spread across Venice beyond the Biennale's main sites, it's hard to neatly distil lessons from an excitingly sprawling event such as this. Still, like in a feverish dream, what sticks in the mind after a blur of dinners in Renaissance homes and raves in disused warehouses is a few, impactful works. Many of the most memorable pieces on display here have a critical, elegiac quality. But somehow that can't take away from an overall sense of reinvigorating energy. It's as though, after spending years chewing over tough topics, this has now become a time for dreaming up better futures.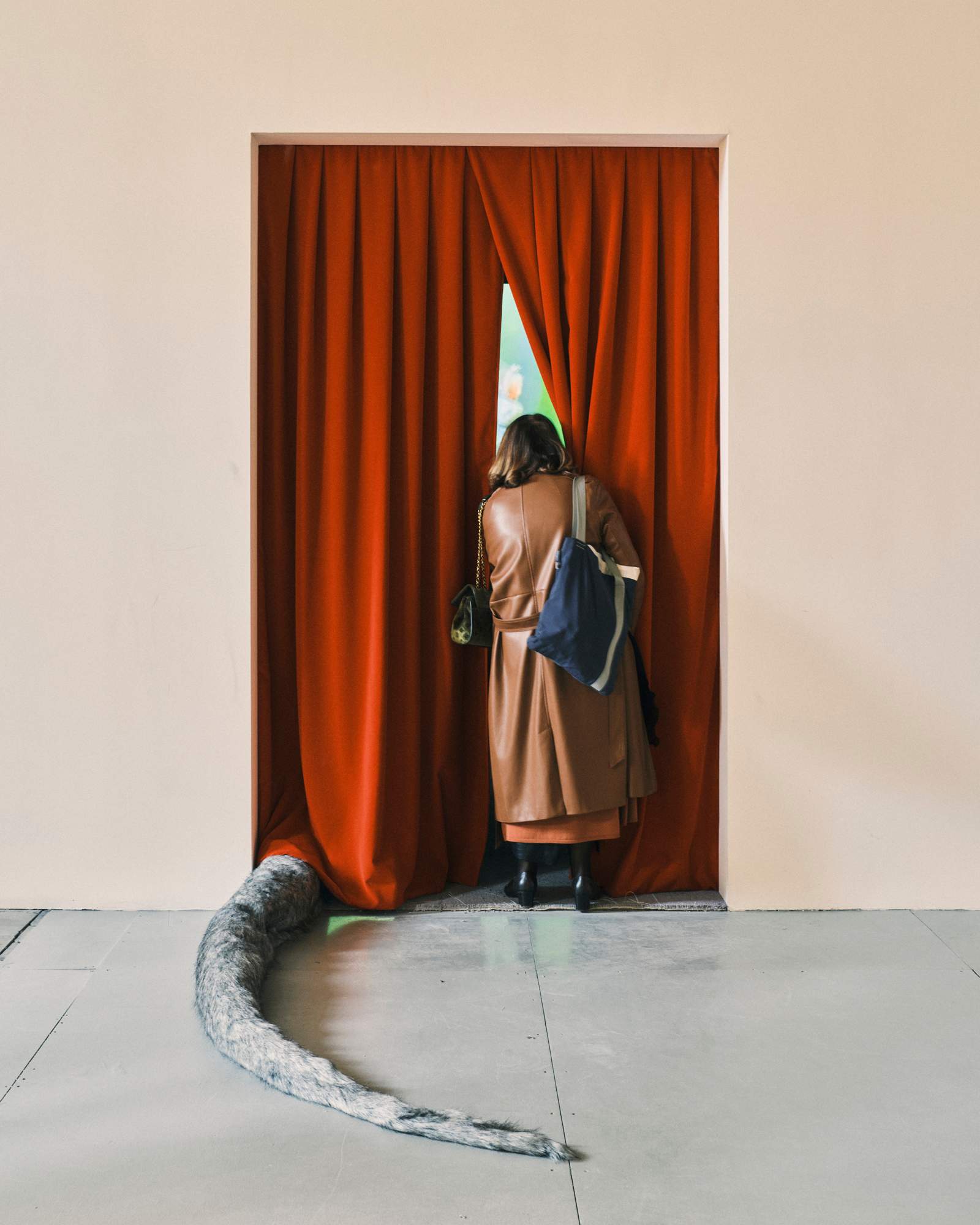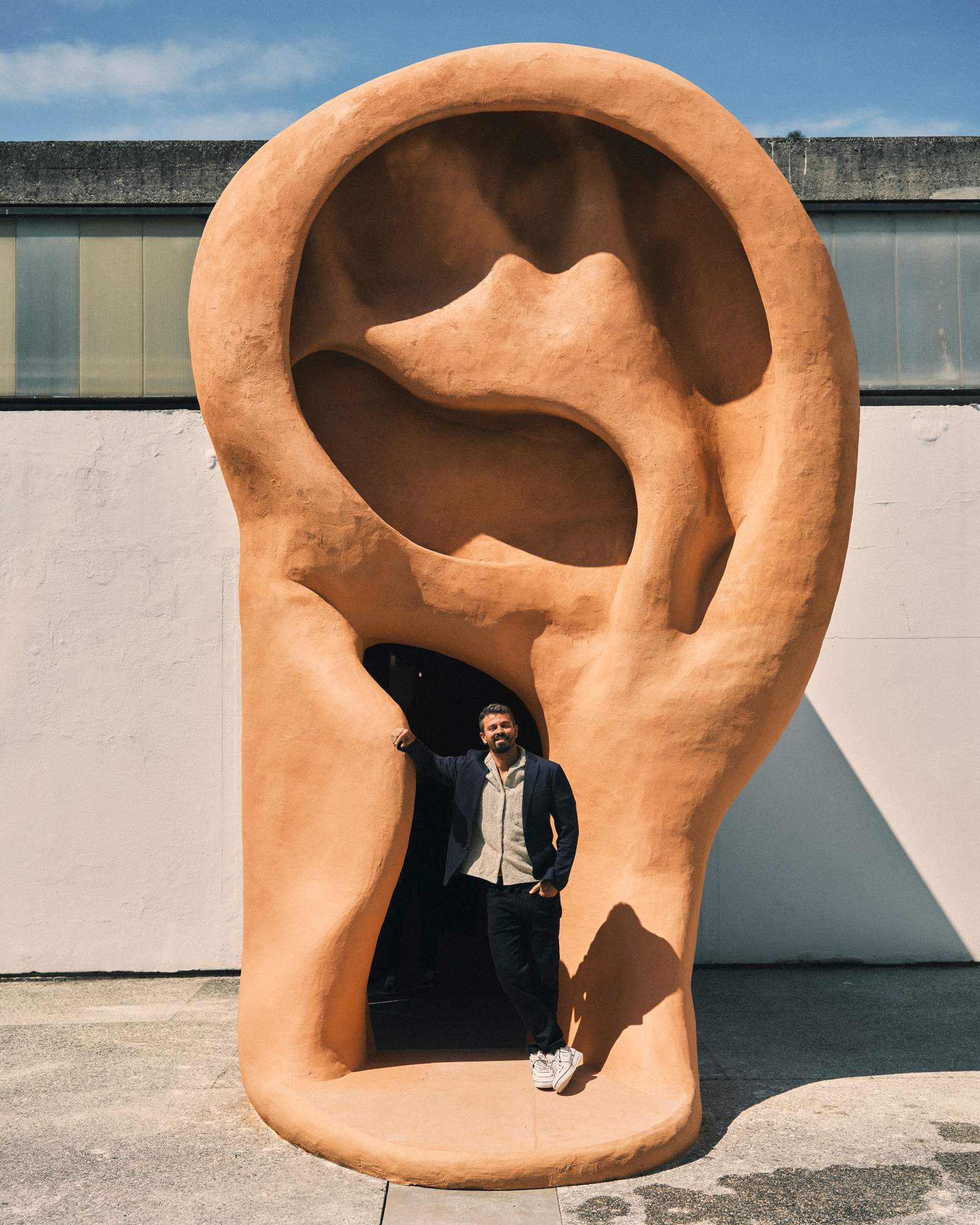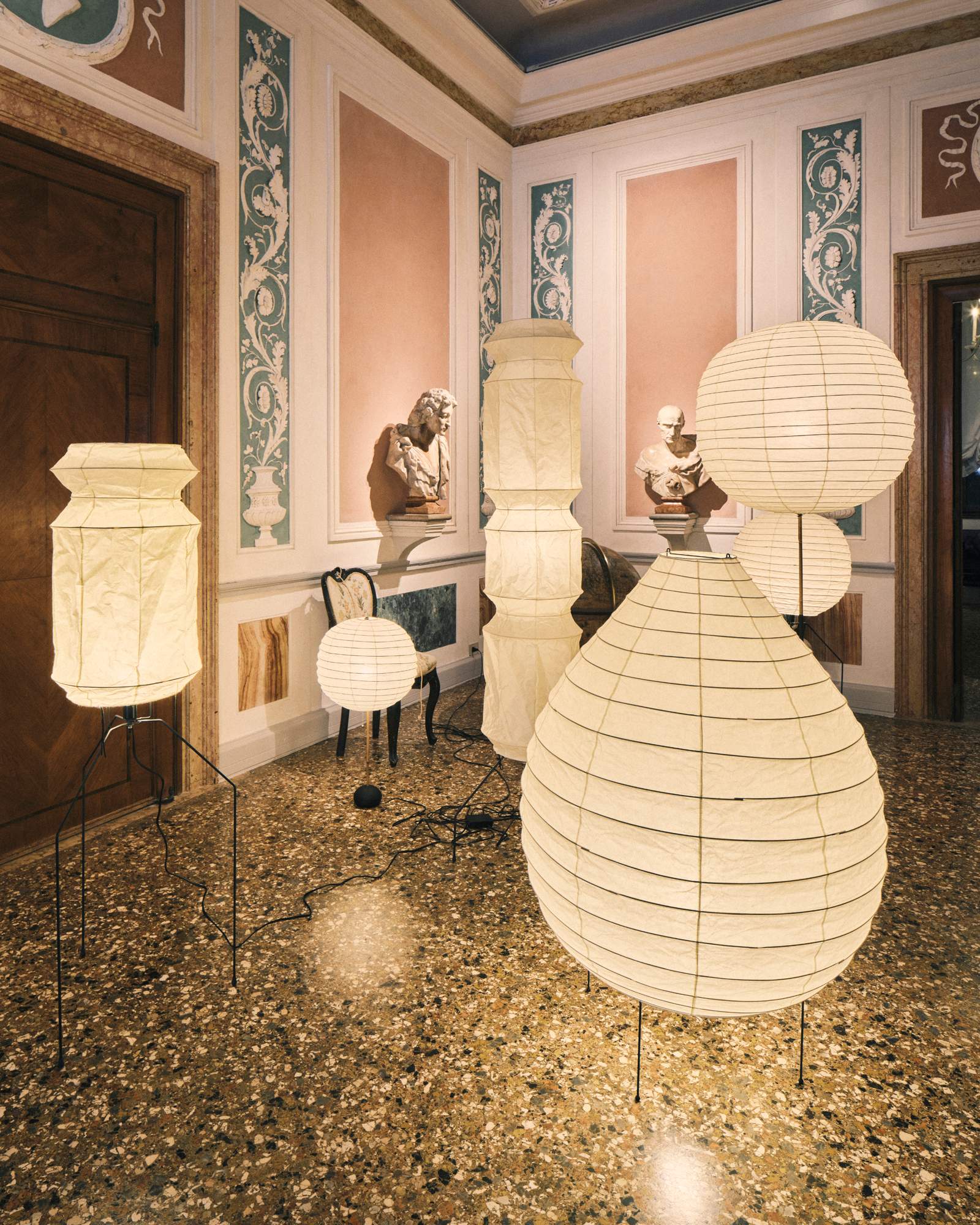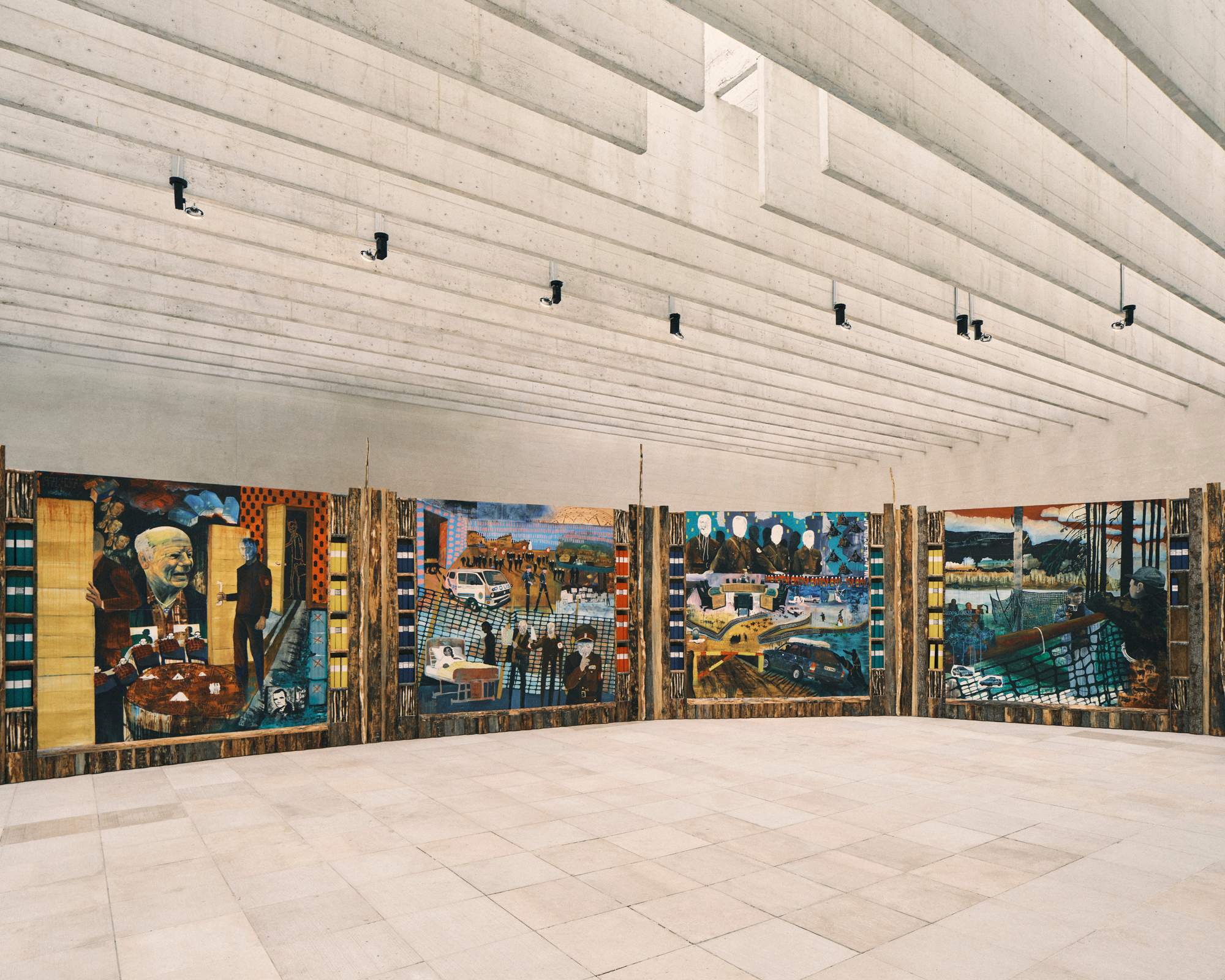 Even Italy's pavilion – one of the most haunting shows in the Arsenale, featuring a reproduction of empty factory floors – ends with an encouraging image: visitors stand on a platform surrounded by water, in darkness, as small but bright lights flicker on and off in the distance.
"What will stay with me from this edition of the Biennale is the tears of the people coming out of the exhibit," says curator Eugenio Viola. "Those lights mean hope, the light beyond the darkness of the night. They are a strikingly positive message. In these times, more than ever, optimism is an ethical necessity – a moral obligation."
The Venice Art Biennale runs until 27 November.
---
Photographers: Khoo Guo Jie, Lakin Ogunbanwo, Felix Brüggemann., Jake Naughton, Thomas Ekström, Raffael Waldner, Jun Michael Park, Piotr Niepsuj, David Payr, Alex Crétey Systermans, Andrea Pugiotto