Mido / Milan
Heart of glasses
In between fashion weeks, Milan plays host to Mido: the world's biggest stage for eyewear.
Trying on sunglasses indoors on an overcast winter day might seem odd to some – but not if you find yourself in Milan in late February. Each year, Italy's fashion capital hosts Mido, the world's leading eyewear trade show, where brands show off their latest prescription frames and sunglasses. A scan of the numbers reveals an industry in good health, with worldwide exports topping €18bn in 2017 and a record 1,305 exhibitors from 48 countries occupying Mido booths.
All eyes this year were on manufacturers from Italy, home to the sector's biggest producers for luxury and independent labels. "Mido is a great stage on which all segments of the Italian market are protagonists," says Giovanni Vitaloni, Mido president and head of the Italian eyewear manufacturers' association. "Italian eyewear has overcome the crisis of 2009-10. Small- and medium-size businesses have reacted to the unfavourable conditions. Mido is a way to get the story out about [the Italian] sector, which represents 70 per cent of the global market for mid- to high-end eyewear."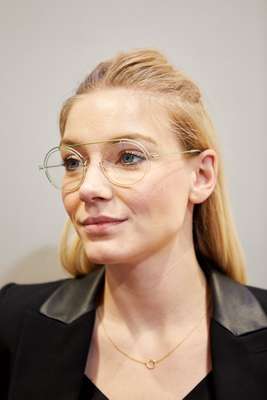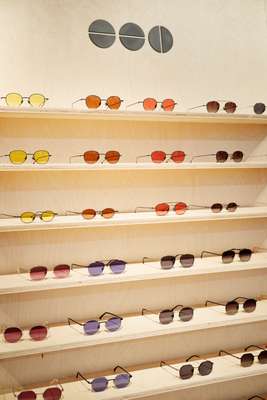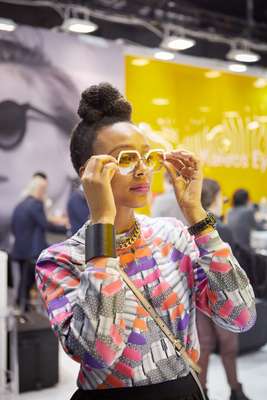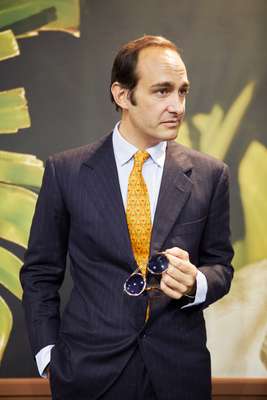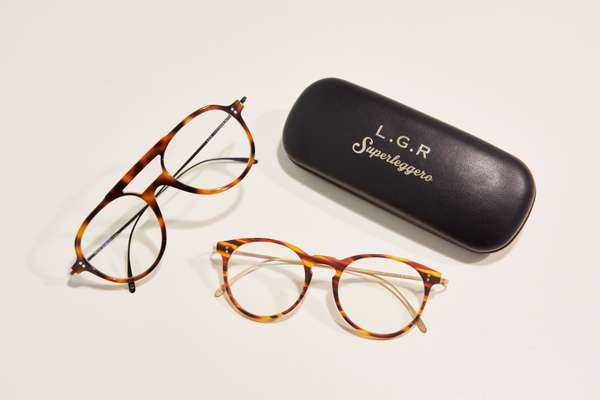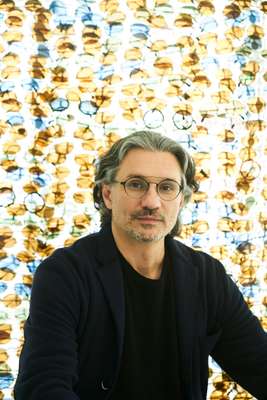 Most of the talk this year concerned Luxottica. The world's leader in eye frames, with a portfolio including Ray-Ban, Persol, Oakley and Oliver Peoples, is set to "close the circle" as it is in the final stages of a €48bn merger with French company Essilor, the world's biggest lens producer. The merger is expected to be completed in mid-2018 and will create a behemoth, Essilor-Luxottica, with an annual revenue of €15bn. The company will sell via Luxottica's 9,000 stores and could drive out rivals; many are anticipating it will persuade independent opticians to buy its eyewear and lenses as a package deal.
LGR
Superleggero's line inspired by 1960s racing cars.
Neubau
Designs and makes everything in Austria.
Lucas de Staël
French label that makes frames from surgical steel, leather and stone.
---
At Mido, independent brands weren't about to cower at this news. The New York-based Moscot was bullish about its own prospects, having recently expanded into Europe. "The industry is divided between large corporate players and independent [brands]," says owner Harvey Moscot. "Also in Europe you still have a large percentage of independent opticians and I think consumers appreciate the way they curate the brands and offer individualised attention."
Not all have felt a need to set up their own shops. Denmark's Lindberg, known for its minimalist designs, has built its business on the back of wholesale, with 138 stockists worldwide. Among this season's collections, materials such as buffalo horn mixed with woods including padauk and smoked oak. "The warmness of wood goes well with skin tones," says chief product officer Lars Bøjvad.
Trend-watchers saw lenses get flatter while frames are more square. One of the standout up-and-comers was Neubau, an Austrian brand that offers understated frames in an eco-friendly polymer made from castor-oil plants. Rome-based lgr, meanwhile, mined the bel paese for ideas, with women's sunglasses in opaline shades. Perfect for spiriting away the Mido crowds to summer on the Amalfi Coast.
Safilo's new eyewear school
Padua
Italy's eyewear industry attracts envious looks given that the country makes nearly 70 per cent of the world's luxury frames. Eager to keep know-how alive, Italian firms are investing in the future. Safilo, the world's second-biggest eyewear company, which owns Carrera and Polaroid, set up a school in 2015 to train the next generation – and the first class of graduates this summer.
The three-year programme exposes students to every facet of the trade. Apprentices spend several months at Safilo's factories in northern Italy and also learn about retail by doing a stint at an independent optician. "We've seen that schools aren't equipped to prepare students for professions like ours," says Vladimiro Baldin (pictured), Safilo's chief product design and creation officer.
At the firm's Padua headquarters, trainees sit at tool-laden workbenches studying diagrams and making prototypes by hand. (Safilo makes some 6,000 prototypes each year, from which 1,900 new models are released on the market.) They whittle frames down using milling machinery and do delicate tasks such as picking up tiny screws with a suction device to join the frame and arm in a process mirroring watchmaking. "I didn't realise how much handiwork was required," says apprentice Marianna Quota. "It makes you appreciate the craftsmanship."
Trainees work with clients in their second year and take full-time positions after graduation. Adds Baldin: "They have a 360-degree view of the business. It helps us anticipate design and production problems better and keeps us competitive."