Architecture / Paris
Ground control
In forensically researching the history of a site before he builds on it, prolific Japanese architect Tsuyoshi Tane likens his role to that of an archaeologist. We meet him to dig a little deeper.
The Paris-based Japanese architect Tsuyoshi Tane has an impressive international portfolio. He has a body of work that most architects would be happy to realise across an entire career. His designs prioritise longevity, social responsibility and a sense of place. Yet speaking to Tane at Basel's Swiss Architecture Museum, where his Tsuyoshi Tane: Archaeology of the Future exhibition was on show, the impression monocle gleaned is that he is just getting started. For Tane, the exhibition was not a celebration of a decade of successful work but a tool to review the ideas behind past projects in order to inform how his 30-staff practice moves forward.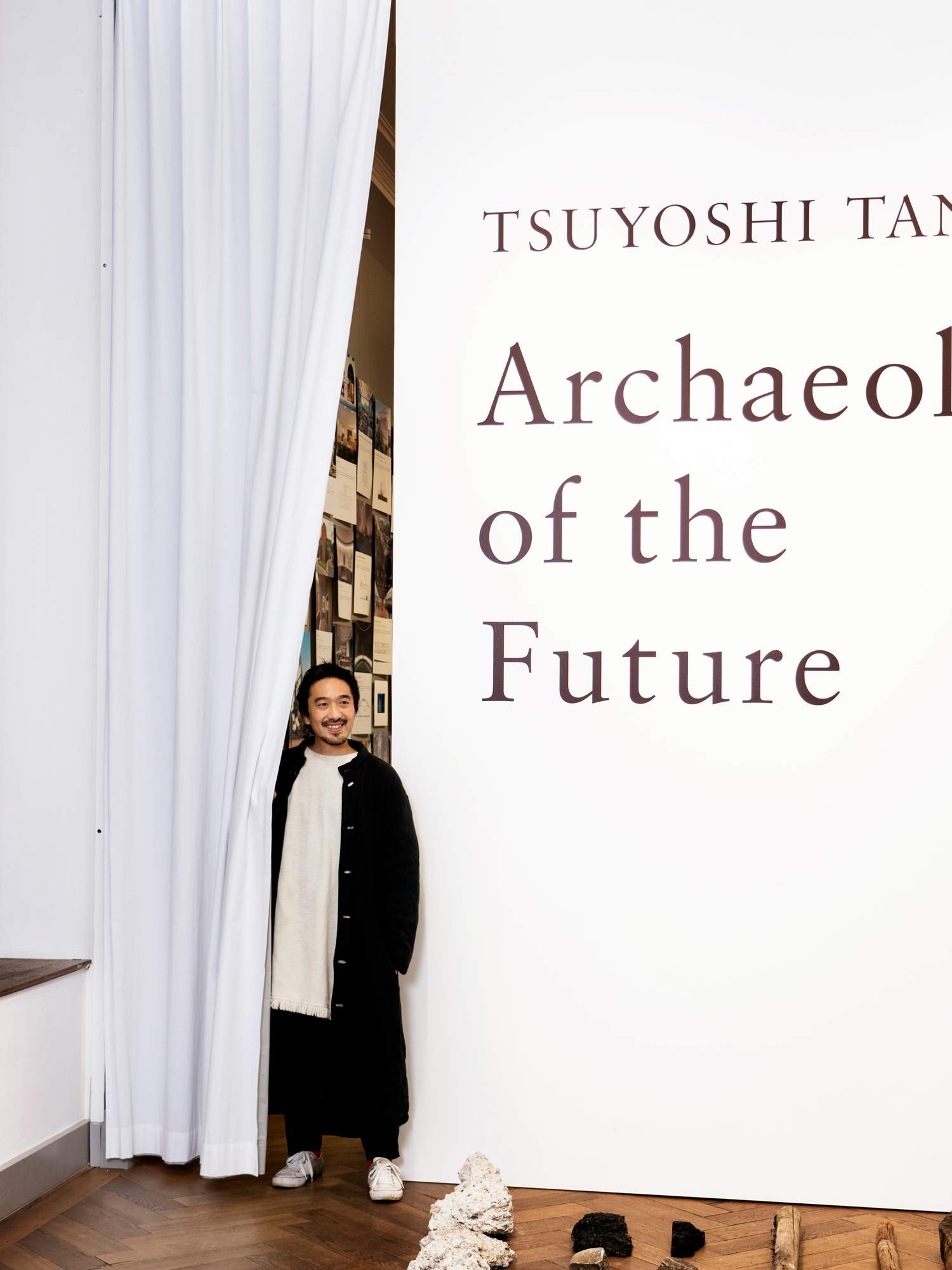 Tane's work has proved attractive to everyone from the mayor of Tokyo's Shibuya ward to a luxury-hotel developer in Bhutan. These clients head his way not only because of his solid portfolio but also his unique creative process, which questions all aspects of a project. Thanks to Tane's ideas, the luxury developer's concept pivoted from a flash modern hotel to an initiative that helped a village to revitalise its infrastructure and economy. And in Shibuya he turned the mayor's dream of building Tokyo's "High Line" into an urban- farming project. monocle met Tane in Basel to talk process, projects and ambitious work prospects.
"We approach the design in the way that the police might solve a crime. We work through the evidence in front of us to form the answer about how the architecture will be developed"
Tell us about your design process.
We work more like archaeologists. When we visit a site we try to dig as far as we can into its history to give us something that will inform our ideas. We use this "archaeological research" to define the themes that will ground the project. Sometimes it's literal digging but mostly it's bringing artefacts back to our studio. These could be something bought from an antiques market or just rocks from the road. We also read a lot of books and use the internet for research. Our findings are displayed at our studio and we approach the design in the way that the police might solve a crime. We work through the evidence in front of us to form the answer about how the architecture will be developed.
How do new members of your team adapt to this process?
Once they understand the research process, things start to feel very simple. For an international office such as ours, using this visual-research mapping style, which can be explored in our office, means that communication across language and cultural barriers becomes easy. We can stand in front of our research and use it to inform the conversation and ideas for the project. 
Is a new building a success for you when it feels as though it has always occupied its space?
The concept of "new" is troubling in architecture today because the lifespan of modern buildings is too short. The average lifespan of new housing in Japan is only 27 years. When the life of a building is so short, the power of the architecture is diminished. If you look at the Hirosaki Museum of Contemporary Art, a Japanese museum that we've just finished, you would think that it had been there for decades because we used bricks from the old brewery building that we were converting. This building is a special place because it was originally built with handmade bricks, which is unusual in Japan. We celebrated this with fresh bricks that were carefully developed to match the originals. It's a new building now but it will remain important because of the past.
How does your research help you if a building that has been months or years in the planning isn't realised?
Our work is about helping people to learn from the past. For the Tokyo Olympics we proposed an 80,000-seater stadium. We took inspiration from a forest near the city's Meiji Shrine. It appears ancient but it's actually artificial and was planted 100 years ago. We also looked to ancient earth mounds and burial sites that still exist across Japan but are similarly unrecognised by most. We shaped the stadium inside a huge earth mound and were going to have Tokyo citizens plant trees across its exterior. Even though it was never built, this work and the publicity it received helped Japanese people to remember what was forgotten and our research became valuable content.
Can you tell us more about your urban farm in Tokyo?
It's a new project. There was a small river that was an economic lifeline for trade in Tokyo but after the Second World War it was buried in rubble and became a dark, derelict passage. Shibuya's mayor wanted to build a version of New York's High Line over the top but we proposed using the stream as a space for urban farming. The aim is to create somewhere in the city where residents can produce their own food. Across a 3km strip around the old river, people who live nearby will be able to participate in farming and the food will go to the community. It will have urban kitchens and markets – we even want to form rivalries between different farming groups along the river, who will compete to grow the best tomatoes. Because the citizens will take so much pride in this place, the city won't have to worry about maintenance costs; it will belong to the people.
---
Builds of future past
Tane's landmark projects
Hirosaki Museum of Contemporary Art
2020
The exterior of this building – originally a brewery – was made from handmade bricks (unusual for Japan). Tane used the same material in his museum conversion, producing bricks to match the exterior.
---
Estonian National Museum
2016
Designed in collaboration with his former studio, Dorell Ghotmeh Tane, the sloping roof of this museum turns the site it was built on – a Soviet-era runway with a dark history – into a space Estonia can celebrate.
---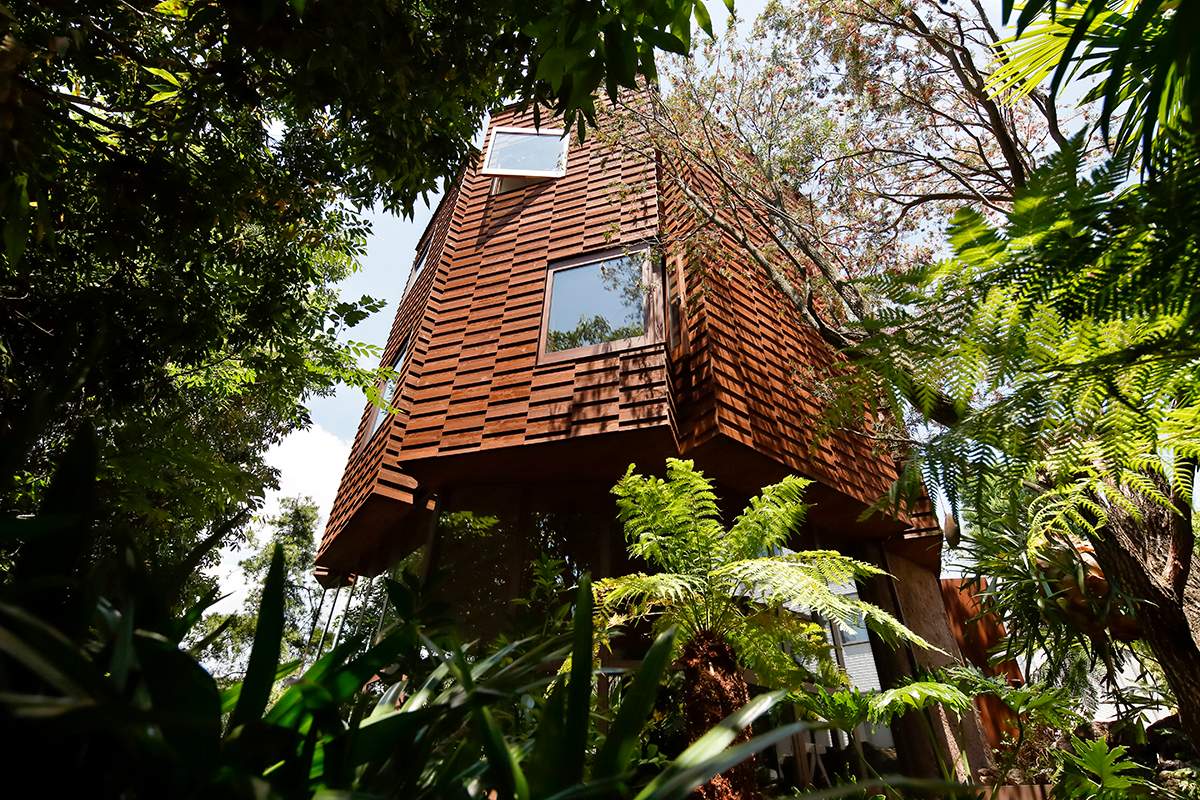 The cool earthen-wall ground floor of this unique residence is perfectly suited to the humid urban climate, while windows above allow its residents to feel as though they're living amid greenery.