My last meal / Helsinki
Rafaela Seppälä
The art collector, journalist and newspaper heiress cheers the global standing of Nordic design over fresh crayfish and bilberry pie at her home in Helsinki.
"My earliest fond memory of food is eating crayfish at our summer house in the Finnish archipelago. The crayfish season is the highlight of summer and they are considered to be a bit of a luxury. Eating them can be tricky. As children we were only allowed to partake at home if we mastered the technique. Late summer – the end of July and August – is a marvellous time on the islands. When the forests are full of bilberries, it's only fitting to bake them into pies for dessert.
I was born into a family that was often in the centre of things. My father was Finland's ambassador to France and the US during the cold war. My grandfather was Finland's wartime foreign minister and my great grandfather founded what is now Finland's biggest newspaper [Helsingin Sanomat] as part of the Finnish independence movement. I've been very fortunate to grow up surrounded by inspirational people. During my parents' diplomatic life, I came to meet many people who are now in history books, such as US vice-president Lyndon Johnson, who visited our island, as did Finnish president Urho Kekkonen, who came to have crayfish with us on the islands every year. Some of our other guests included glass designer Timo Sarpaneva and the founder of Marimekko, Armi Ratia. Less famous but all the more fascinating were the many journalists, photographers, statesmen and diplomats.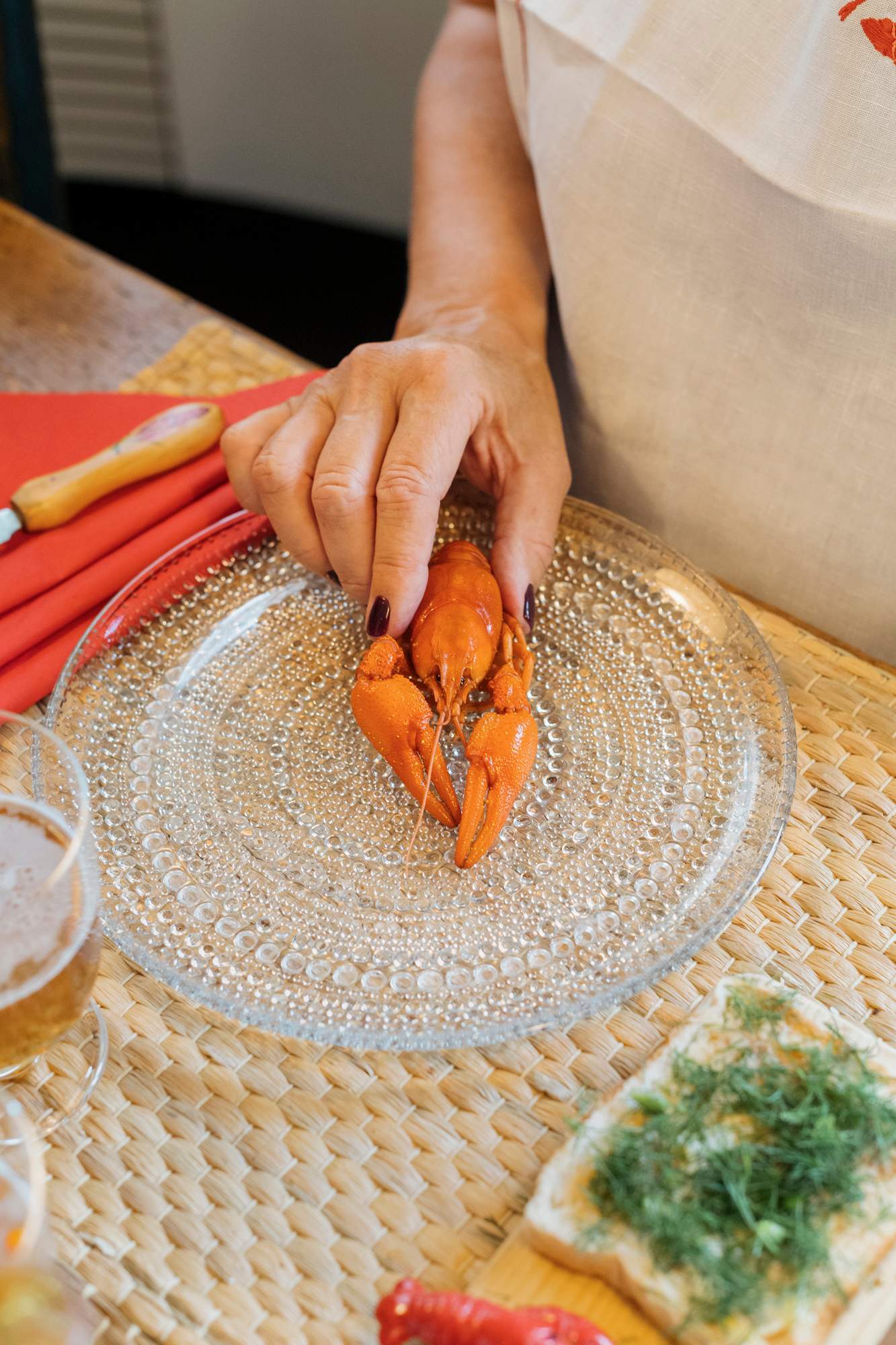 Our family has always believed that Finland has a lot to offer to the world. I spent most of my life abroad but moved back to Helsinki 20 years ago. It is a great city for many reasons. It has wonderful covered and open markets; great restaurants, including the legendary Savoy and the new brasserie Aleksanderplats; really good museums, such as the Ateneum, Kiasma and the new Amos Rex; and, more importantly, you can walk through the whole city centre. However, I do believe that one thing Helsinki still needs is something instantly recognisable, a unique world-class attraction that exists only here. That is why I became involved with the initiative to open a Guggenheim museum here, which the city ultimately rejected for purely political reasons.
I have high hopes for the new design and architecture museum that's now being planned. Finland is a truly great design nation, past and present. Eliel Saarinen was a pioneer, while Alvar Aalto, Tapio Wirkkala, Timo Sarpaneva, Paavo Tynell and Gunnel Nyman became international stars. But there are great contemporary designers too, such as Harri Koskinen and Ilkka Suppanen, or the newer furniture brand Made by Choice.
Venue:
Seppälä's home is a vast two-floor apartment in a 1901 neoclassical building in Helsinki's leafy Ullanlinna district. It contains most of her and her husband Kaj Forsblom's collections of Finnish design and international art. There are works by Andy Warhol and Julian Schnabel, plus rare Finnish glass and Alvar Aalto prototypes. Seppälä's favourite room is the kitchen, where a small abstract landscape painting by Swedish artist Peter Frie hangs on the wall.
To eat:
Boiled river crayfish with toasted bread, butter and fresh dill
Homemade pie with fresh wild bilberries
To drink:
Koskenkorva Finnish snaps and Lapin Kulta beer, also from Finland
Now is the right time to set the bar a little higher. Helsinki would be an ideal place for a real museum of Nordic design, complete with spaces dedicated to the other Nordic countries that have great design cultures as well. People would come from all over the world to see it. It is clear that the city has finally understood that culture can be an important driver of tourism and economic growth. The new Helsinki Biennial, which had to be postponed because of the pandemic, is now set to be unveiled in 2021, if circumstances allow.
After working in journalism and media, I still serve on the board of the Sanoma Group, which grew out of our newspaper company. My husband [the gallerist] Kaj Forsblom and I travel to see art and we collect Finnish design. I also serve on the board of Finland's National Gallery and, until recently, I was on the board of the elo foundation, which promotes Finnish food culture by participating in international culinary competitions. I am a firm believer that food should be cooked from local produce, which is why for my 'last meal' I would definitely have Finnish crayfish with white toast and lots of fresh dill. Crayfish season, which is strictly regulated, begins in Finland on 21 July, running through until the end of September. It means marvellous parties with friends, tables decked in red and wonderful rituals such as snapsvisa [drinking songs] in a very relaxed and merry atmosphere.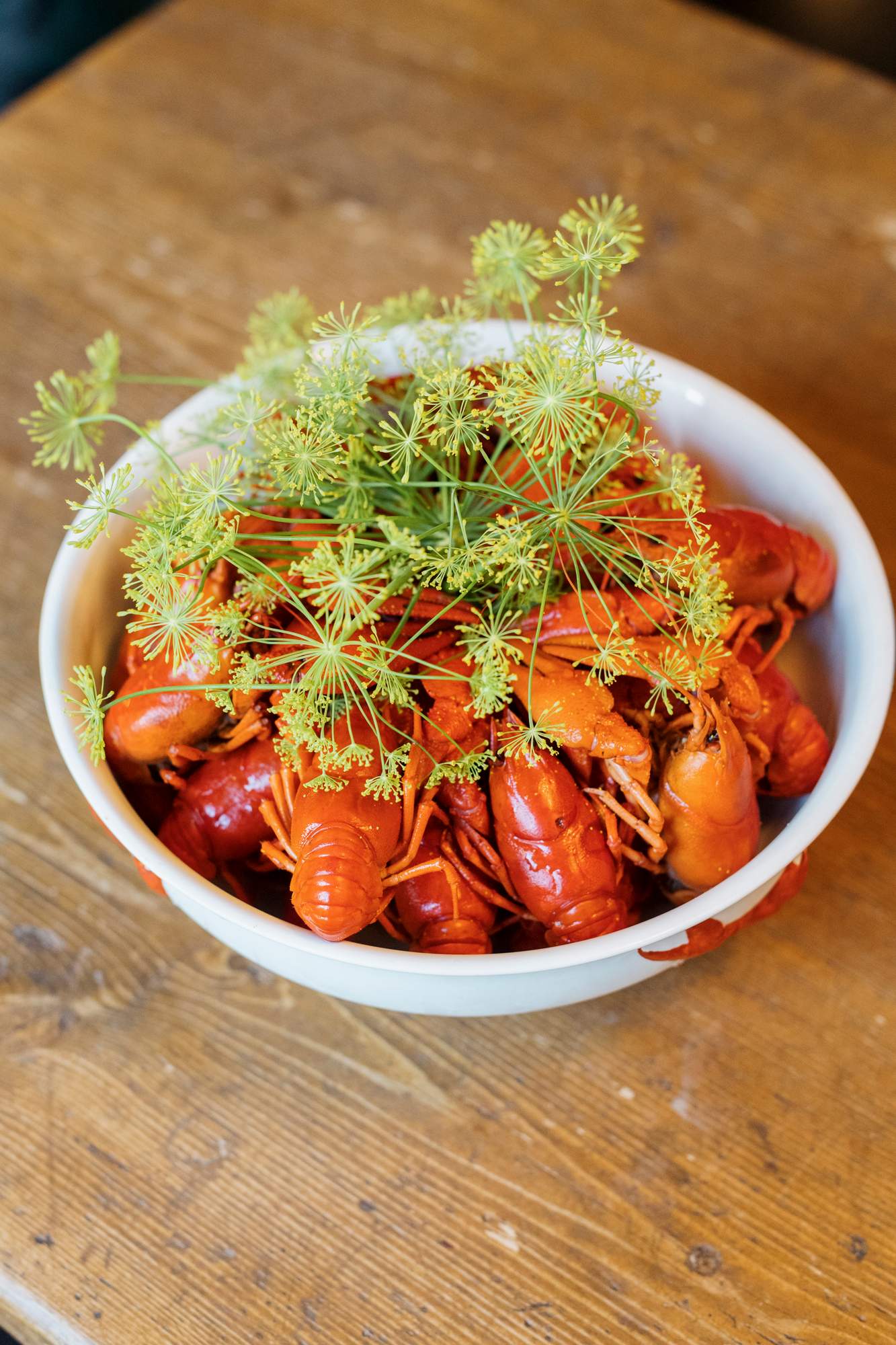 I prefer the wild river crayfish that we have in Finland to the farmed variety that has been eaten in Sweden since a disease wiped out the wild ones. The wild ones have a sweeter taste and less spiky shell. They are best enjoyed with white wine or beer and a snaps [the Swedish version of schnapps] – either Finnish Koskenkorva made from barley, or Akvavit, imported from Sweden.
If I could not be out on the islands, my last meal would be enjoyed at my home in Helsinki and in the company of family and close friends. Friendships need to be nurtured and what better way to do that than to share a nice meal and conversation in your own home, bringing together friends from different backgrounds, nationalities and ages. A perfect meal is a magic moment when everything comes together. I remember having a meal of oysters and fresh bread while sitting on rocks on a damp beach in Brittany with a few friends; that was bliss. It's the company and the atmosphere, as much the food, that count." 
Profile:
Rafaela Seppälä followed in the footsteps of her grandfather and great-grandfather by pursuing a career in journalism. She studied politics at the Paris Institute of Political Studies and journalism at Columbia Journalism School before working for Le Figaro as well as Agence France-Presse and the upi news agency. Seppälä also spent 10 years working in licensing with some of Europe's largest museums. Upon her return to Finland at the turn of the millennium, she worked for Sanoma Group and, from 2000 to 2005, headed Finland's largest photo agency, Lehtikuva. She now manages the Rafaela and Kaj Forsblom collections of art and design and splits her time between Helsinki, New York, Spain and, when possible, the rest of the world.