Media / Global
Media
Briefing
A new Russian TV comedy channel, a bookshop in Bratislava, a new gallery in Washington and a Q & A with the founder of the Pinta art festival in Argentina.
From Russia with laughs
Moscow — 
TELEVISION
It might not be known for international comedy greats yet but it seems Russia has plenty of new reasons to laugh this month. The mood is set to lift with Paramount Comedy, a newly launched 24-hour TV channel. Targeted at 18 to 34-year-olds, it has been purposely tailored to local tastes and broadcasts completely in Russian.
The network is applying its successfully proven international model by lining up a number of big draw new US series alongside well-known classics. Celebrated US sitcoms such as Raising Hope, Last Man Standing and Workaholics, plus all-time favourite animation show South Park will be rubbing shoulders with local talent including Russian sketch shows and stand-up comedians.
"We've been thoroughly studying the preferences of Russian audiences for quite a while to make sure we have the right content for this market," says Nick Walters, general manager for Russia at Viacom. "We are also looking forward to discovering new talented Russian comedians and supporting more locally produced shows."
Owned by Viacom International, Paramount Comedy has been around since 1991. Initially launched in the US, the channel has quickly spread internationally and is now the world's biggest comedy network. After recent launches in the Netherlands, India, Africa and Latin America, and with some key appointments in Moscow, it seems that it's Russia time to stand-up and be counted.
viacom.com
---
Step ahead
Bratislava — 
BOOKSHOP
Designed by two Slovak creative forces – Plural and Totalstudio – Alexis is a bookstore gem in a century-old former yarn factory on Bratislava's residential Košická Street. As well as its 10,000 titles on the endless shelves, the 170 sq m shop's signature wooden steps and café also offer an intimate venue for the film screenings and mini concerts set up by owner Ivan Sládecek.
alexis-knihy.sk
---
Bright future
Global — 
CAMERA
If the retro look of the Pentax K-01's sleek aluminium frame doesn't get you at "Yellow!", the 16 megapixels, full HD video, built-in pop-up flash and the 40mm interchangeable lens (believed to be the world's smallest), surely will. Plus, there is a shake and dust removal system built in to the image sensor – to keep it all simply crystal clear.
pentax.com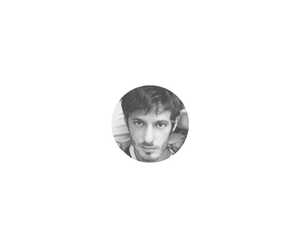 Q&A
Ali Toth
Editor-in-chief, The Room
Hungary
Launched in 2004, The Room is a biannual, bilingual (Hungarian/English) fashion magazine based in Budapest. Editor-in-chief Ali Toth shares with Monocle what it takes to run an international publication from Central Europe.
Why was The Room needed in 2004?
The Hungarian publishing market was flooded with monthly glossy magazines, but there was nothing that approached fashion from an artistic point of view.
How do you source your stories? Do you rely on international contributors?
We always search for new topics, inspiring people and iconic personalities. Our sources come from research, curiosity, friends and contributors worldwide. The core in-house staff is only eight people but we regularly use Hungarian and international writers based in Milan, Paris, London and New York.
You also run a blog and produce videos for your website. Where do you stand in the never-ending online vs print debate?
We do keep up with the changes in the media market, however we believe that the kind of printed product we make would never disappear despite the development of new media. How could one ever live without the smell of freshly printed paper?
theroom.hu