The Agenda / Global
Culture
Syrian cassette archives, an art-valuation app and an independent paper making the news in Kyiv.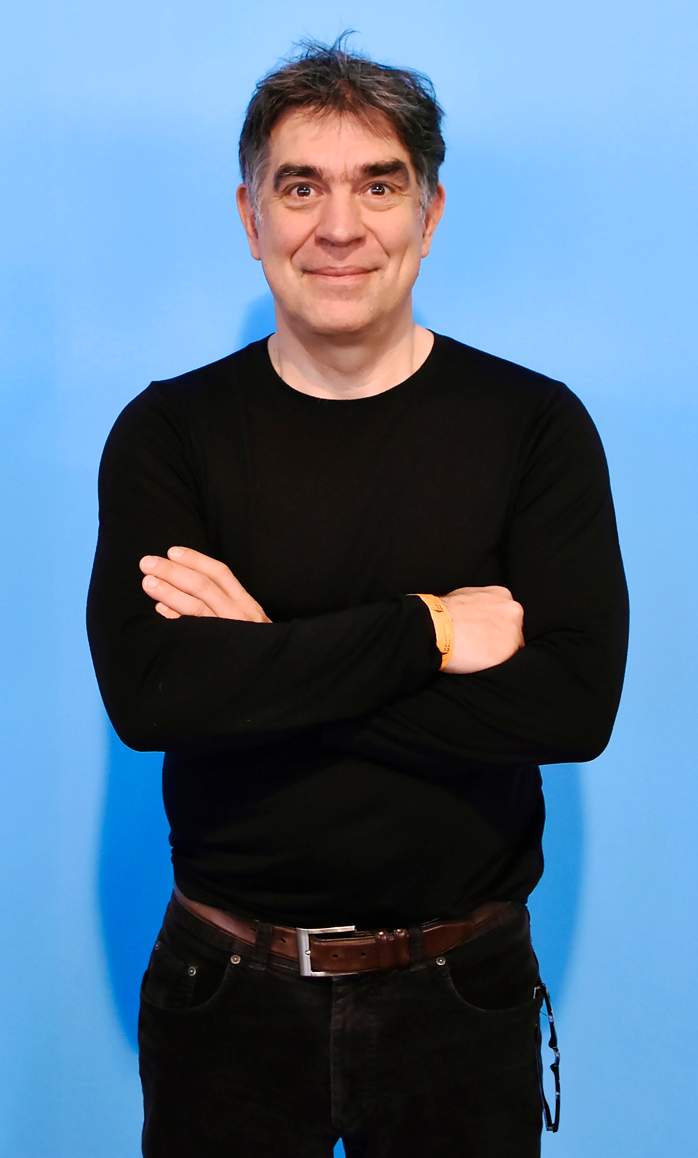 Marek Claassen
Co-founder, Limna
When the free-to-use Limna app, which estimates the value of an artwork based on the artist's exhibition history, launched last year, many viewed it with suspicion. For Berlin-based co-founder Marek Claassen, the idea was to make the field more accessible to buyers. As Limna prepares to debut new paid-for services, Claassen explains how valuing an artwork can be turned into a science.
What inspired Limna?
When I was a student in the 1990s, I discovered that there's a correlation between exhibition success and auction prices. We've created an algorithm that translates cultural significance into a price. It's something that every professional in the art world already did in their head.
How do you go about this?
The data goes back to the Salon des Refusés in 1863 [the impressionists show in Paris], the birthplace of the modern art market. We have a team of more than 20 people, mostly art historians, who verify each show and apply a value to it.
How has this been received?
There was some reluctance. Galleries need control because it's a small market of buyers and stock, and they put a lot into building artists' careers. But it's not scalable. People hire art advisors to navigate the art world; we're trying to give everybody an advisor.
limna.ai
---
media ––– ukraine
Reporting a crisis
Illia Ponomarenko is used to covering conflict, first for the Kyiv Post and now as defence reporter for news website Kyiv Independent. However, even though he grew up in the Donbas region of eastern Ukraine, where fighting has been taking place for more than eight years, covering a war that has reached his adopted hometown of Kyiv is different. "Donbas came to Kyiv with the snap of a finger in all its details – the atmosphere, the routine, this heaviness in the air," he says. "It's stressful because it's not something happening 500km away; it's happening right here and you've got nowhere else to go."
The Kyiv Independent was launched just four months before the war began by a group of reporters who had been fired by the Kyiv Post. Once the country's primary English-language outlet, the Post's owner sought to restrict the paper's editorial independence. Since then, the Independent has become the largest of several English-language publications operating in Ukraine; it was a key source of information in the first weeks of Russia's invasion. As monocle goes to print, its Twitter account has some 1.9 million followers. "It's a huge responsibility," says Ponomarenko. "I'm a regular guy, just an average journalist; and because of these events, you end up in the world's spotlight. Millions of people listen to and trust you so you can't let them down."
The website's staff were spread across Kyiv and safer parts of Ukraine in the days after the invasion. CEO Daryna Shevchenko said that they were in talks with outlets in European capitals should the team need to relocate. "It's hard to make long-term plans," she says. "I hear explosions all the time; I try to focus on what's going on right now."
That said, the Kyiv Independent does have dreams – and the means to fulfil them. Financial support has poured in from abroad and the newspaper had raised more than €1m through a Gofundme page. But for now, the focus remains on the present. "It's too late for contingency plans, the war has already happened," says Shevchenko. "We just know we have to survive."
kyivindependent.com
---
music ––– syria
Measuring tape
There was a time – after vinyl, before CDs – when the cassette tape was king of musical formats. In Syria, relaxed copyright laws, a growing economy and a vibrant music scene all contributed to a flourishing of the medium from the late 1970s to 2010, turning the country into one of the Middle East's most important producers of mixtapes. But the conflict and tyranny of the ensuing war endangered this important part of the country's cultural history. 
That's why, in 2018, Iraqi-US producer and musician Mark Gergis decided to create the Syrian Cassette Archives; they were joined the following year by Syrian researcher and DJ Yamen Mekdad.
"Cassettes really democratised everything," says Gergis. "They allowed people to record their music easily and cheaply, and to share it across Syria and the region." The London-based collection of some 700 tapes features everything from seasoned musicians to wedding performances and is a reminder of what life was once like in the country. The tapes aren't just meant to gather dust though. "We want people to have access to them," says Mekdad. The project has hosted DJ sets, exhibitions and events in Berlin and London. And with funding from prominent arts organisations, it looks like the tapes will get plenty more spins.
syriancassettearchives.org
---
Images: Volodymyr Petrov, Syrian Cassette Archives, Quim Sitja.