Briefing / Global
Business
Briefing
Rethinking Japanese express-train design and the Swiss app conquering paperless ticketing.
Back on track
japan — railways
Many businesses, including railways, have been hit hard by the pandemic. Companies are losing steady revenue from commuters and families due to remote working and schooling. In Japan this trend has exacerbated an already worrying long-term problem: the domestic market had been in decline, partly due to the nation's decreasing population. But now a fresh concept for new express trains might prove inspirational to others in the industry.
"Initially, we wanted to narrow the target but decided to focus on premium comfort to speak to all kinds of audiences"
Osaka-headquartered Kintetsu Railway runs commuter and tourism trains, covering cities such as Nara, Kyoto and Nagoya. One of the latest additions to its fleet is the Hinotori (which translates as Phoenix) express train, which debuted last spring to supplement the existing Urban-Liner express between Osaka and Nagoya. "It was getting old and we also wanted to rebrand our corporate image," says Naohiro Fukuda, a Kintetsu manager. The research showed that there were many business passengers but that others used the service for leisure, especially at weekends. "Initially, we wanted to narrow the target but decided to focus on premium comfort to speak to all kinds of audiences."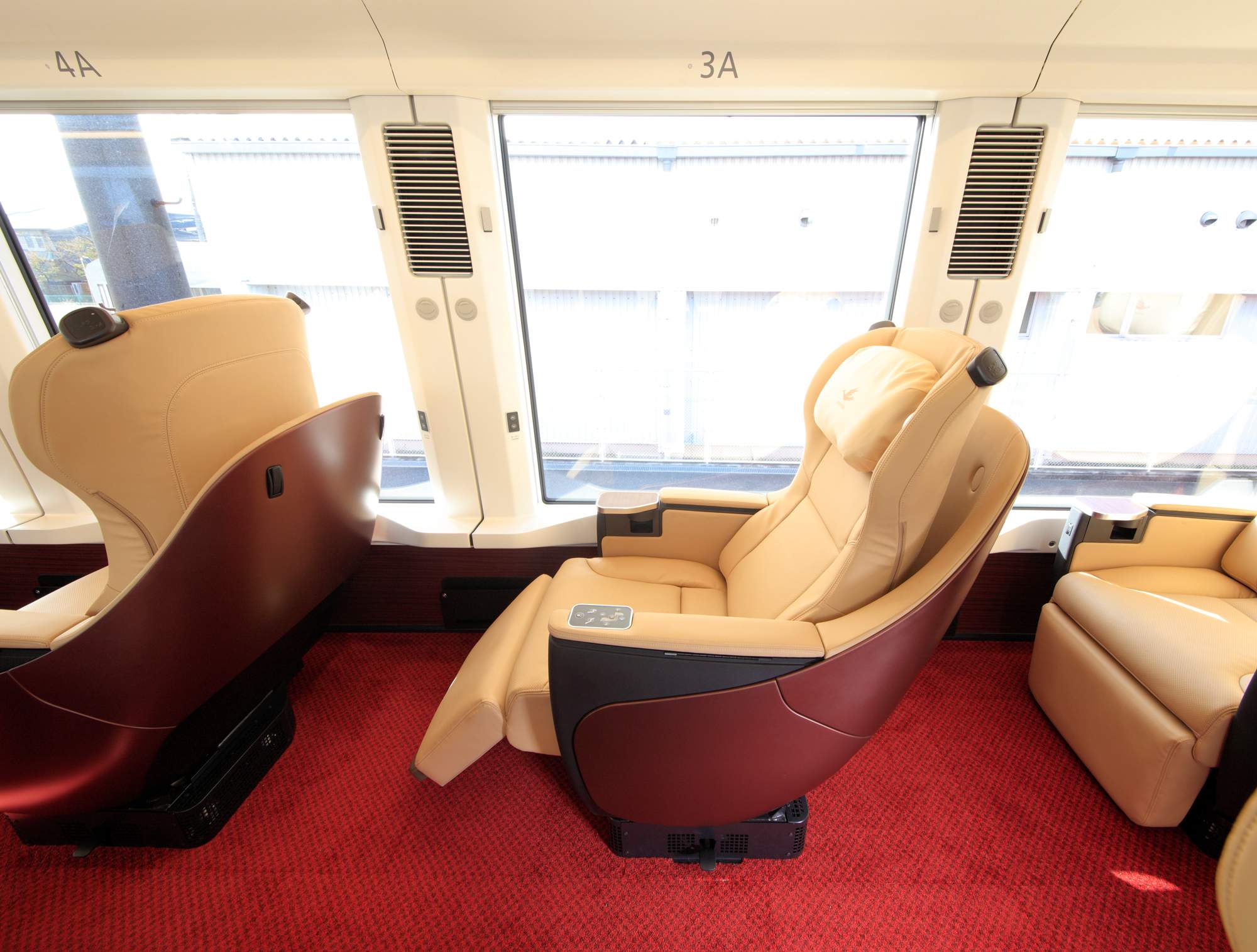 Finding a small gap in the market and doing it better proved a smart solution. "Shinkansen connects Osaka and Nagoya in less than an hour, whereas it takes Hinotori two hours," says Fukuda. "We don't compete with them in speed." Instead, the team commissioned GK Industrial Design, a renowned design studio in Tokyo, to develop a new train. "We worked very hard on making the seats comfortable," says Fukuda. The entire train is kitted out with airplane- style "shell" seating across all premium and regular cars – the first set-up of its kind in Japan. "It was a big decision because having more personal space meant less passenger capacity on the train," says Fukuda. The fare might be higher than other express trains on the same line but having a usp has proven to be the key to success. 
kintetsu.co.jp
Why it works:
1.
Cabins feel luxurious with leather seats in premium that have space to recline.
2.
Passengers are provided with a great sense of space thanks to exceptionally large picture windows.
Business vision
netherlands — eyewear
Spectacle brands rarely cross into the contact lenses market. "We realised that about 50 per cent of our customers use contacts," says Mark de Lange, ceo and founder of Dutch eyewear brand Ace & Tate. "By not making our own, we were essentially sending them to another company." After 18 months of r&d, the brand launched its own line in April.
"Comfort was a priority," says De Lange. And the aesthetic is also a cut above most contact lenses, featuring punchy graphic packaging. Waste is reduced by removing plastic containers and using only recyclable materials. The goal is to have contacts account for 20 per cent of Ace & Tate's overall sales by 2025. That's 20/20 vision. 
aceandtate.com
Europe in figures
Projected revenue of eyewear market in 2021: €32bn
Projected growth of market: 3.5 per cent per year Projected revenue of spectacle lens market in 2021: €15.6bn
Projected revenue of contact lenses market in 2021: €3.8bn
Make your mark
london — personal branding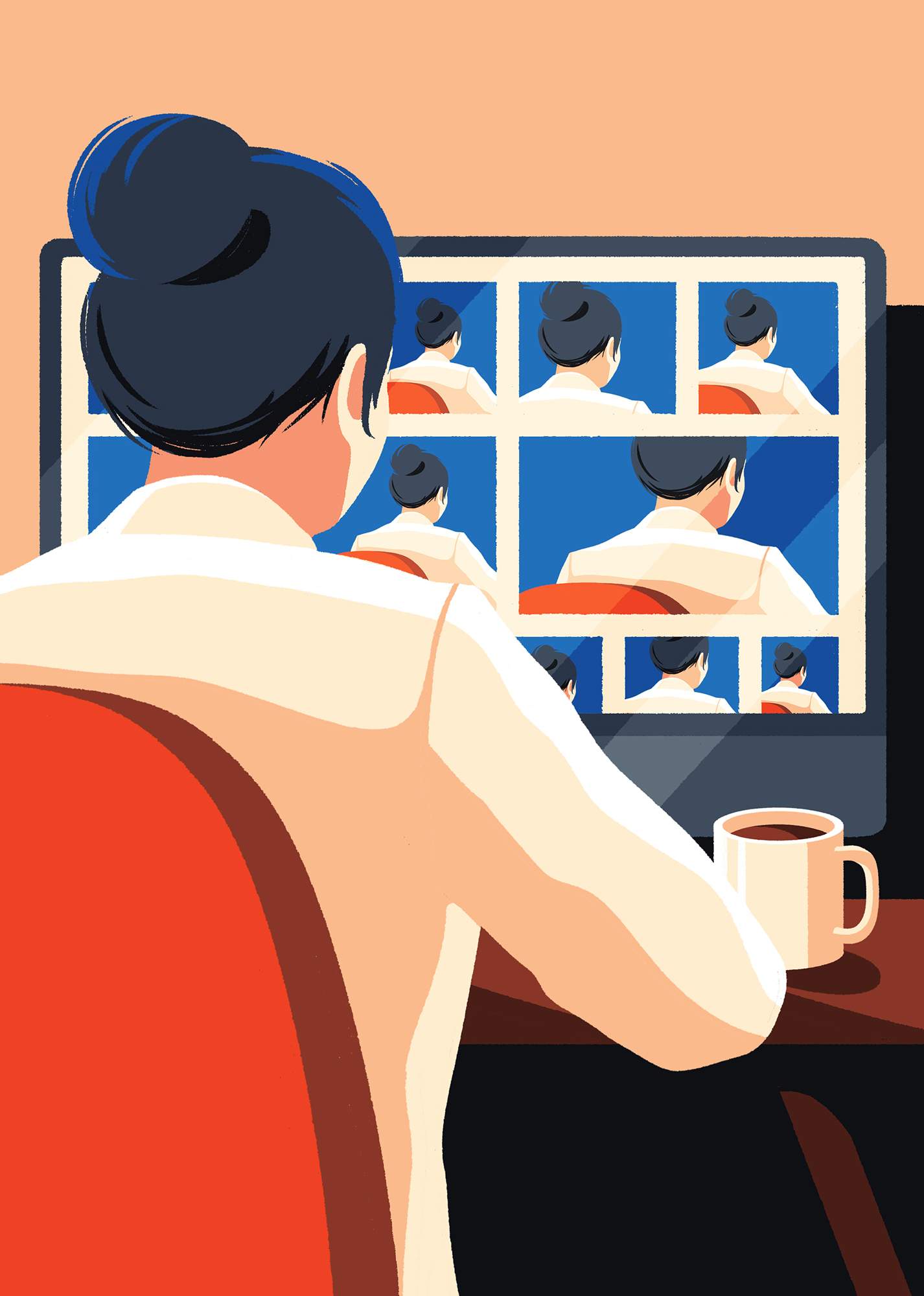 According to founder Andrew Wessels, The Marque gives its clients – leaders in their fields, from business chiefs to sports stars – the opportunity to "control their online narrative" by helping them to compile a profile. Wessels adds that when the company started in 2014, many of his clients hadn't even Googled themselves. "The profile was deemed as nice to have but not essential," says the South African, who is a former professional cricketer.
Wessels says that the pandemic has accelerated this change with more people than ever caring that their "digital twin" should be every bit as meticulously presented as their real-world image. He says that The Marque, which is based in London, has been booming, and now has more than 500 clients around the world.
So is it McKinsey-style management for a digital age or simply a high-end LinkedIn? Wessels argues that The Marque is neither of these. On a basic level, The Marque hosts a profile page (it's not a social network) and then works on search-engine optimisation to ensure that the profile appears near the top of the hitlist when you're the subject of an online search.
This basic service costs about €3,400 a year but deeper dives are also available, including a "digital briefcase" that includes monthly reports based on "24-hour listening" and promises to expose any reputational threats, including the now prevalent menace of fake news.
"It's quite scary how open people have left themselves on the internet," says Wessels. And if recent reports of Boris Johnson's mobile phone number being on the internet are anything to go by, it goes right to the top.
themarque.com
---
Fly right
us & uk — travel
The US's newest airline is set to launch routes from London to Europe this summer. Aero aims to bridge the gap between commercial and private aviation. Its fleet of 16-seater retrofitted Embraers, currently whisk passengers from Van Nuys Airport in Los Angeles to destinations including Aspen, Jackson Hole and Napa. "For too long flying has become the arduous bit, the means to the end before the actual holiday begins," says ceo Uma Subramanian. She says, "Aero is about bringing back the golden age of travel." The firm certainly has a Pan Am nostalgia to it. The experience supposedly begins when tickets are bought (from $1,000 one way, far less than a private jet). Tempted? An onboard cocktail awaits.
aero.com
Paying the bill
switzerland — smart tickets
Swiss technology firm Fairtiq – pioneer of mobile phone-enabled paperless ticketing – plans to move into the North American market. The Bern-based firm, which just celebrated its fifth birthday, has grown from a team of six to 70.
Already used in European markets including Switzerland, Liechtenstein and parts of Germany and Austria, the ingenious part is its simplicity. Instead of buying a ticket before travelling, users swipe to start a journey once they are on public transport and then swipe to end it – the app's gps works out the rest. Others are realising that they can't compete. Last year, Swiss railway company bls decided to abandon developing its Lezzgo app in favour of using Fairtiq.
fairtiq.com
Opening gambit
dublin — gifts
After letting his apartment on Airbnb, Irish entrepreneur Jonathan Legge noticed that his guests received presents from the company as compensation for previous bad experiences. The interaction made him wonder whether there might be a market for well-made gifts.
In 2017 he started Dublin-based &Open with co-founders Ciara Flood and his brother Mark (pictured on right, with Flood and Jonathan). There are more than 30 employees now, and plans to double that number by the end of the year thanks to another round of seed funding launching this summer.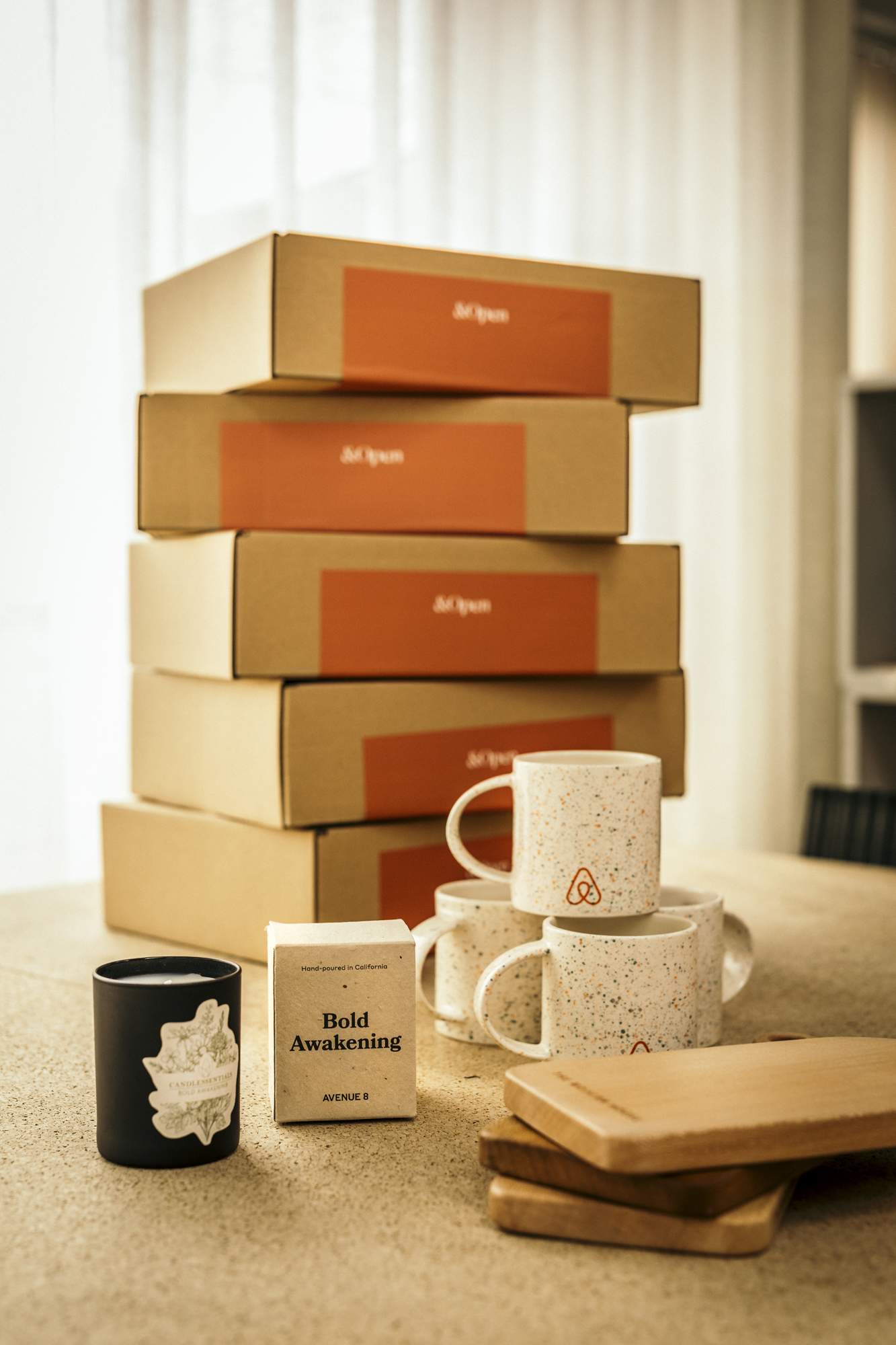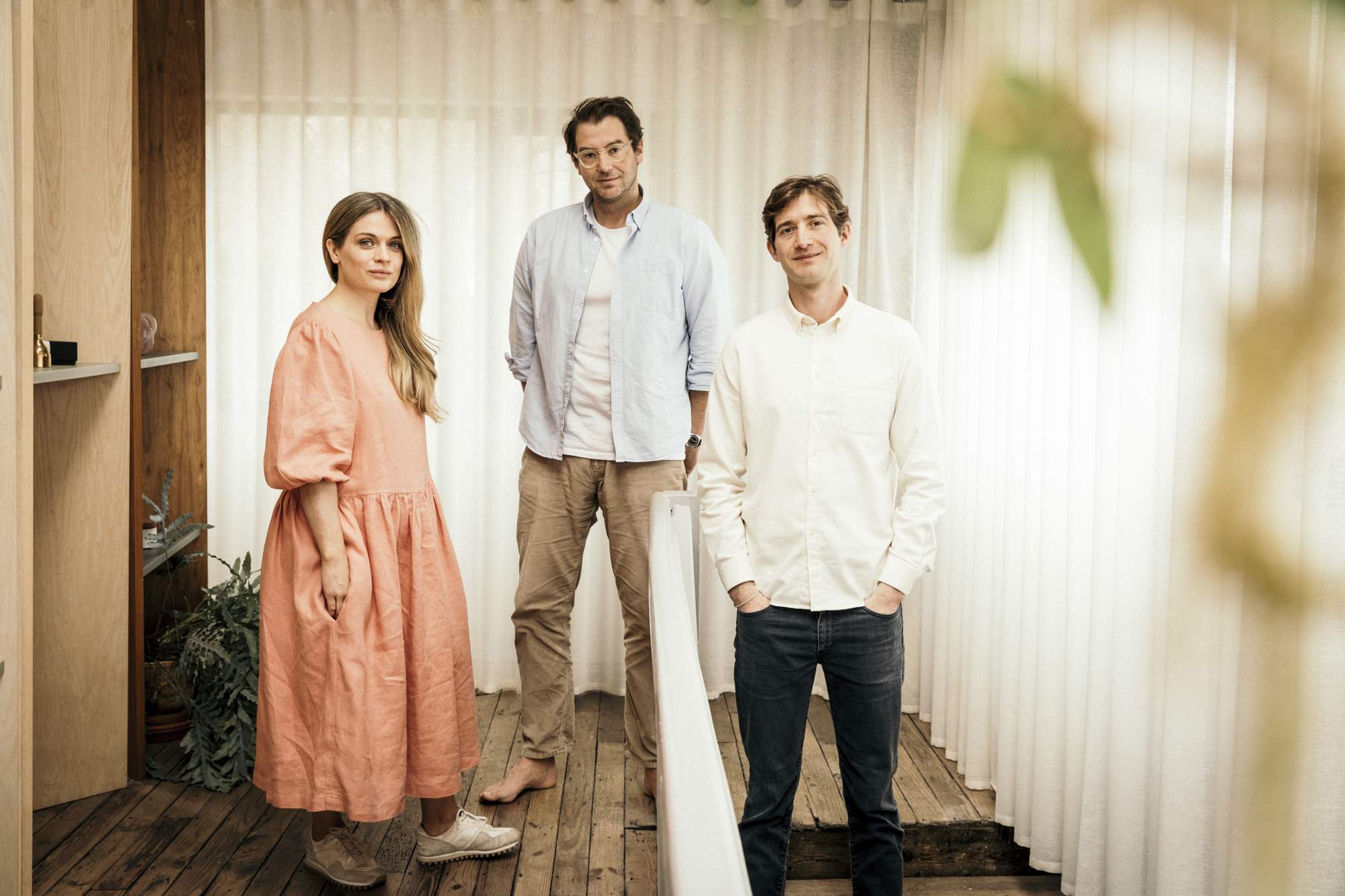 A designer by training, Legge had already run a retail platform that championed the work of small makers but sensed that there was space to connect companies with meaningful gifts on a larger scale. The firm's first client? Airbnb. Within a year of starting, &Open was distributing more than 2,000 well-made gifts a week across 30 countries. Its clients include international firms such as Calm and Spotify, and it delivers more than 300,000 presents a year. These might include handmade ceramics (fulfilled in the US, Africa, Middle East and Australasia by regional craftspeople) or digital subscriptions from companies to staff or customers. It also includes the option to make donations to charities instead of physical gifts.
"The way we interact with brands has changed," says Legge. "You can cross Manhattan hopping in and out of Uber and Lyft vehicles, and you're loyal to neither. The human touch can cut through our digital world. Our mission is to help companies forge those relationships with staff and customers, and create a powerful message: that they matter."
andopen.co
Studio time
new york — music
Patrick Panich and Matt Bray had long dreamt of building their own studio. The lockdown lost them their livelihoods but the time was right to build the business. "We'd talked about it for so long and thought, 'If not now, when?'" says Panich. They created Sosh Studios, where, as Panich puts it, you can "release your project without going broke". Its below-market studio prices – capped at $80 (€66) an hour – make a refreshing model.
In less than a year it has logged close to 1,000 production hours. Sosh isn't limited to recording; plans include pop-up events with chefs, comedians and musicians. The events will benefit the Brooklyn area and provide a platform for performers and artisans.
soshstudios.com
Photographer: Tristan Hutchinson, Levi Mandel. Images: Courtesy of Ace & Tate, FAIRTIQ, Kintetsu Railway Co., Ltd. Illustrator: Raphaelle Martin