Mobility. UAE / UAE
Back on track
In no time at all, Dubai has built a smart public-transport system that is showing the other car-centric cities how it can be done. Jump onboard.
Modern rail travel rolled into the UAE in April 2009, high on fanfare but fairly low on functionality. The maiden voyage of the Palm Monorail was a triumphant moment: the sleek driverless train trundled up the trunk of the Palm Jumeirah, giving those onboard views of the ritzy, villa-laden fronds of this man-made island. However, it wasn't all that useful: the mainland station was marooned and only accessible by car and the train just went to the Atlantis hotel and back. The monorail was more of a pleasure ride than proper public transport, which led some to question whether the UAE was really serious about tempting people out of their cars and onto the rails. 
The picture today is quite different. The Dubai Metro, which has 47 stations, serves commuters with two lines and tram arteries that reach residential and industrial areas. It has also proved to be an engine for the economy as tourists can now get around easily. What's more, the values of houses near stations shot up by more than 50 per cent in the first decade of the Metro's operation. In little more than a decade, Dubai has built an enviable public-transport network that is showing other cities in the region how it can be done.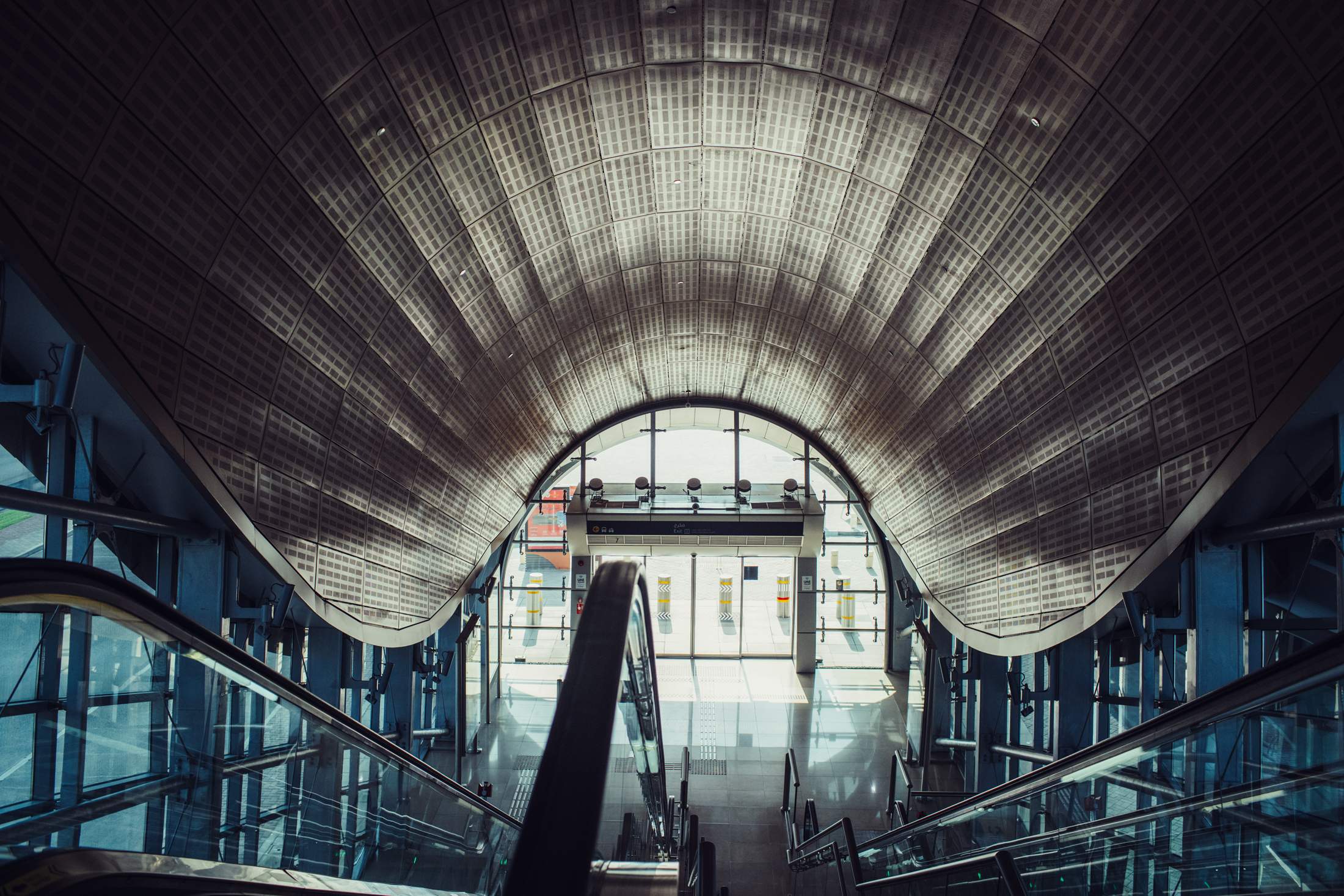 It's fair to say that the car still rules here. Sheikh Zayed Road, the main artery running to Abu Dhabi, is a snarl-up come sunset, with more than half a million cars zipping back and forth every day. In the capital, a long-planned light-rail network hasn't yet broken ground. 
Meanwhile, there's a broader vision for trains, which are set to connect the seven emirates. In March, Etihad Rail announced that 900km of track had been laid on its forthcoming freight and passenger network, running from Oman to the Saudi border. It will be some years before passengers are hopping aboard but the new line is a major logistical link, with the goal of raising industrial contributions to GDP by $81.7bn (€77.6bn) by 2031. That might all sound ambitious but the UAE is tracking well. 
---
Monocle meets Wolfi Hohmann (pictured) at 05.00, as he and more than 100 of the so-called Dubai Roadsters gather for their Sunday cycle into the desert. They clock at least 85km, which takes three hours and includes a water break to watch the sunrise. 
Hohmann arrived in the UAE from Germany in 2002 with a 12-metre container, half of which was packed with furniture and the rest brimming with bicycles. At that time, the appetite for cycling here was limited – partly due to infrastructure, partly because of the lack of shade. Today, Hohmann's bike shop, Wolfi's, has nine locations in Abu Dhabi and Dubai. "By 2026 I want every child in the UAE to be able to ride a bike," he says.
Seeding cycling culture in these conditions has been an uphill struggle. Hohmann confessed that despite moving his family here, he only had a "plan A" but decades into his venture, he looks rather comfortable in the saddle. With royal backing, investment in cycling has ramped up, with more than 20 cycling tracks in operation in Dubai. In turn, success at all levels has followed. Members of UAE's Team Emirates claimed second and third at the 2023 Tour de France.
The country is some way off having a bike in every home but Hohmann's shops are helping to get things (and people) moving under their own steam.