Neighbourhood 03. UAE / UAE
Life's a beach
The districts spanning the Jumeirah Beach Road are some of the city's most pleasant, where green space is ample, floor plans are generous and imaginative shopping and dining options are in plentiful supply.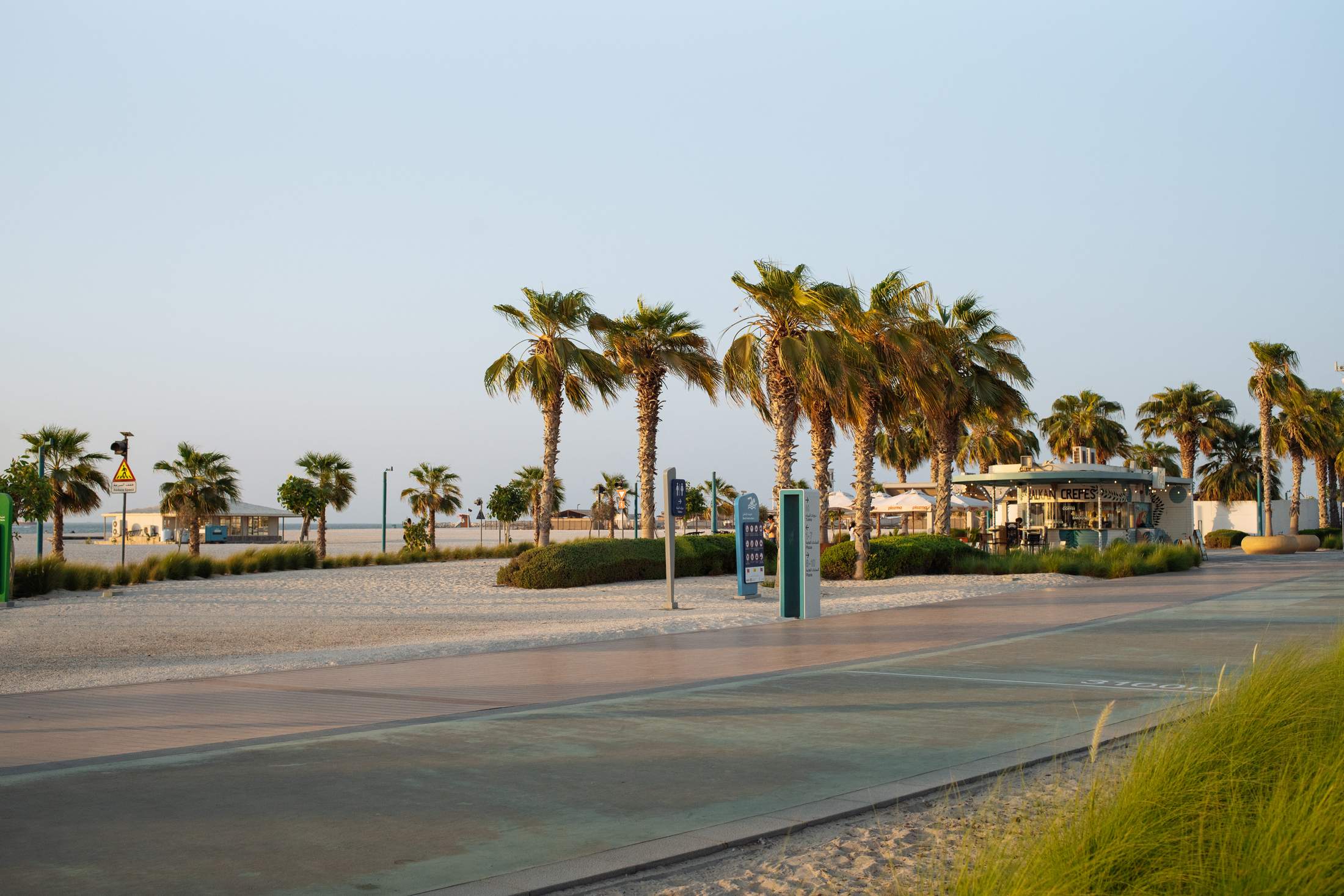 The laidback low-rise neighbourhood that runs along Jumeirah Beach Road is everything that Downtown Dubai isn't. Back in the 1970s, it was one of the city's first residential communities, benefiting from space and proximity to the beach. Today the 26km-long road runs roughly from the Dubai Dry Docks in the northeast down to Dubai Marina in the southwest, but when most people refer to the "Beach Road" they usually mean the stretch between the seaside neighbourhoods of Jumeirah and Umm Suqeim. 
This is one of Dubai's most liveable areas (for those with deeper pockets, at least), home to a mix of Emiratis and international residents who live in smart villa compounds, small apartment complexes or standalone beach homes. "Our bungalow is on the corner of a beautiful ungated community of 118 villas built in 1991," says resident Akshay Sardana, director of cfs Group. "It's reminiscent of a time when houses in the uae were built solid on larger plots of land, ceilings were high and every room accessed the garden." Having grown up in the area, Sardana knew that he wanted to raise his family here. "Our kids skate, bike and walk to school. If you ask our seven-year-old, Rai, what makes his neighbourhood special, he'll tell you it's his friends from all over the world, perhaps with a skew towards the French in our quarter."
At first glance, the Beach Road seems like a strip of cosmetic surgery clinics and a handful of luxury resorts – but there's way more to it. The neighbourhood is home to the Etihad Museum, commemorating the 1971 signing of the treaty that united the emirates, as well as the largely overlooked ruins of a 1,000-year-old caravanserai (an ancient roadside inn where travellers rested). It's also a treat for birdwatchers – hoopoes, bee-eaters and bulbuls flutter around the flower-filled gardens of the compounds, as if mimicking the residents who flock to the area's many speciality coffee shops.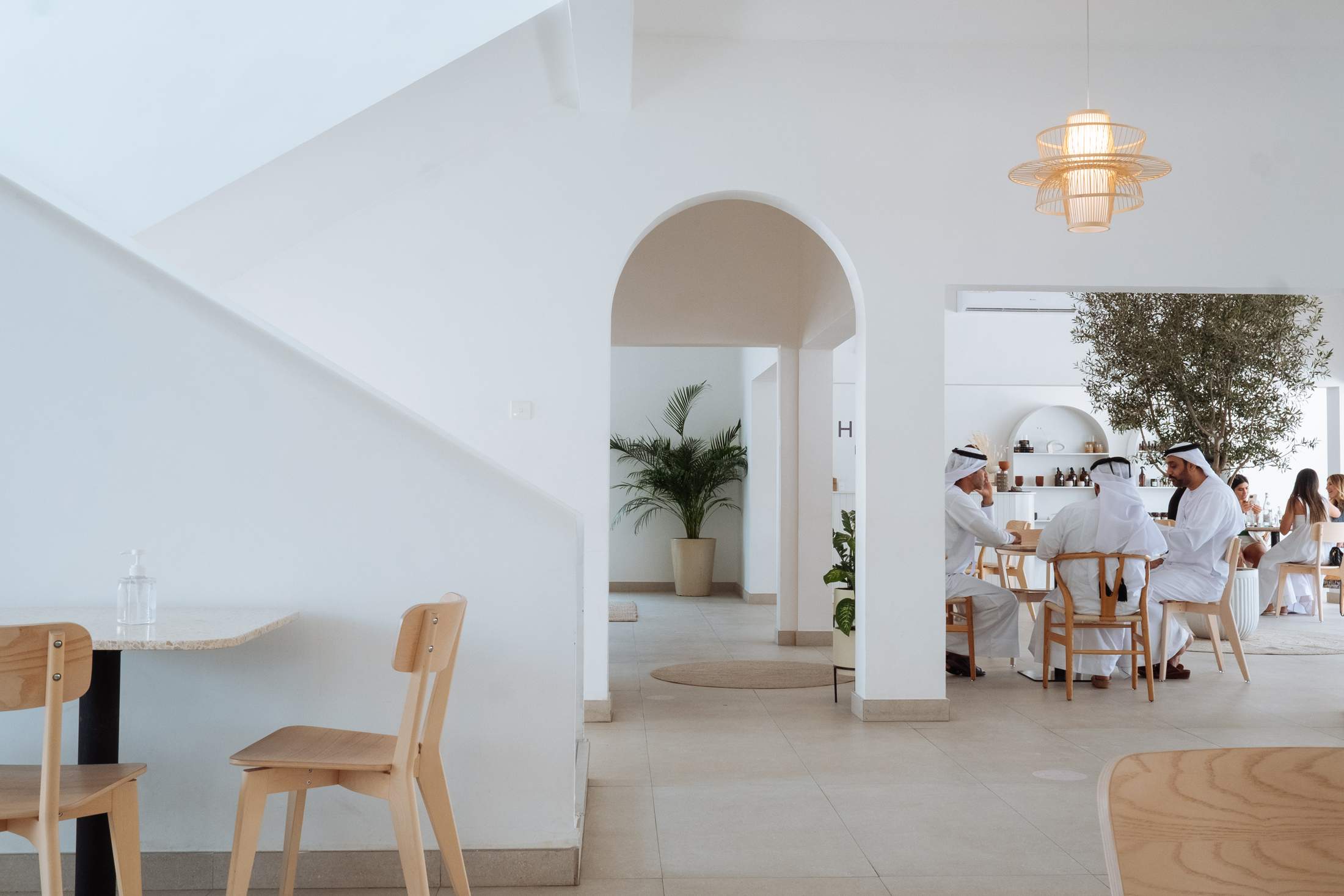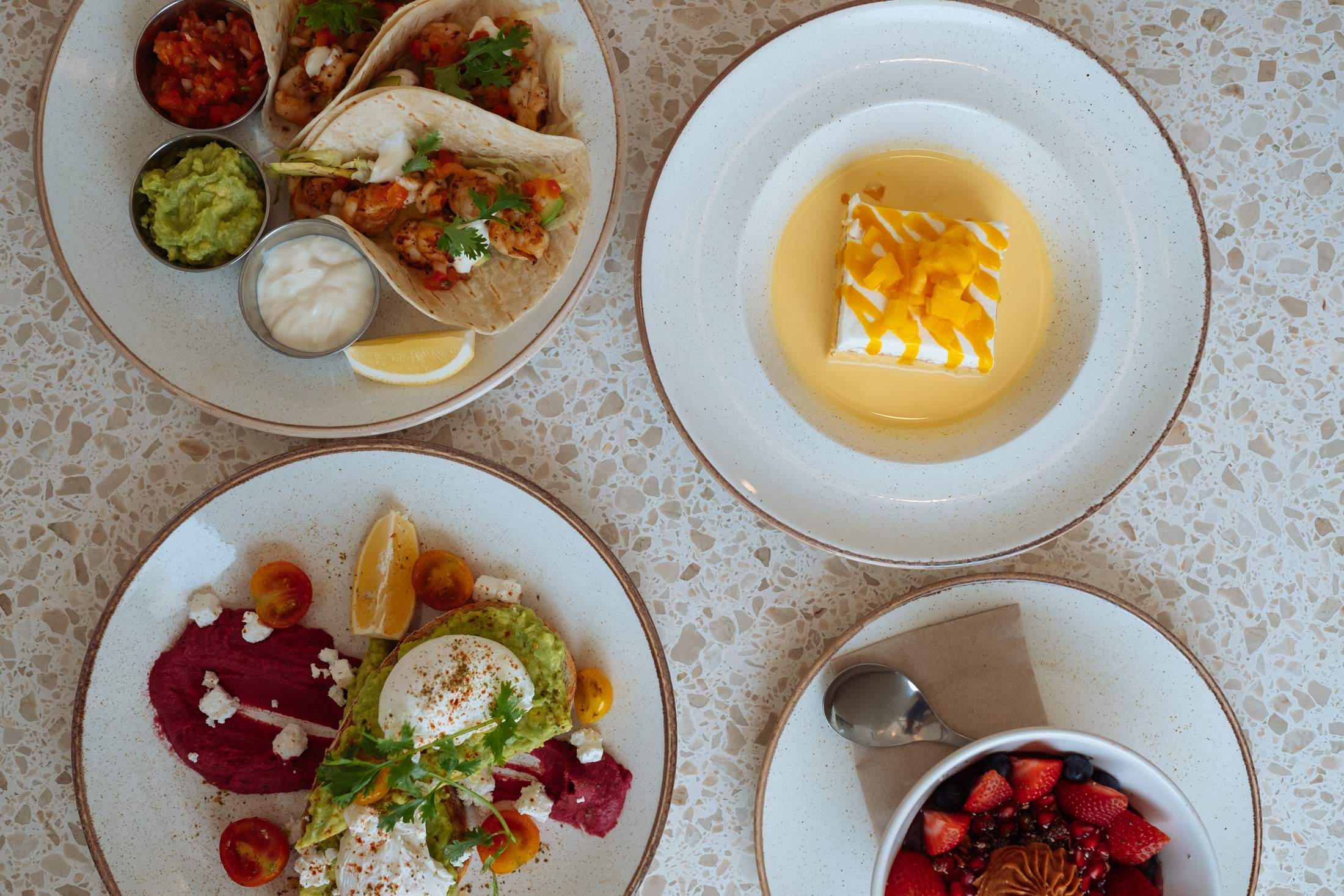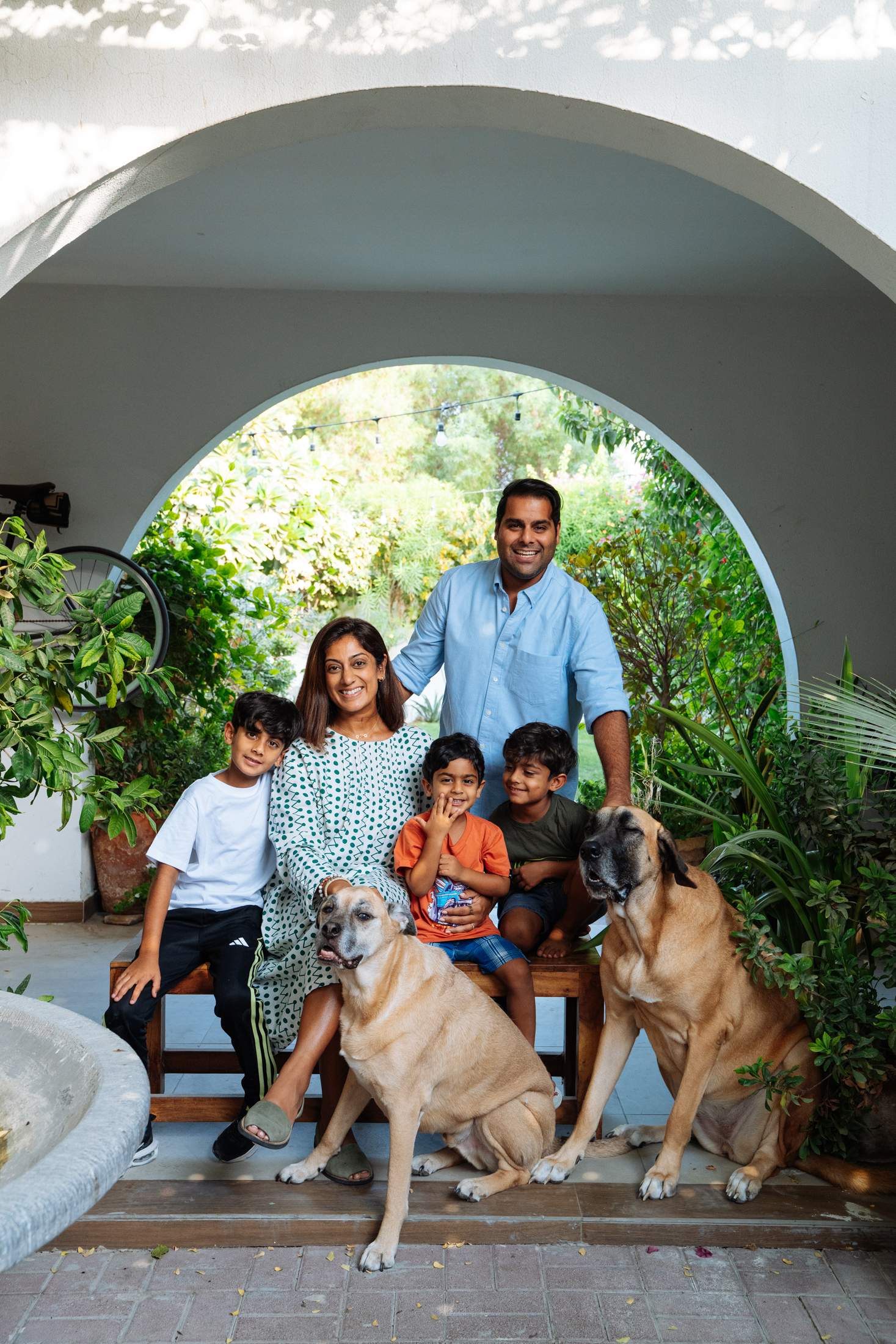 If you're here to explore, start at one of the old-school villas now reborn as cafés and concept stores, such as Café Villa 515 – which has a leafy courtyard and on-site perfume lab – or Heal, beloved by Jumeirah locals for its breakfasts and peanut-butter tarts. Or seek out To The Moon & Back, a cosy café, hidden in a retro low-rise apartment block, which draws a creative crowd to its Australian-style coffee and pop-up pie days. For eclectic fashion, accessories and homeware, visit Comptoir 102 and Kulture House, a pair of stylishly renovated villas almost next door to each other. The former houses an organic café, while the latter offers comfort food and lavender lattes.
For a more substantial meal, Chef Akmal Anuar's 11 Woodfire breathes new life into a former garden centre. Its menu of flame-cooked veggies, seafood and meat, served alongside creative alcohol-free cocktails, earned the restaurant a Michelin star just months after opening. Anuar has had his family home in the neighbourhood for the past few years. "The best part of living here is that I feel I'm in between the old and the new Dubai," he says. 
Address book
There is a certain windswept elegance to the Beach Road, where you're just as likely to find sophisticated restaurants as you are foodtrucks and watersports.
---
Eat and drink:
Arabian Tea House
Sip karak tea in view of the ruins of the Jumeirah Archaeological Site, which dates back to the 9th century.
arabianteahouse.com
Salt
On Kite Beach, Dubai's original burger truck still serves some of the city's best Wagyu – and also now plant-based – burgers.
Kite Beach, 2C Street, Umm Suqeim 1
Mimi Kakushi
A sultry spot for sushi, sashimi and saké, with dazzling interiors inspired by the 1920s Japanese jazz era.
mimikakushi.ae
---
Visit:
Kitesurf School Dubai
Take advantage of Dubai's year-round warm waters and learn to kitesurf, wing foil or sup.
kitesurf.ae
Burj Al Arab
Whether it is to your taste or not, this sail-shaped hotel is a Dubai icon. Make a restaurant reservation or join a tour to see inside.
jumeirah.com
---
Heritage sites and eastern influences. 
Trundle around the rocky Hajar mountains to the east of the UAE and you'll reach the emirate of Fujairah. It is located entirely on the east coast that hugs the Gulf of Oman for about 70km from the capital, Fujairah City, to Dibba in the North. The emirate is best known for resort hotels, natural beauty and tourist attractions, but with a population of more than 300,000 there is a lively community and plenty of people moving to this quieter corner of the UAE. Local industries include cement and mining, which supply materials for the building industry across the country but Fujairah is also home to a free-trade zone and offers people who don't need to commute with beautiful surroundings. Being the only emirate to entirely overlook the east coast of the UAE, there's also an onus on goods that come across the Indian Ocean, to and from more than 50 countries. There are plenty of housing options, including villas and apartments, which are often much more affordable than their equivalents in Dubai and Abu Dhabi. The suburb of Al Faseel in northern Fujairah is a family-friendly place with plenty of amenities and its modern infrastructure provides ease of commuting to neighbouring areas of the city. There are also plenty of good places to eat – often linked to resort hotels and malls – but one that stands out is The Orangery. Located in Fujairah Tower it offers a home away from home taste of European cuisine. History is extremely important in the area, which is home to the nation's oldest standing mosque: Al Bidya. This Unesco World Heritage site was built in the 15th century and remains in use today.