Editor's Letter / Global
Business case
Tyler Brûlé takes stock of where we are now and how we should move forwards. Let's go!
How about we start this issue by taking stock of where we are? What do you say? Are you mentally prepared? Sitting comfortably with something gently chilled in easy reach? I'll go first.
It's early August and I'm in my apartment in Zürich. We've just had a little summer storm and you can smell the sweet scent of the nearby fields and forests wafting into town. Down below, there's life on the street and I feel that things aren't that different from a year ago. Sure, there are Plexiglas screens in some restaurants and masks on public transport but daily interactions seem back to where they should be: cautious people nod or make funny waving motions; the more adventurous are shaking hands but quickly reaching for the alcohol dispenser; and the more decadent are kissing and carrying on where they left off mid-March. In my personal life, I can swim in a well-managed public bathing club and enjoy all the freedoms that befit a country that prides itself on placing considerable emphasis on personal responsibility.
On the business front, I'm happy that we're based in a nation that wants to be open for business and is taking a few, thought-through risks to ensure that the wheels of the economy keep churning and international commerce can continue. On the work front, almost all offices are back at full capacity with only the multinationals maintaining home-working and keeping staff within Switzerland's frontiers. Since the start of the pandemic the federal government has gone out of its way to allow foreigners to fly in for essential business – board meetings, presentations, legal signings and deal closings – and to make things happen with a minimum of bureaucratic fuss. While March, April and May were tricky for new business, we've noticed an uptick in subscriptions and, as you'll note from this issue, advertising has not only bounced back but has surpassed last year in double digits. Since May we've hosted a number of events, all within government guidance, in Zürich, Merano (yes, our shop is open and Linda is waiting to see you!) and London. In short, things are moving – as they should be.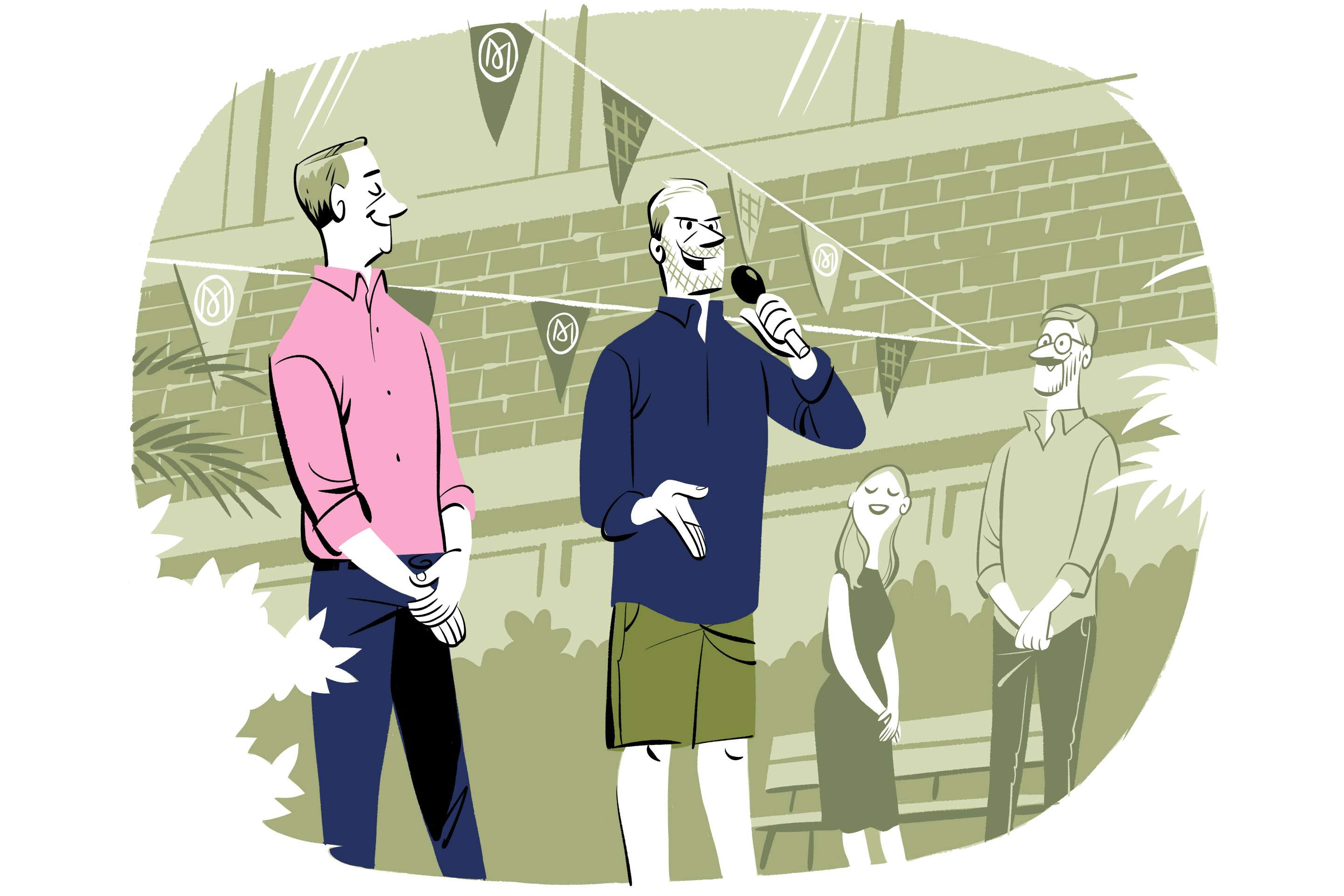 If you've been following this page and my Sunday column in The Weekend Edition (you can sign up at monocle.com/minute) then you'll be very aware that I've been a supporter of a pragmatic yet pro-business approach to how we need to navigate through this prickly period. I'm not big on nannying governments (of which there are too many), politically correct plasters that fail to identify communities that are more at risk or don't follow the rules, poor government comms and ass-covering in all its guises.
A few weeks ago I bumped into a friend who's a key figure in architecture and urbanism, and he suggested that the bigger crisis out of all of this is that it will further create a culture of risk-aversion and that a new generation is being raised to only operate in environments that are 100 per cent safe. We discussed this topic at length on a sunny Saturday in July and his conclusion was that the winning companies and nations would be those that decided to open up and take a few risks in order to coax along wider tracts of society.
It's in this same spirit that we set about commissioning, snapping and illustrating this issue. In line with our cover call, "Let's Get Moving", our editors, writers and correspondents have been out in the world doing exactly what they're supposed to do day in, day out: be witness to what's going on in the world, eavesdrop on conversations across the aisle and keep their eyes peeled for all that's new and overlooked. You might well disagree with our bullish approach but I'd ask, what's the alternative? Can you really afford to stay away from your clients for a year? Are you winning a lot of new business on endless video conferences? And what about all the great things that serendipitously land on your lap by being at a dinner, on the tram or by the pool? It's for these reasons and many more that I hope to see you in St Moritz from 16 to 18 September when we host a real, live conference at one of the better hotels in the Alps. For more information, drop Hannah Grundy a note at hg@monocle.com and, as usual, send all comments and tips my way at tb@monocle.com. Cheers and thank you for your support.