Report / Tokyo
Press ahead
Publishing granddaddy Magazine House has helped guide Japan's cultural conversation with a stable of timely titles. Monocle met the president for a lesson in vitality and to discuss print's place in a digital world.
Tsutomu Ishizaki is just what a publishing grandee should be: dapper, witty and experienced enough to handle whatever the digital world throws at print and paper. He is the man at the helm of the Japanese lifestyle and fashion publisher Magazine House, which means he is in charge of more than 200 full-time staff, a book division and a stable of iconic magazine titles. He is also chairman of the Japan Magazine Publishers Association, navigating his peers through the choppy waters of the new media era.
Magazine House – celebrating its 70th birthday this year – occupies unobtrusive digs on a slender back street in Higashi Ginza, a few steps behind Tokyo's most famous kabuki theatre. Cross over Showa Dori and you would be in Ginza proper, a far glossier proposition. But at Magazine House there is more of an old-fashioned feel and you sense the staff like it that way. Inside are the editorial homes of magazines that many Japanese have grown up with, including Popeye, the fashion magazine "for city boys", Brutus, the thinking man's fortnightly and Ginza, a women's magazine with an eye beyond the world of frocks. Ishizaki sits at the top in comfortably lived-in quarters piled high with books and papered with photographs.
These are testing times for anyone in print as the medium grapples with rival forms of entertainment and the relentless pressure to turn hard-copy magazines into digital money-makers. For all its hi-tech genius, Japan is reluctant to turn away from ink and there is no sense of urgency or impending digital takeover. Ishizaki takes a laissez-faire approach to digital strategy, leaving it to each editor to decide whether to run a digital edition.
"Japan's print culture goes back hundreds of years," he says. "That won't change soon. It might look like Japanese magazines are behind on the digital front but that's partly because the people involved in the print business here take it very seriously and want to do it properly. Of course, if someone can create a model that makes money out of digital then more people will shift there but we'd never give up on print."
The company was founded by Kinosuke Iwahori and Tatsuo Shimizu in October 1945 and bravura is in its DNA. Those desolate times when the city had been all but obliterated by bombing might seem an odd moment to start an upbeat publishing venture but the enterprising duo thought it was just what Tokyo's youth needed.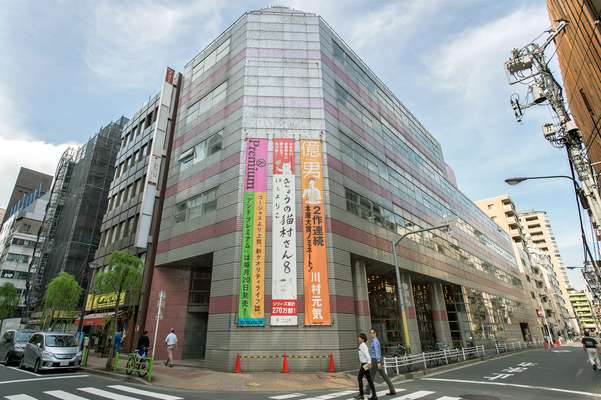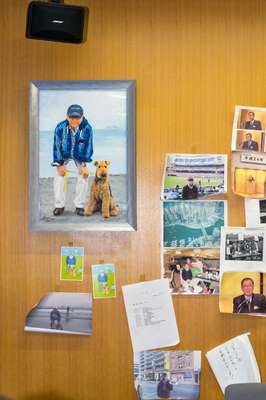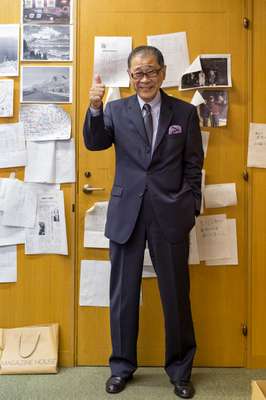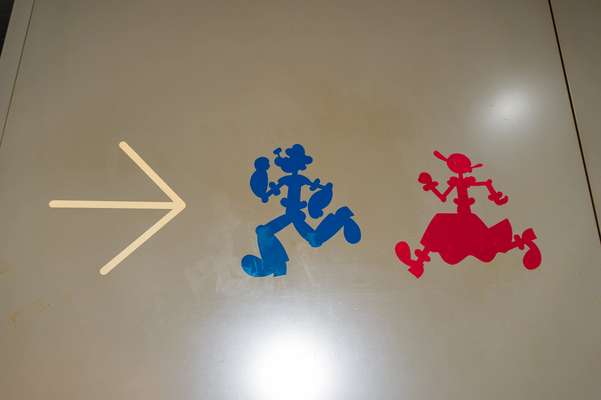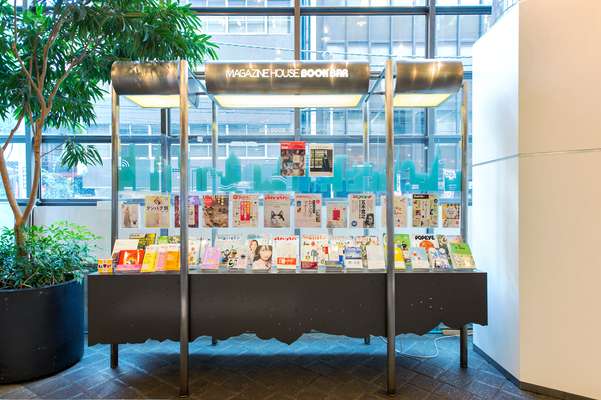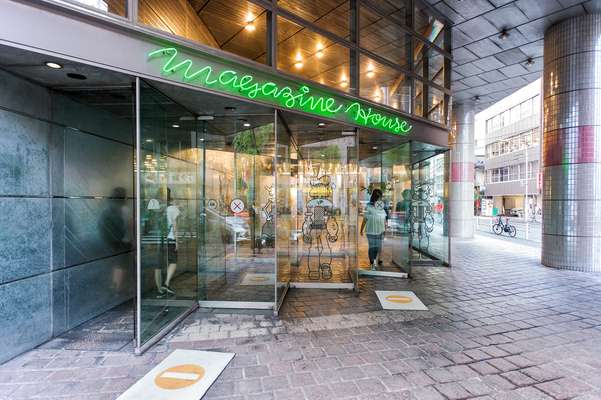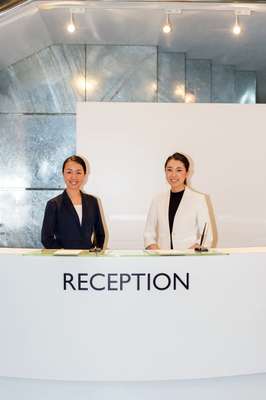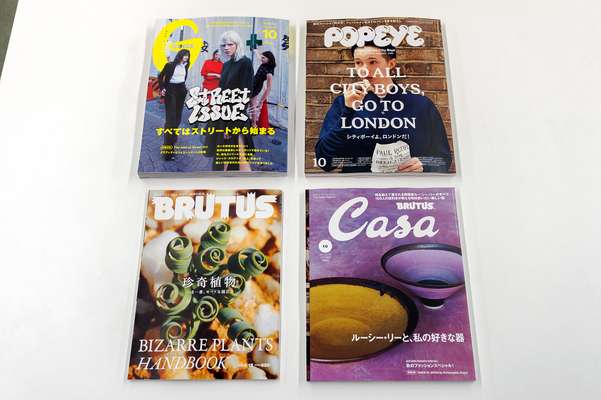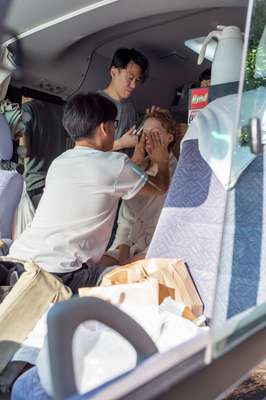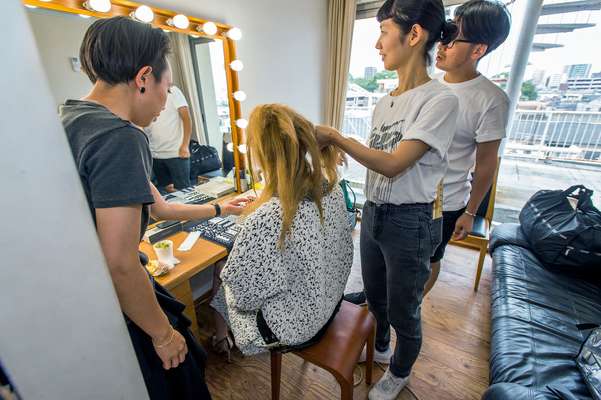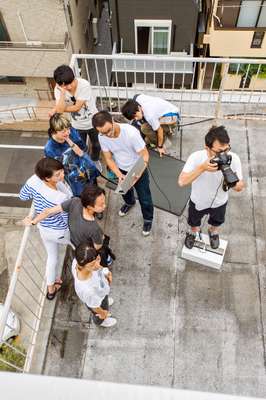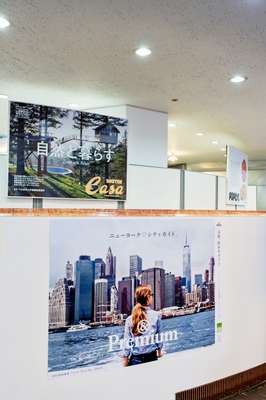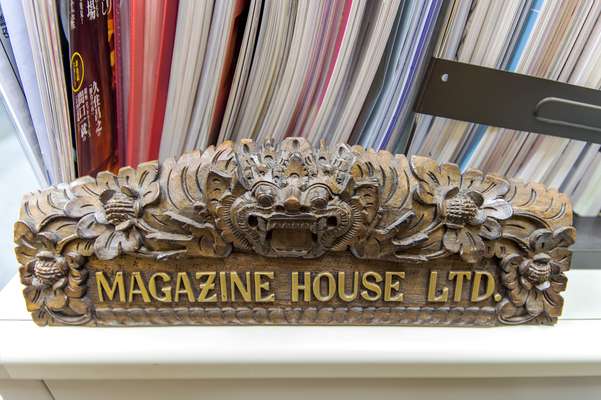 Their gumption was rewarded. Starting in November 1945 with a magazine called Heibon and then Heibon Weekly in 1959, Magazine House went on to chronicle – and often shape – popular culture through those dark years and into the modern era. In 1964, Iwahori and Shimizu launched the all-conquering Heibon Punch, a men's weekly covering politics, fashion, cars, sex and everything in between. It was read by teenage boys all over Japan and was soon selling a million copies every week. No other publisher could touch Magazine House's influence on the tastes and fashions of young Japanese.
"The older I get the more I appreciate and respect what they were trying to achieve," says Ishizaki, who has been at Magazine House since 1969 and president since 2002. "That I am in this position now goes back to those two."
Back in 1964 Ishizaki was one of those young blades who hung on every word of Heibon Punch, even if his head was then full of sport and a memorable first date at the Tokyo Olympics. "I was in my last year of senior high school when Heibon Punch was launched; it's no exaggeration to say it changed youth culture in Japan," he says. "I was really shocked when I saw it and decided that one day I was going to work for this company."
Ishizaki started out in sales before moving onto the editorial desk of Anan. "It was very avant-garde back then; the opposite of my sporty world at university and I loved it," he says. Next came Popeye and Brutus and finally running the book division. He has spent his entire working life at Magazine House but he is no sentimentalist (at least not entirely), nor is he one to rest on his laurels. "I have a responsibility to look after the livelihoods of the people who work here," he says.
Ishizaki is not afraid to close a magazine if necessary. "It's a difficult decision but you can't be emotional about it; you just have to look at the figures." Lips and Boao were both consigned to history but other titles have been given new life after a rethink and redesign. Popeye, which started in 1976 and is a hero publication to any man in his forties, was relaunched to great fanfare in 2012. So too was Ginza, which was revived by a new editor and an editorial makeover.
Intervention is a delicate business. "Editors in chief in Japan have a lot of say over every aspect of their magazines, including the financing, but if a publication is struggling we might have to make changes, either to personnel or to the finished product." Where a simple firing works elsewhere, at Magazine House, there is a gentler, almost paternalistic approach as editors are rotated in and out of different publications. It's the same attitude that explains the continued tradition of the free lunch and dinner at the staff canteen. The atmosphere here is bookish and hardworking with none of the famous fashion publishing froideur.
Staff come in late at Magazine House – don't expect to see anyone before 10.00 – but they also work exceptionally long hours. They might leave their desk for a work dinner or an opening but they'll soon be hard at it again.
Even if overall magazine sales are down in Japan, circulations ebb and flow and there is still room for growth with a new launch or a change of editor. The new women's magazine & Premium, which found a niche in the crowded women's market in 2013, has skyrocketed from nothing. The health and fitness magazine Tarzan, which started in 1986, only started to make a profit in recent years and is still growing. The women's lifestyle magazine Croissant, which has an older readership, continues to be the top-seller. Then there are the one-off publications known in Japan as "mooks" – somewhere between a book and a magazine – that tackle a single subject, such as the Casa Brutus special on lauded architect Tadao Ando.
Ishizaki is realistic about print but insists that the future still lies in publishing and not other business ventures. "For 30 years after the launch of Heibon Punch magazines led Japanese culture – but their power is weakening. Print-media profits are decreasing but we still have to try hard. Magazine House has always been a pioneer, the first to try something new. When Anan started we did branded clothes and we had Croissant lifestyle shops. Those businesses didn't work out but they didn't need to because the magazines were making money. We're a publishing house with a strong brand so our focus is on launching new magazines and looking after titles we already have."
Although Magazine House publications are lapped up by readers in bookshops all over Asia, translated editions are not on the cards. "You can't make a business out of it," says Ishizaki. Still, four titles (Casa Brutus, Tarzan, Anan and Hanako) are available in digital format and more are likely to follow. "Paper will always be at the centre of what we do but surrounding it we'll have digital media."
Times might have changed but some things stay the same. "For most boys of 18 and 19, their biggest interests are popularity with girls, looking cool and standing out from other boys," he says. "Those things haven't changed for 100, 200 years. The techniques for achieving those ends have changed – now they use mobile phones instead of the old landline – but the essentials haven't."
Magazine House
Founded: 1945
Staff: 204
Number of titles 11 (Croissant, Brutus, Casa Brutus, Hanako, Hanako Mama, Tarzan, Ginza, Ku:nel, & Premium, Anan, Popeye)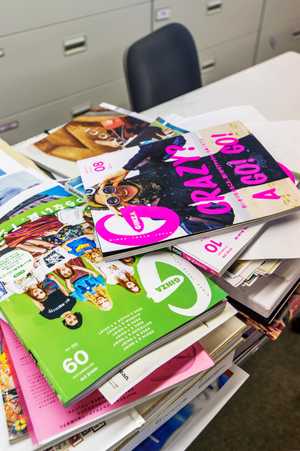 Croissant: founded 1977. Bi-monthly lifestyle magazine for women. Looks at food, health, home, beauty and fashion. Recent issues have looked at elegant fashions, summer vegetables and easy house cleaning.
Circulation: 237,000
Popeye: founded 1976. Fashion and lifestyle monthly magazine for men. Recent issues have included a detailed guide to London, a comprehensive look at pizza and spaghetti, and ideas for short trips.
Circulation: 120,000
Casa Brutus: founded 2000. Design and architecture magazine published monthly. Recent issues include "Rediscovering Japan" and "Cosy cafés".
Circulation: 95,000
Brutus: founded 1980. General interest magazine for men (with many female readers) published bi-monthly. Extraordinarily well researched. Recent issues have been devoted to house renovation, camping, breakfast and manga.
Circulation: 90,000
Ginza: founded in 1997. Women's fashion monthly. Looks at fashion, beauty and culture. Recent issues covered "Men's Ginza" and "Books and coats".
Circulation: 70,000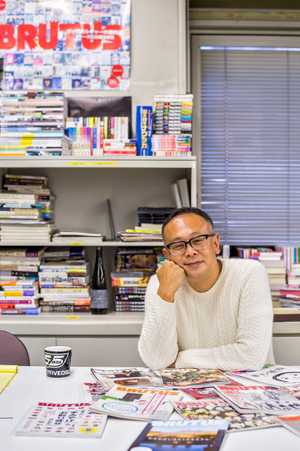 Magazine House's leading editorial lights open up about their titles and the looming question of digital.
Zenta Nishida
Editor in chief, Brutus
Nishida has been in charge of this men's fortnightly – established in 1980 – for nearly eight years. He has been working at Magazine House since 1991 (after a few years as a copywriter in an ad agency) and, like his colleagues, has moved between magazines, including a stint at Casa Brutus where he was deputy editor.
"When I was a student, Popeye and Brutus taught me about everything fun," he says. "I had offers from other magazines but I couldn't turn down the chance to work here.
"Our competitors aren't magazines but the world you can explore through a smartphone: iTunes, YouTube, Facebook. We are trying to win people's time and technology is part of that – we have 120,000 followers on Facebook – but at the end of the day the most important thing is to get people to buy the physical issue. In bookshops you can see the whole cover but because of the way magazines are stacked up in convenience stores you only have the top 15cm to show the issue.
"We have four staff editors and each issue is looked after by two of them. We're working on most issues for three or four months. Our readers are mostly men but women buy the magazine too; it depends on the subject. We did an issue on bizarre plants and that went down well with women. One of our biggest-selling issues recently [December 2014] was a special on reading.
"My plan was to be the last magazine to go digital but we are now thinking about a digital edition of Brutus. It changes everything; you lose the beauty of a double-page spread, the flow of the paper magazine.
"We love the digital world but hate digital magazines. I still believe in paper."
Toshiko Nakashima
Editor in chief, Ginza
Nakashima – who may well be the only editor of a women's fashion magazine with a black belt in karate – has been at Magazine House for more than 20 years, working on different titles including Brutus, Tarzan and (now defunct) Relax. She says she was shocked to be appointed editor in chief of Ginza. "Honestly speaking, before I became editor of Ginza, I didn't feel attached to it," she says. "I grew up in Tokyo and had an interest in fashion but the magazine didn't speak to me personally. I wanted to make a magazine for real people, not just the fashion industry. Fashion isn't people's whole life: it's fashion plus love, studying, films, music, new gadgets and so on. At Ginza we try to look at fashion through a cultural window, like in the 'Street' issue where we featured the work of Banksy and ran an ABC of street art.
"That approach has brought back readers who were bored by fashion magazines. We mix luxury brands with street fashion and new labels like Hillier Bartley. Our core reader is in her early thirties but the age range is borderless really. Fashion shouldn't just be for people who work in fashion: it's for anyone who wears clothes."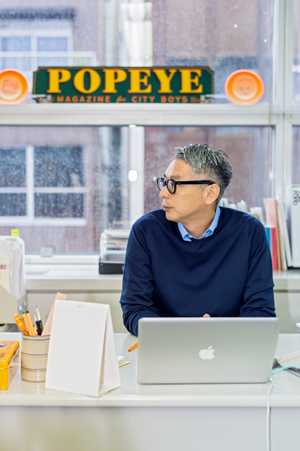 Takahiro Kinoshita
Editor in chief, Popeye
Kinoshita is another long-serving Magazine House staff member. He joined 18 years ago when he was 29 to work on the much-loved fashion magazine Popeye, which started in 1976. In 2012 he relaunched the magazine and brought back the old tagline: Magazine for City Boys.
"Popeye was originally aimed at a late teen audience, now it's a bit older," he says. "It's not about age or generation but people who like what Popeye likes. Our core readers are between their late twenties and forties and 30 per cent are women."
Popeye runs issues devoted to single subjects: densely researched city guides to London or New York or issues dedicated to food. "Fashion is still the focus but alongside travel and culture. Instead of running a regular ad from a clothing company, Popeye might visit the factory – such as John Lobb or John Smedley – and dig deeper behind the brand.
"Our idea for fashion in Popeye is to feature clothes that anyone can wear. We're showing our readers that you don't have to buy new clothes every season; you can buy something good and wear it for a long time.
"When I was a student I always thought that Magazine House made more original magazines than anybody else and I still feel that way. I'm not into digital at all; I don't even have a mobile phone. While I'm in charge there won't be a digital edition of Popeye."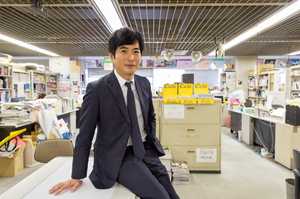 Ko Matsubara
Editor in chief, Casa Brutus
Matsubara, who has been at Magazine House since 1991, has been editing the influential design and architecture magazine since 2012. "We've just done an issue on the potter Lucie Rie; she's very popular in Japan. Young people are more interested in traditional craft and Japanese design than they used to be. We did a popular issue on Japanese modernism and I've always got a long list of ideas in my mind.
"If we're doing an issue that might appeal to overseas readers – like [sculptor] Isamu Noguchi – we'll do a summary in English. I also decided we should have a digital edition and an app. There was an audience overseas who couldn't get their hands on a copy and Japanese readers who wanted a digital version."