The Agenda / Berlin
Business
Croissant-mania consumes Berlin, and talent leaves China as a result of lockdown fatigue.
F&B ––– BERLIN
Buttering up Berlin
Every four weeks, a delivery truck filled with four tonnes of French flour parks on Maybachufer in the Kreuzberg district of Berlin. Across the street, at La Maison bakery, Parisian-style brasserie tables and chairs spill out over a canal-facing terrace while a buttery scent hangs in the air. In a small room at the back, pâtissiers knead, roll and bake up to 1,000 croissants a day. On a sunny weekend morning a Berliner vying to grab one might have to wait an hour in a queue that snakes around the block.
"I lived in France for a while and when I came back to Berlin, I was pretty shocked by how few places made their own croissants," says Andreas Altmeyer, who opened La Maison in 2019. "German bakers don't really learn how to make them." Altmeyer can take some of the credit for the city's current pastry craze: since long lines began forming outside La Maison, at least half a dozen new artisanal bakeries have opened in the city to serve the booming demand. Today it's possible to get a morning bun made from croissant dough rolled in spiced sugar with orange, ginger and black pepper at Sofi in Mitte, or a rye and buckwheat croissant served with cascara syrup and a ball of burrata at Prenzlauer Berg's Café Frieda.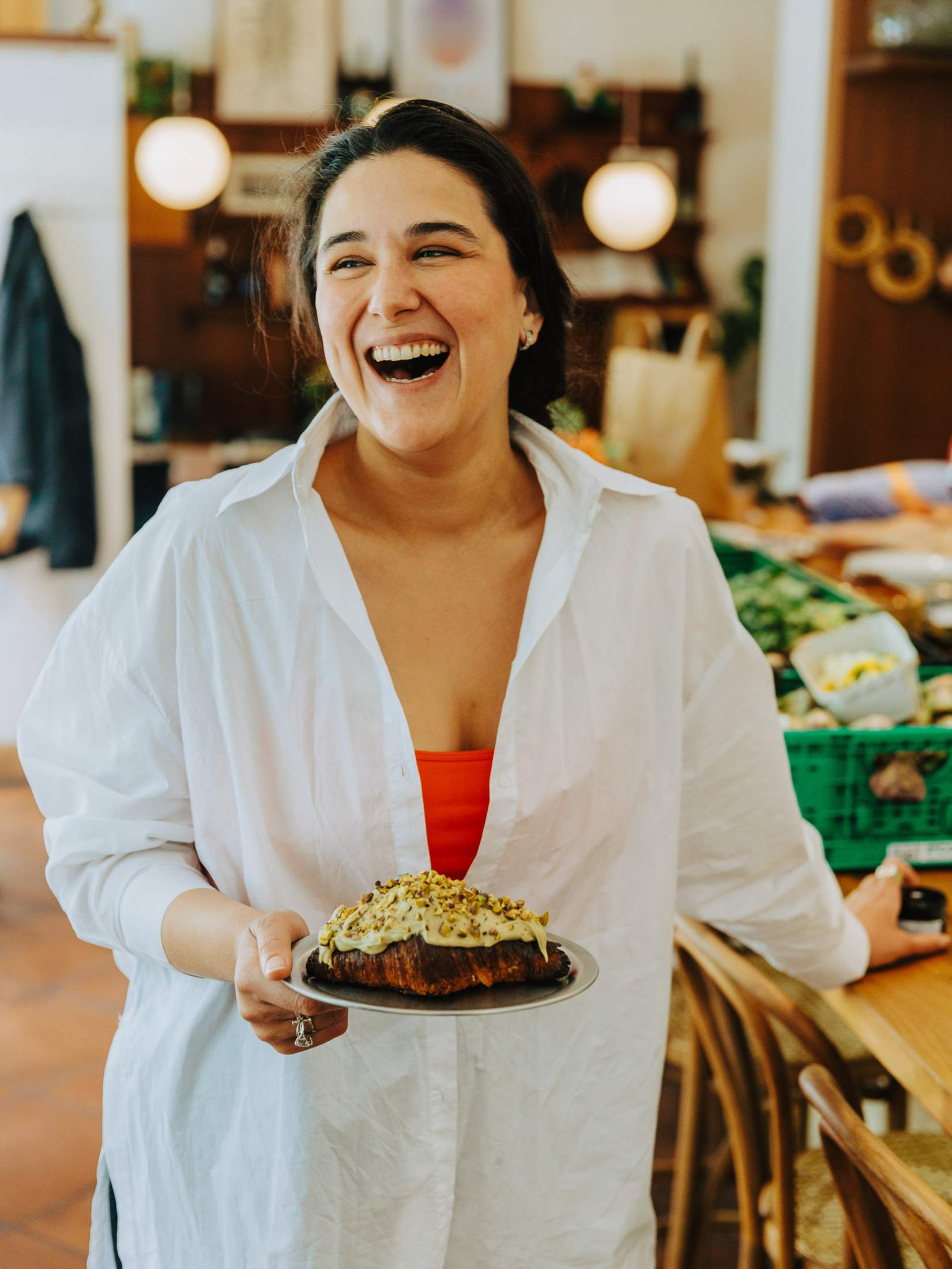 "When we started out it was a different landscape," says Anders Alkaersig, co-owner of Albatross, another popular bakery in Kreuzberg. "Luckily the cohort of people interested in buying artisanal products has grown." A croissant gets its delicious, flaky texture from lamination, a process of folding dough and a slab of butter into a flattened rectangle with paper-thin layers that puff up in the oven. Passersby are able to peek into Albatross's production facility, which is kitted out with blast proofers and a laminator the size of a dinner table. Here, bakers knead, laminate, freeze, ferment and bake the croissants in a delicate three-day process.  
The specialist machinery is no small investment for a fledgling business but the reward is pastries that are the polar opposite of the dark-grained and dense bread typical in Germany. "It's nice that there are more places opening because it broadens the market," says Alkaersig. "You can go around and see that there are ways of making a croissant that are in the same tier but just different."
Morey Talmor and Guy Kenneth, two friends soaking up the sun outside Albatross on a Friday morning, become animated when describing the texture of the croissants they have just eaten. "By some way of magic, you have a cube of butter that went 'puff!' and expanded into a pastry just like popcorn," says Kenneth. "It's so light that you have one and it leaves you wanting more." 
Berlin's bakery queues have become almost as notorious as the ones outside its nightclubs. "I really don't like the culture of big queues," says Altmeyer. "I've heard people say that they are good for business but my goal has always been to speed up the process as much as possible."
---
employment ––– china
The great escape
If you're running the HR division of a major multinational and thinking about releasing office space because you've been stuck with implementing a hybrid workplace policy, you might want to hit pause before giving up too many desks.
On a recent visit to Paris, the ceo of a major French luxury group tells monocle that his biggest management concern isn't the conflict in Ukraine, the state of the markets or stalled supply chains, it is the impending talent exodus from China. "No one wants to stay after the school year finishes," he says. "Everyone wants to come back to Paris or be reassigned somewhere else in the world. And, of course, I owe it to these colleagues to find them new positions, even if I don't have any, given all that they've been through."
As China approaches three years of on-off lockdowns, Beijing is struggling to contain the steady stream of horror stories that have accompanied its "dynamic" approach to containing the pandemic. From families separated because a mother or father has been shipped off to a quarantine centre hundreds of kilometres away to managers who have moved from running shops to becoming trauma counsellors, China is set to lose tens of thousands of executives, entrepreneurs and their families as conditions have become intolerable and quality of life eroded.
"It's not just Western staff who want to leave, it's also our Chinese staff," says a Spanish vice president of a global retail group. "It's become increasingly uncomfortable to host conference calls with most of our company able to travel and do their jobs while our Chinese teams are locked up at home. It raises many questions about what business in China will look like in the medium term."
While multinationals are unlikely to exit the market, there's the looming challenge of how they're going to oversee a region that's tricky to manage at the best of times. Do they start offering hardship or danger pay because working in Shenzhen will be seen as unsavoury? Or, like so many shifts that occurred during the pandemic, will things settle back to something that resembles normal?
"I doubt it. Staff are leaving and memories aren't that short," says the French ceo. "When you're sent into quarantine, separated from your pet and then told it had to be put down for reasons unexplained, you realise you're in a country with values too far removed from your own."
---
aviation ––– global
Flights of fancy
Can an industry that transports the rich and powerful at speed ever be sustainable? If a Mediterranean-bound Boeing with 180 holidaymakers on board is environmentally culpable, what of a €60m Gulfstream G650 carrying six bankers and three crew from Zürich to New York?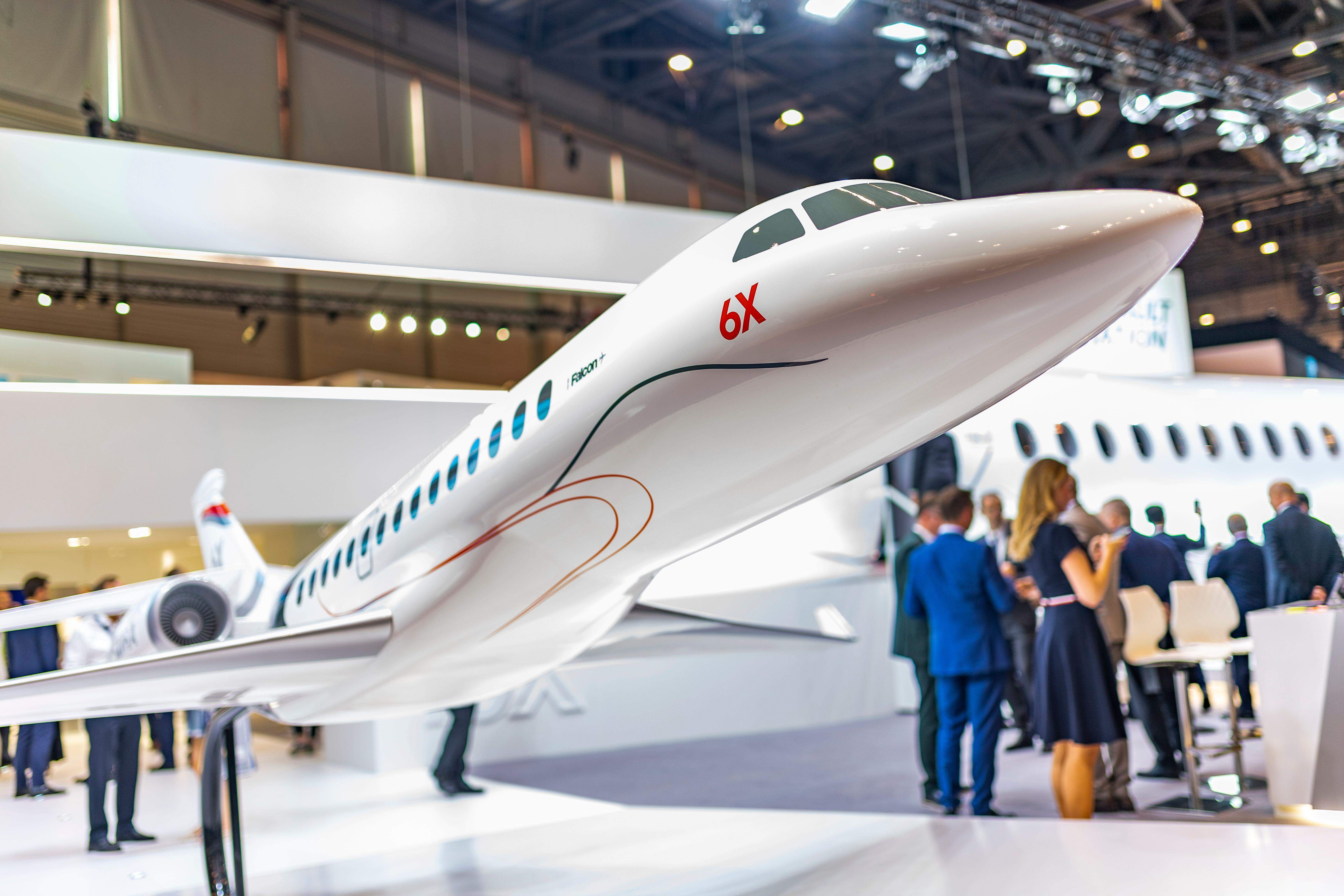 That private aviation can be green is a tough sell. Yet the journey to carbon elimination was a key theme at this year's European Business Aviation Convention and Exhibition, which is held annually in Geneva. On the surface, it was business as usual at the city's Palexpo, with ultra-wealthy clients and window shoppers mingling with trade visitors.
Gulfstream and Bombardier have long been battling for the title of longest-range and fastest business jet. This year Bombardier took the initiative, announcing the relaunch of the 15,000km-range-nudging Global 8000.
Business aviation is booming. Lockdowns, border restrictions and the grounding of much of commercial aviation during the pandemic saw those who could afford it turn to this reliable and safe way to travel, whether owned or chartered.
France's Dassault had its newest intercontinental offerings on show – the Falcon 6x and, in mock-up, the larger 10X. Airbus Helicopters displayed a limited-edition ACH130 with an Aston Martin-styled interior. Shared – or fractional – ownership operator Flexjet is beefing up its European fleet with five more aircraft this year.
The sustainability message was very much present, with biofuel seen as a way to offset emissions and new forms of propulsion, such as hybrid electric, a longer-term solution. The sector is convinced it can become carbon-neutral by 2050. Watch this airspace.
Photographer: Felix Brüggemann, Images: 3 Kaveria, Alamy