Fashion / Global
Fashion
Briefing
Essential looks for a Canadian cold snap.
Saager Dilawri's menswear shop Neighbour has brought elegant threads to Canadian men since 2011 and in 2015 he opened Neighbour/Woman to bring ladies a similarly discerning service. "A lot of the brands we work with also do womenswear and while the men's market is quite saturated here, the women's is still wide open," says Dilawri of his decision to expand.
Sitting less than 200 metres from one another in Vancouver's historic Gastown district, both Neighbour and Neighbour/Woman occupy airy, minimalistic spaces. When it comes to their clothes, Dilawri describes his aesthetic as "very clean, a little quirky, very approachable and not overly fashion-forward". With a stellar mix of international brands – including Sweden's Eytys, France's Cristaseya and Japan's Niuhans – he is certainly making his mark on Vancouver's evolving fashion scene.
shopneighbour.com
---
The Japanese behemoth has ventured into the Great White North with the opening of two Toronto outposts. The first shop is housed in the CF Toronto Eaton Centre; the second is in Yorkdale mall. As well as first-rate basics, both will be peddling Uniqlo U, the line from new artistic director Christophe Lemaire.
Canada is an enticing destination for international players, with Nordstrom and J.Crew flexing their retail muscles here lately. Yet winning over Canadian shoppers is not a done deal – just ask Target, who this year closed all 133 of its shops. "Learning from the too-big, too-fast model of Target's entry into Canada, success comes when the slow and steady strategy is taken," says Tamara Szames, fashion analyst for research group NPD. "Eight of the top 10 retailers here are Canadian or have dedicated buying offices in Canada. They understand the consumer."
Using Toronto as a testing ground is a smart move by Uniqlo and with gradual rollout plans, its Canadian prospects are looking rosy.
uniqlo.com
Q&A
Daniel Chmielewski
Co-founder, Haven
Vancouver, Toronto
In 2006, brothers Daniel and Arthur Chmielewski packed in their corporate jobs and founded Haven, a menswear shop selling under-the-radar international labels. Today, the brothers have outposts in Vancouver and Toronto.
Why did you open Haven?
To fill a void in the Canadian market for meaningful clothing. We travelled to Asia and Europe after university and it opened our eyes. We saw how boutiques made their spaces unique. Finding a shop off the beaten path was part of the experience and you were rewarded with hard-to-find products.
What are your favourite brands at the moment?
Acronym, Undercover and Arc'teryx Veilance.
Can you tell us about your accessories line, Maple?
We wanted to tell a story in terms of Canadian accessories. There was no brand that balanced our heritage with contemporary taste – as seen in our denim slippers (pictured).
havenshop.ca; mapleco.ca
This unisex label was founded by sisters Meg and Mel Sinclair. Many pieces are updates of Canadian classics, like this plaid shirt.
muttonheadstore.com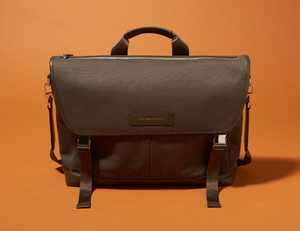 Want Les Essentiels  
Montréal
Twins Byron and Dexter Peart are behind this elegant accessories label. This olive-green messenger bag is ideal for work trips, with a YKK zip, side buckles, and separate pockets for laptops and other essentials.
wantlesessentiels.com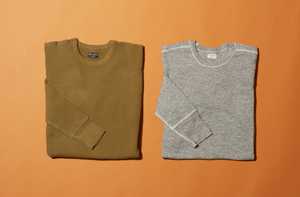 Homespun Knitwear 
Vancouver
Taking inspiration from workmen's undergarments of the 1930s, Darrin Bachinski's label offers a range of rustic knits.
homespunknitwear.com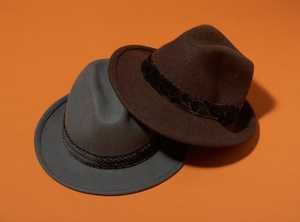 Nearly 100 years after this firm's founding, craftsmen continue to stitch fur toques, felt Stetsons and straw hats in its studio.
canadianhat.ca